Buying Guide: Top Portable Projector for Presentations
By XGIMI Tech - 2023-05
Introduction
With so many projector brands in the market, you can be at a loss on which portable projector is right for you. It's even more challenging to find one that suits your specific needs, in this case, finding the best portable projector for presentations.
This article will discuss the factors to consider when choosing a portable projector for business presentations and XGIMI's top portable projectors. We will also look at the importance of considering the intended use and environment when choosing projectors, reading reviews and comparing products, setting a budget and finding value when buying a portable projector for presentations.
Part 1. Factors for Choosing a Portable Projector
The projector's specifications determine how suitable it is for presentations, and to choose a top portable projector, you need to know these factors. Here are the main factors to consider:
1. Brightness and Resolution
Brightness is usually measured in lumens; the higher the lumens, the higher the brightness. How bright your projector display should be will depend on the room's brightness because ambient light will affect the display quality of your portable projector. For this reason, projectors with higher lumens are better in brighter environments.
Presentations are primarily done in a closed room that is not fully lit, and projectors with at least 300 lumens are okay in such an environment. However, consider a brightness of over 500 lumens if you use a larger room.
2. Portability
Portable projectors should be compact and lightweight and easily fit into your bag without any hassle. With portable projectors, you can present anywhere and anytime because it is handy and easy to carry. An excellent portable projector for business presentations should not exceed 2.6kg. They could be as light as 1kg or even less.
3. Battery Life
Portable Projectors have in-built batteries, and an excellent projector for presentations should last at least 2 hours. It's great not to have worries about your battery running out before the end of your presentation.
4. Connectivity Options
Having access to several connection options allow you to connect to various devices. Connectivity options include USB, HDMI and VGA ports.
VGA ports are older versions, and most portable projectors may no longer have them. So, go for those with HDMI options. The best portable projectors for presentations also have wireless options like Bluetooth and WiFi.
5. Price
Money can be a constraint when you want to purchase a new device. Consider the features you need when setting a budget for a portable projector.
To select a valuable projector worth your money, prioritize trusted brands with excellent and verified reviews. Then consider the necessary features that have been discussed above.
Part 2. XGIMI Top Portable Projectors for Presentations
Whether you want to pitch a market idea, present a new product, or map out your team project, portable projectors are the perfect tool for bringing your ideas to life. You can quickly move them around, and while they are lightweight, they still offer the benefits of any large projector. So, you get portability, and easy set-up, without sacrificing quality.
1. XGIMI MoGo 2 Pro
XGIMI MoGo 2 Pro features a standard resolution of 1080 pixels and a brightness of 400 ISO lumens. Innovative features like the 2.0 Intelligent Screen Adaptation make it an ideal portable projector for business and office use, as you can easily set it up.
XGIMI MoGo 2 Pro can project a screen of 120 inches, making it easy for everyone to see boldly, and with power bank support, you don't have to worry about your projector going off in-between long presentations.
It has a good battery life.

It is suitable for business presentations.
2. XGIMI MoGo 2
For several dollars less, you can get the XGIMI MoGo 2, which offers almost all the benefits of the MoGo 2 Pro. However, its resolution falls to 720 pixels, making its image quality slightly less brilliant than the Pro. But if you don't need much, this projector is for you.
You only need to plug and play with 1.0 Intelligent Screen Adaptation and two built-in 8 watts Harman Kardon speakers producing distortion-free HiFi sound.
It is budget-friendly and provides exceptional quality for its price.

They have outstanding sound quality.
3. XGIMI Halo+
The LED-powered XGIMI Halo+ is a state-of-the-art portable projector. It's everything the high-end user can hope for. With a resolution of 1080 pixels, up to a 200-inch screen, and a display brightness of 900 ANSI lumens, you have all it takes to present anywhere.
Thanks to unique features like the 2.0 Intelligent Screen Adaptation and 6 seconds boot time, setting up for your well-anticipated presentation becomes a piece of cake.
It has innovative features that make it suited for business presentations.

It delivers excellent image quality.

The screen size of up to 200 inches.
4. XGIMI MoGo Pro
With full HD resolution and a brightness of 300 ANSI lumens, and support for video formats of up to 4K Ultra HD, the XGIMI MoGo pro is perfect for dim-lit rooms. It offers 2.5 hours of display, so you can rest assured that you won't run out of power during presentations. And with all the other notable features in this compact portable projector, you can enjoy nothing short of high-quality projection.
It is less expensive and worth the price.

It supports video formats of up to 4K Ultra HD.
Part 3. Importance of Considering Intended Use and Environment
A portable projector may have excellent features yet fail to satisfy your needs because it is not suitable for the tasks you require. Thus, two essential things to consider when choosing a portable projector for presentations are the intended use and the environment.
Importance of Considering the Intended Use of the Portable Projector
You should consider the use of your portable projector for the following reasons:
1. Optimal Performance
Considering the intended use will help you determine the suitable features to look for. For example, a portable projector for office presentations must be bright and have excellent image quality and resolution.
Also, the audio quality must be good enough so everyone can hear. Streamlining your needs will help you get a projector with optimal performance during presentations.
2. Cost-Effectiveness
The cost of projectors varies, and sometimes, the difference depends on the functions offered. A projector with many advanced features will likely be more expensive than others. So, if you don't need those added features, you can go for something cheaper yet good quality.
3. Compatibility
Getting a portable projector that can connect to your laptop, phone, or any other device you intend to use. Hence, you must ensure the projector you choose supports whatever connectivity options in your device.
Different Presentation Environments and How They Affect the Choice of Projector
Different environments and ambiances can affect your choice of projector. Hence, it will be best to consider the environment when choosing a portable projector. Such environments are:
1. Poorly Lit vs. Well-lit Rooms
The lighting condition of the room will affect the display and image quality. You will need a projector like XGIMI's Halo + with 900 ANSI lumens for a well-lit room. But in a poorly lit room, too much brightness won't help, so anything from 300 to 500 lumens is fine.
2. Small Rooms vs. Large Rooms
A small room is less demanding than a large room. You may require a smaller screen in smaller rooms like offices, ideally 80 to 150 inches. Also, a long-throw portable projector for presentations won't be ideal for such rooms.
On the other hand, short-throw projectors are great for small and large rooms, especially smaller ones. Depending on the room size, you also need a large screen of 120 to 200 inches. And in rooms like halls, you may also need an external speaker for excellent sound.
Reading Reviews and Comparing Products
Visual displays bring life to your presentation, making them priceless. As much as what you say matters, your audience will be more engaged once they can envision what you say.
1. Importance of Reading Reviews Before Making a Purchase
Online reviews are comments made by customers about the product. Reviews help you make pre-informed decisions and avoid buying the wrong product. You get to read what people say about the product to help you decide which is best.
You can also go from one site to another to compare the prices of projectors and read the reviews to know if they are worth buying.
2. Overview of Comparison Websites for Portable Projectors
Websites such as TechRadar.com, ProjectorCentral.com, and CNET.com provide details about projectors, their specifications, prices, reviews and other information you may need to make the right choice before purchasing a portable projector for office presentations.
Setting a Budget and Finding Value
Comparing reviews and setting a budget makes finding a suitable portable projector for presentations easier. The importance of finding the right projector cannot be overemphasized, as the best portable projector for business presentations contributes significantly to the success of your presentation. It's advisable to go for top-quality products like XGIMI portable projectors for outstanding presentations in any environment.
1. Importance of Setting a Budget
Going to the market without a budget can be risky. First, you may end up overspending, and second, you will buy just any portable projector. But when you carefully plan out your budget before buying, you can easily compare prices and specs to know the price range of portable projectors available, narrowing down your options.
2. How to Find a Portable Projector that Offers the Most Value for the Price
All portable projectors were not built equally, so you must find one that offers the most value for the price. Not all pricey projectors are of good quality. So, you need to carefully check the specs for the projector to know its worth. Always aim for a top-quality product with a reasonable price.
Product Recommendations
Choose XGIMI portable projectors for stunning movie night.
Hollywood-Standard Visuals: With 400 ISO lumens, integrated D65 color temperature standard adopted by Hollywood, and a 90% DCI-P3 color gamut, all colors are restored in brilliant, lifelike detail.
Seamless Setup, Smart Projecting in a Snap: Our new ISA 2.0 technology ensures you never miss a moment of your favorite movies, TV shows, or games.
8W Speakers with Dolby Audio: MoGo 2 Pro offers a deeply immersive and cinematic audio experience thanks to its built-in dual 8W speakers with Dolby Audio.
Smooth Android TV 11.0 and 3D Movies at Home: Decodes 4K video seamlessly and supports 3D content. Moreover, the upgraded Android TV 11.0 provides the ultimate user-friendly viewing experience.
Movies on the Go: Easily connect MoGo 2 Pro to your power bank, allowing you to move it to different rooms or take it on your next outdoor adventure.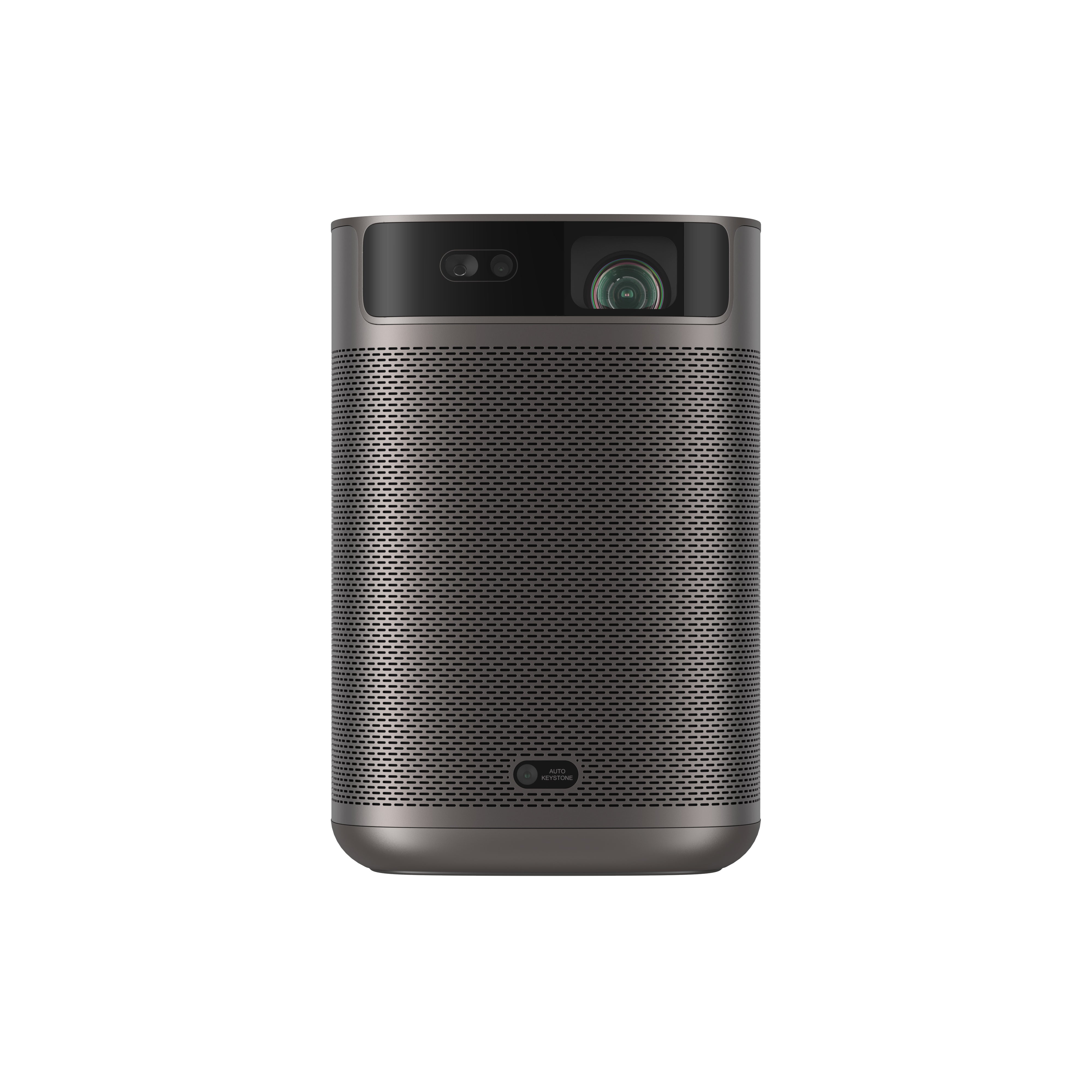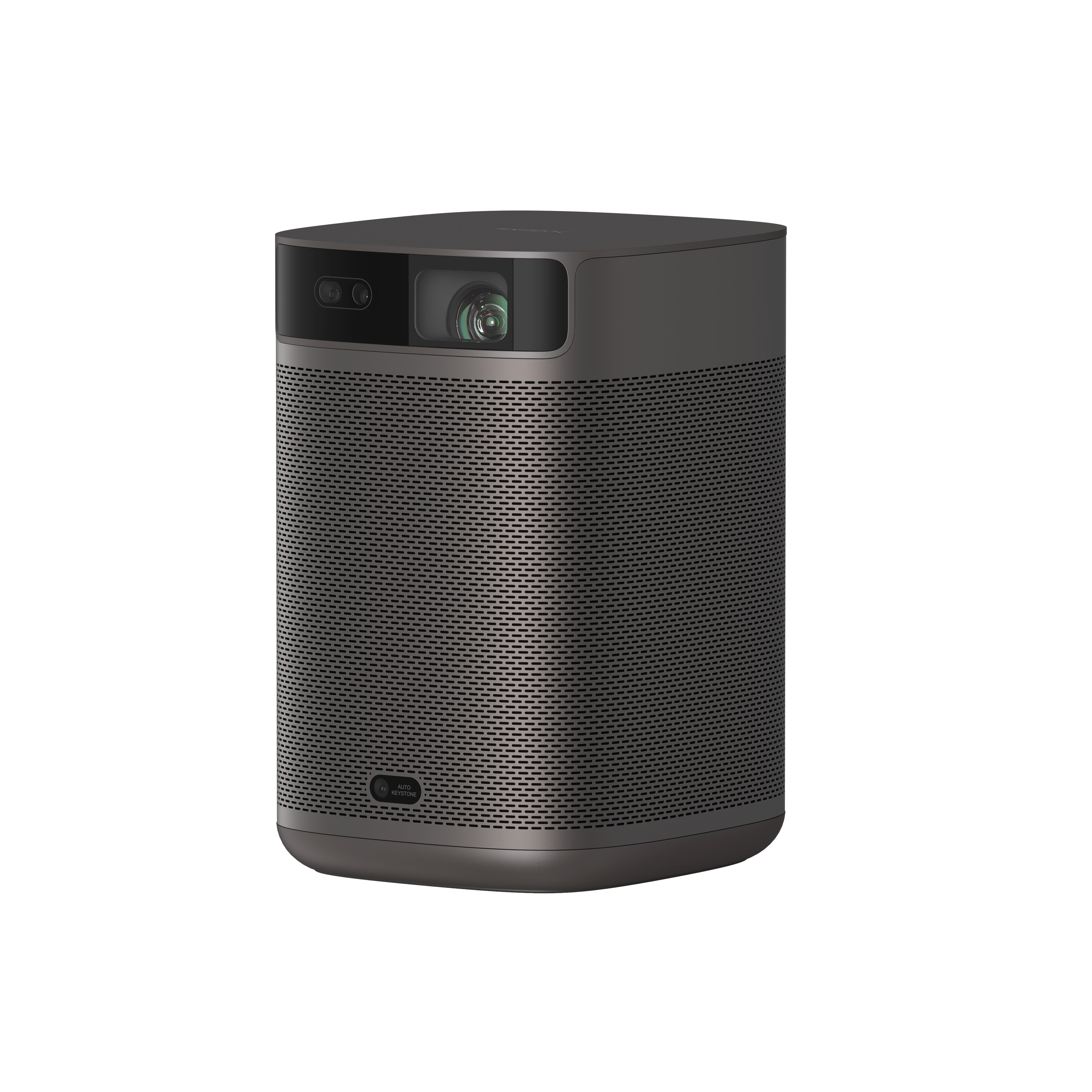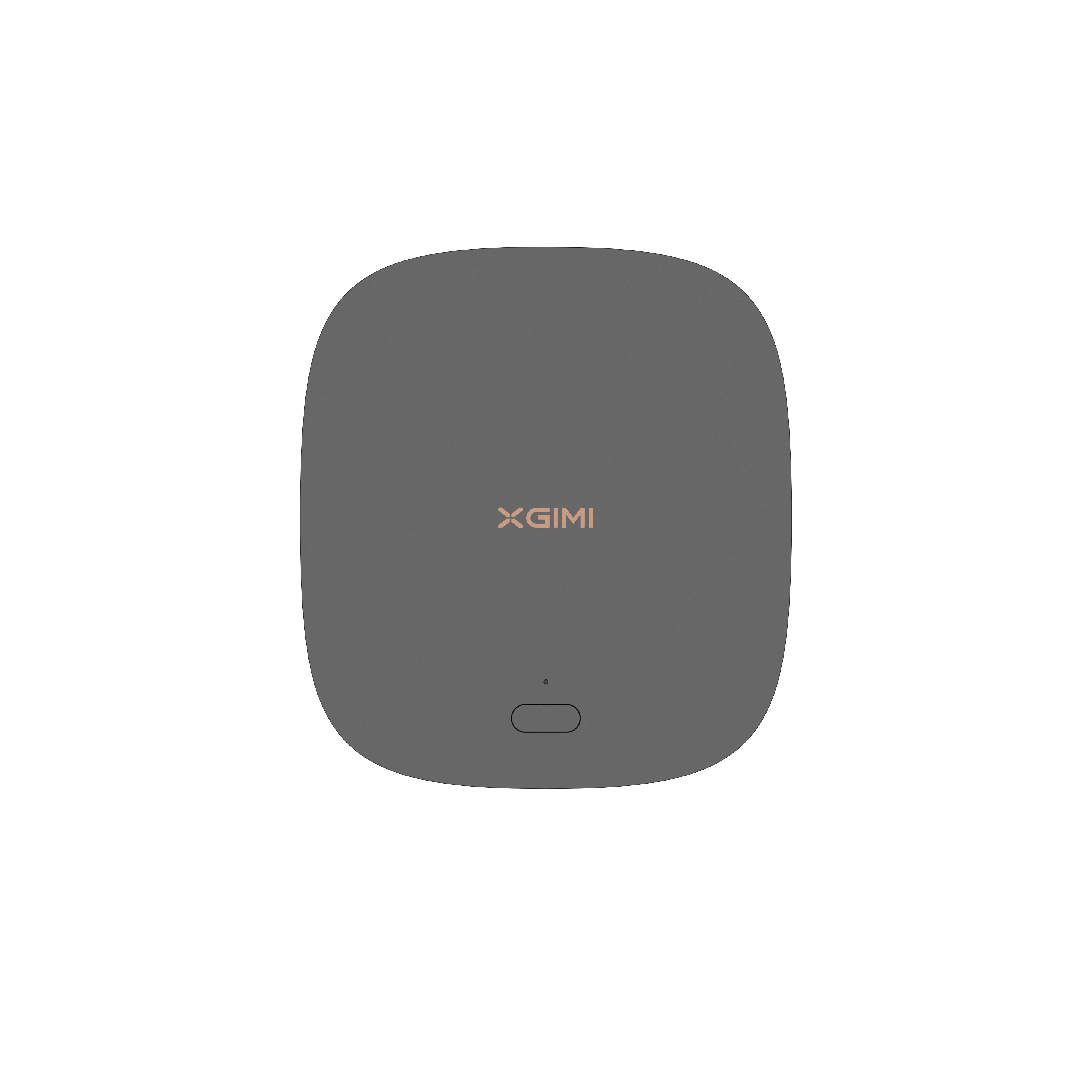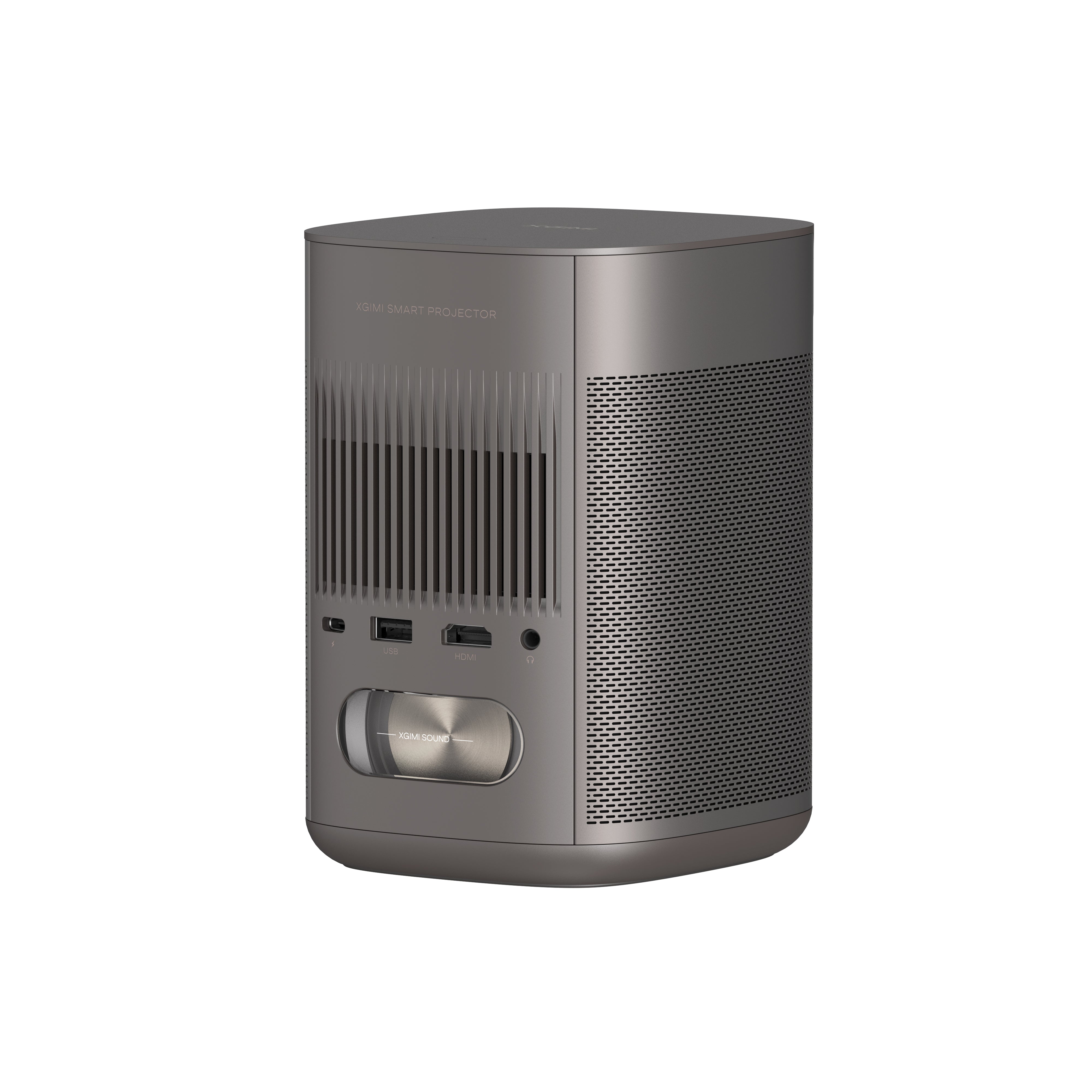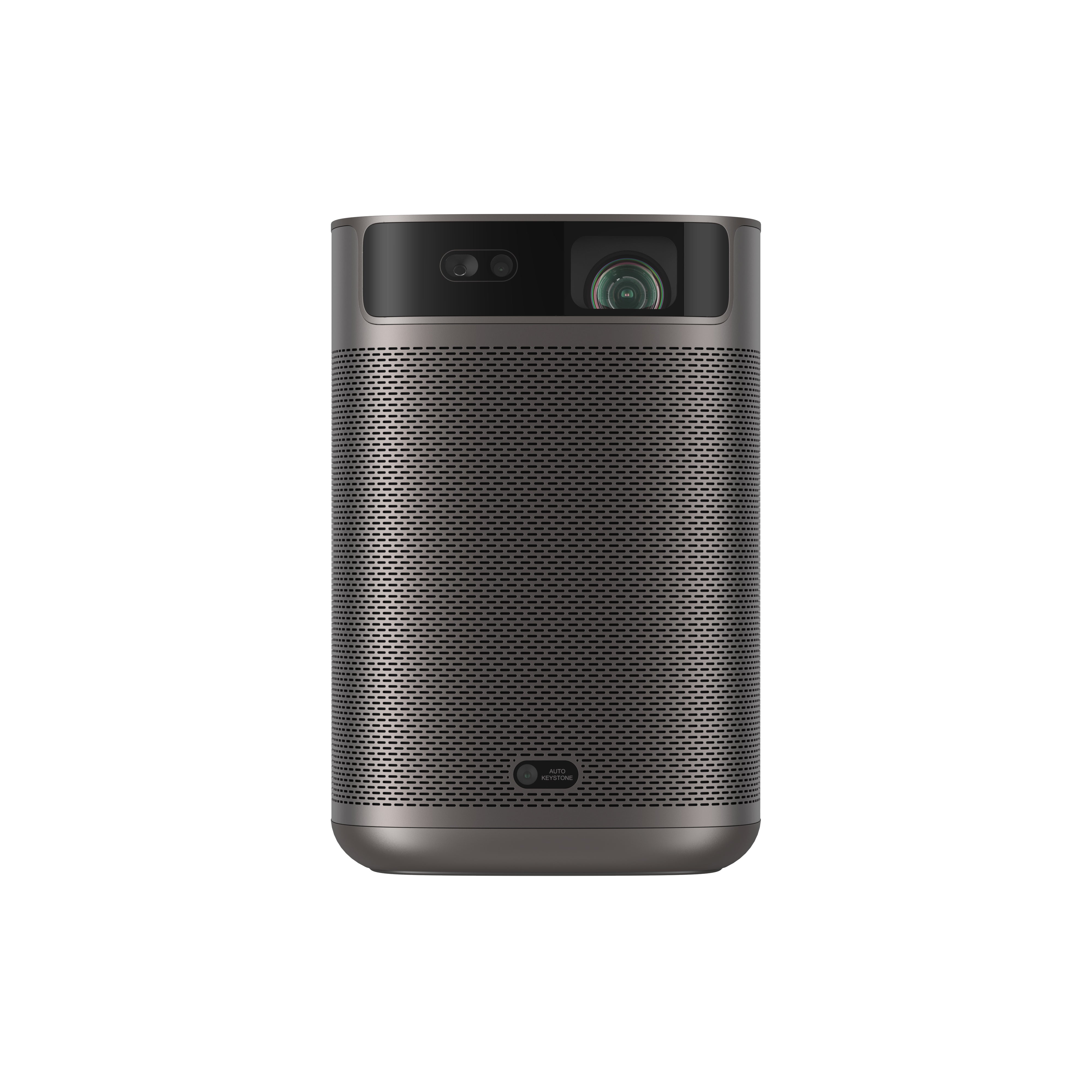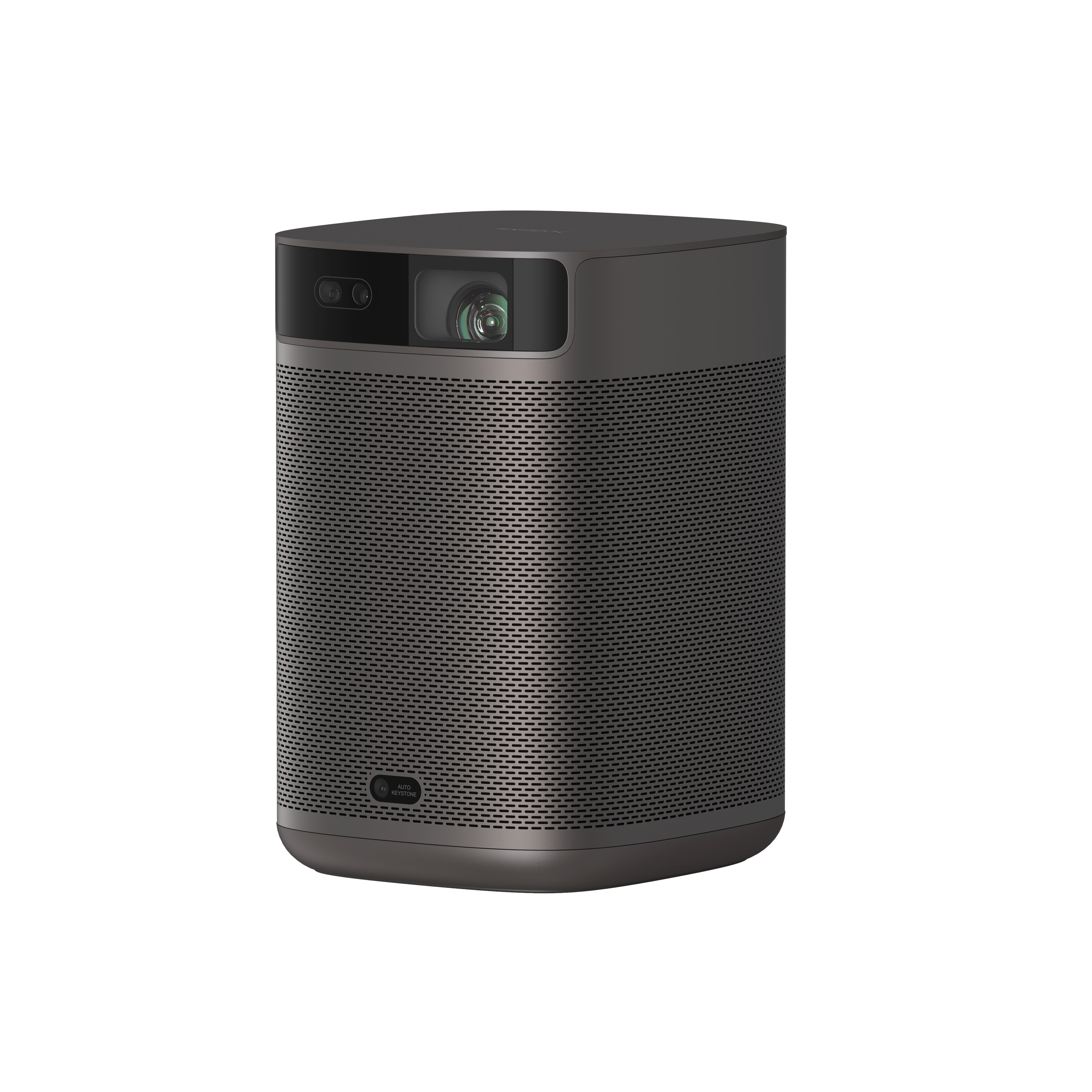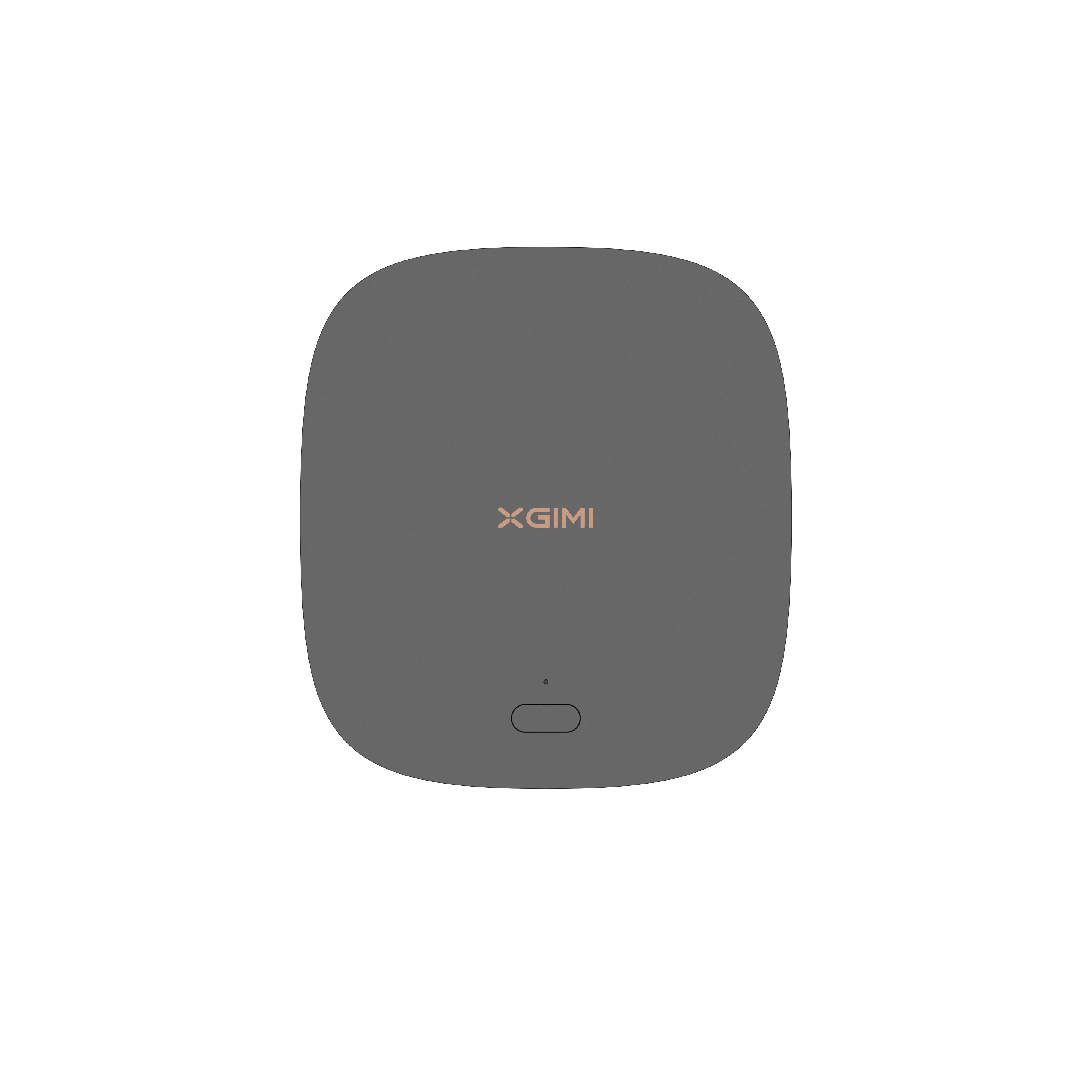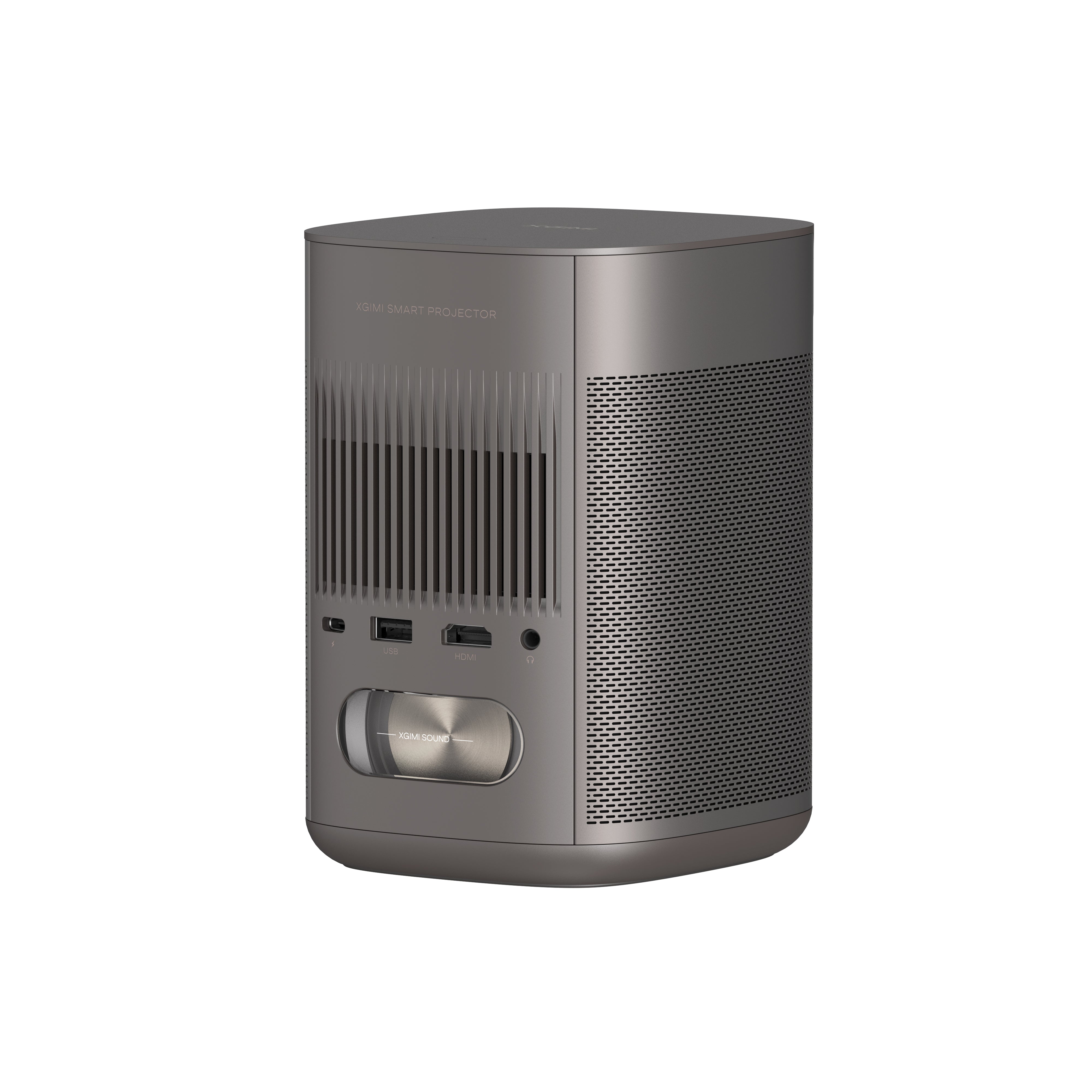 Cinematic Visuals for Only $399: MoGo 2's 400 ISO lumens, integrated D65 color temperature standard, and 90% DCI-P3 color gamut offer a cinematic big-screen experience with bright, colorful images.
Plug and Play: Let MoGo 2 do the work for you. With our industry-leading ISA 1.0 technology, enjoy the easiest projector setup experience.
Movies on the Go: MoGo 2 connects to your power bank and is easy to move to different rooms or during your outdoor adventures.
8W Speakers with Dolby Audio: MoGo 2's built-in dual 8W speakers with Dolby Audio provide impressive sound, helping you immerse in your favorite movies, music, and more!
Android TV 11.0, Thrilling 3D Movies at Home: MoGo 2 decodes 4K video smoothly and supports 3D content. With the upgraded Android TV 11.0, you get the ultimate user-friendly experience.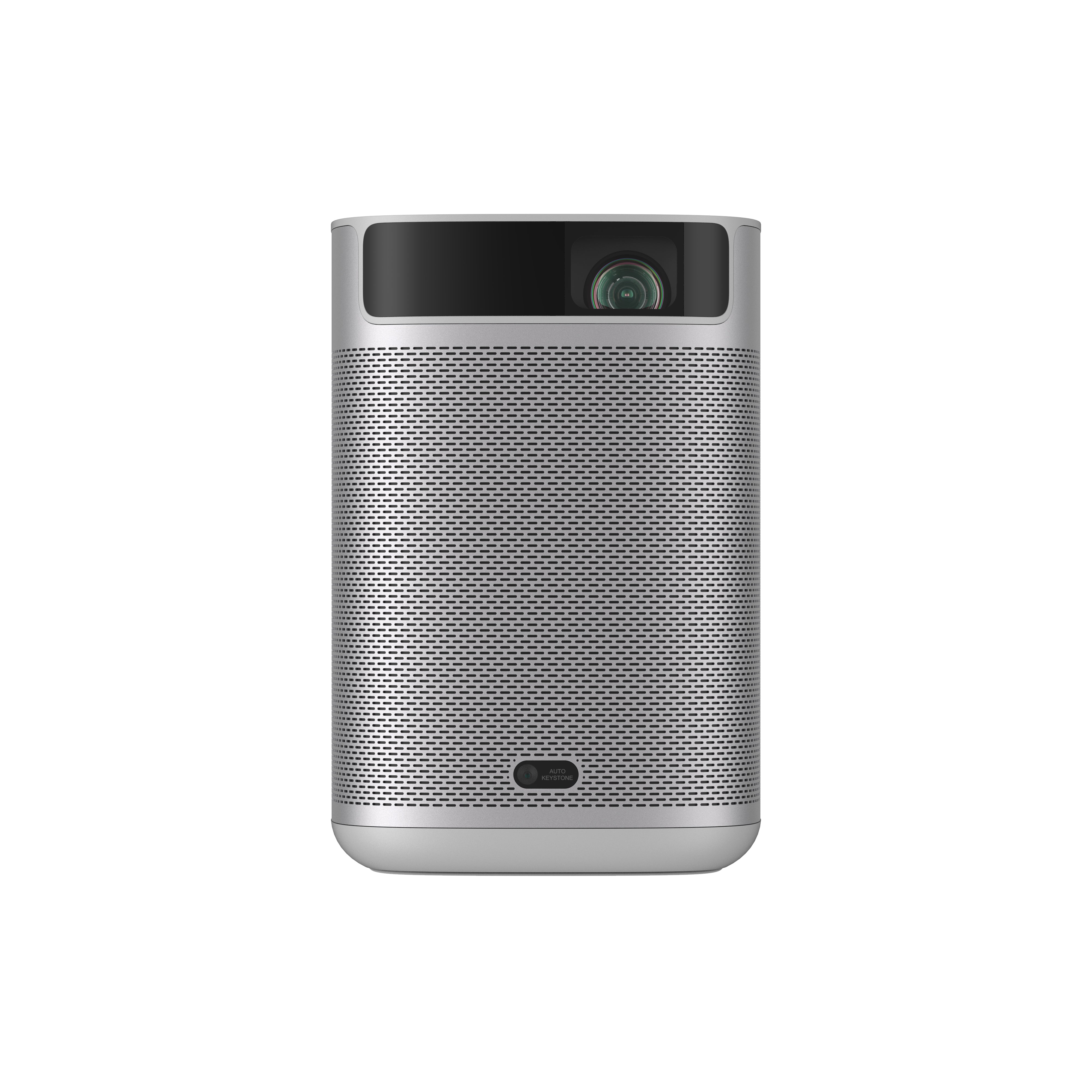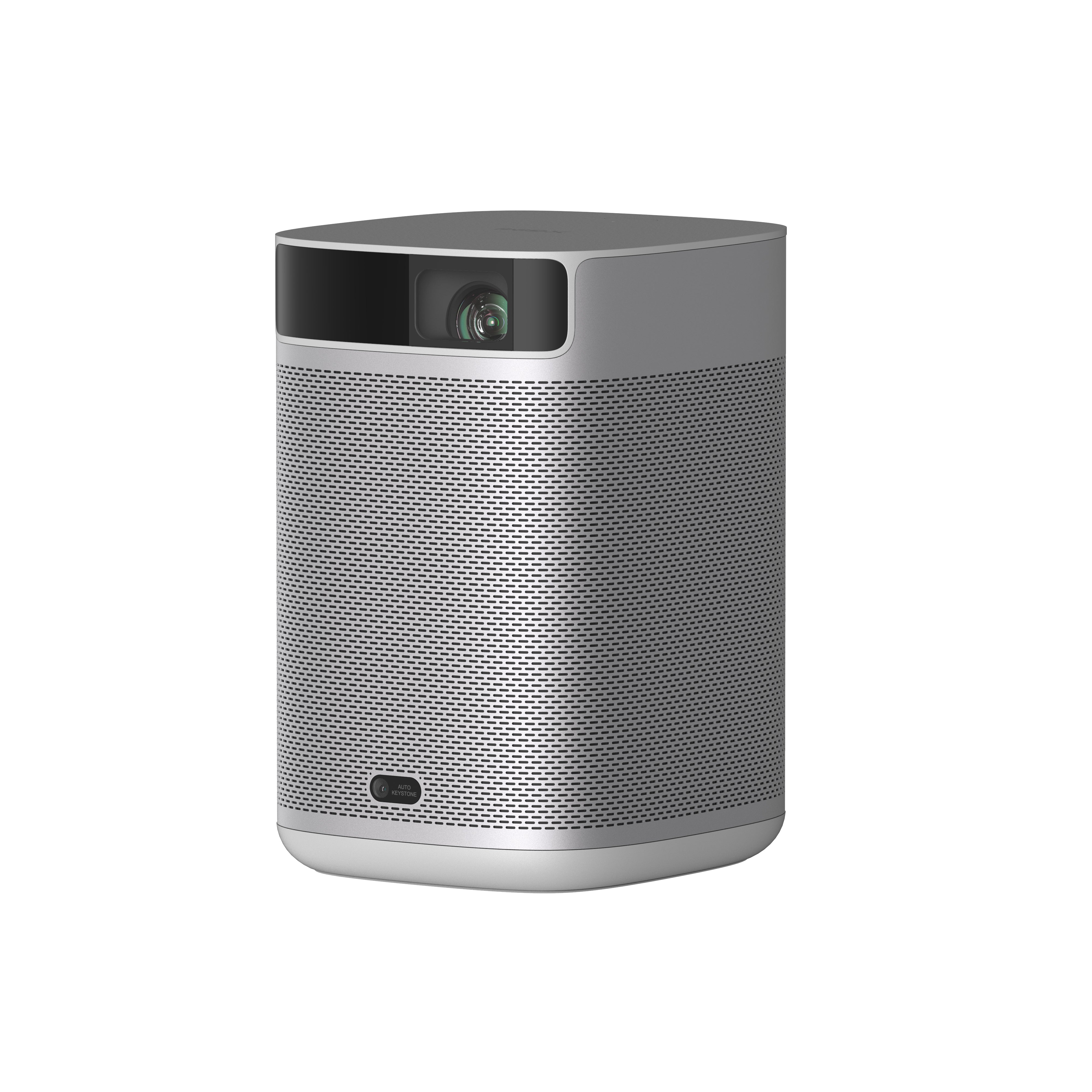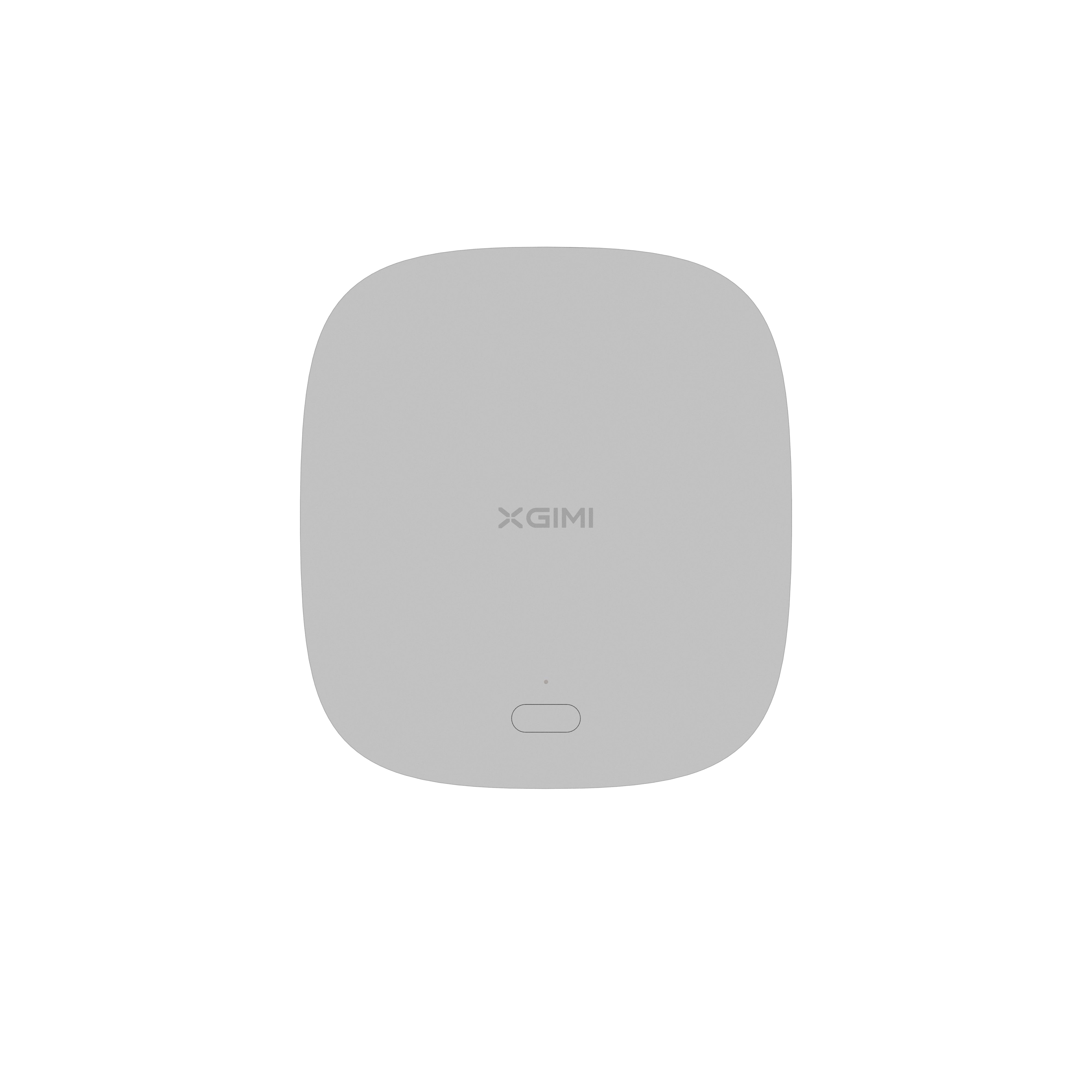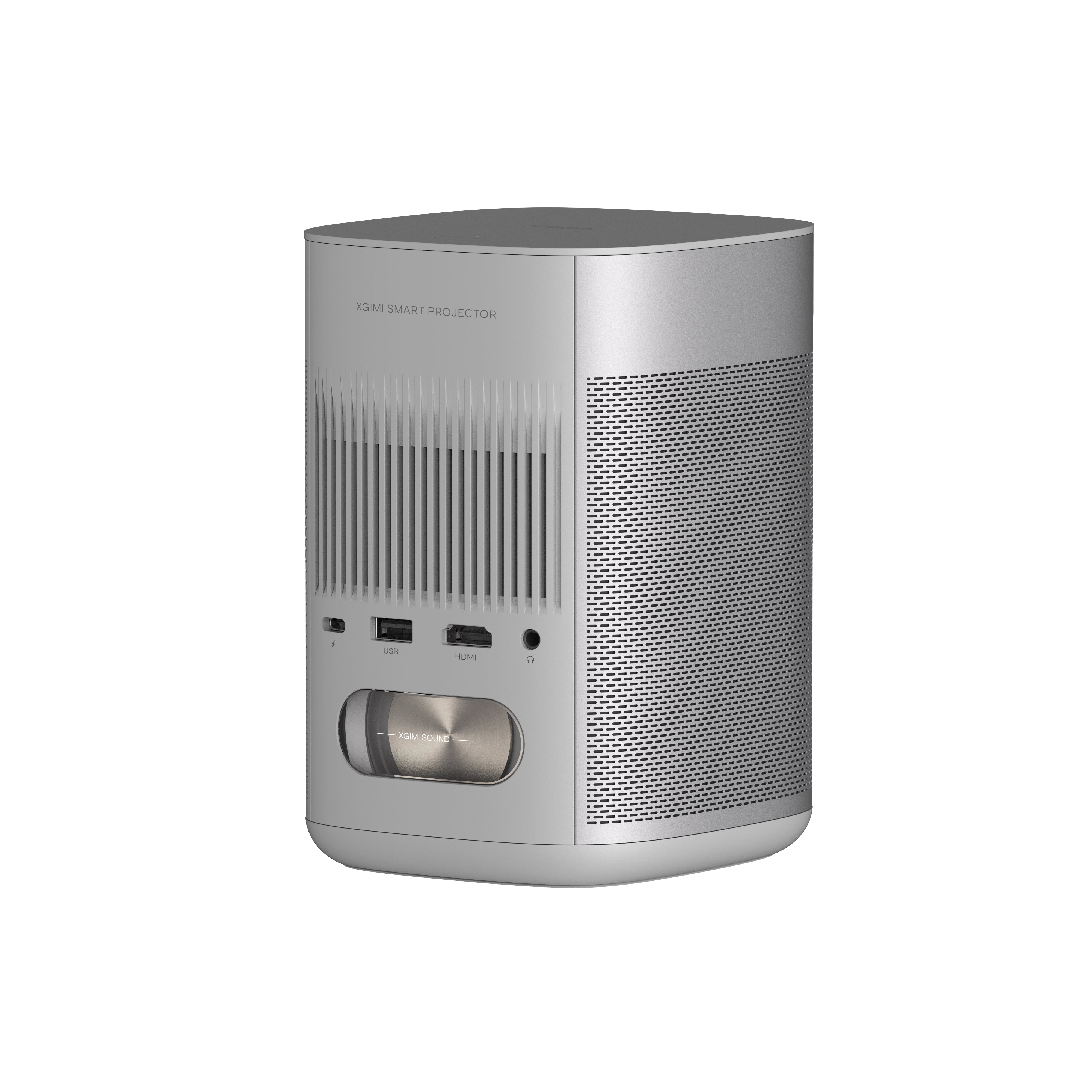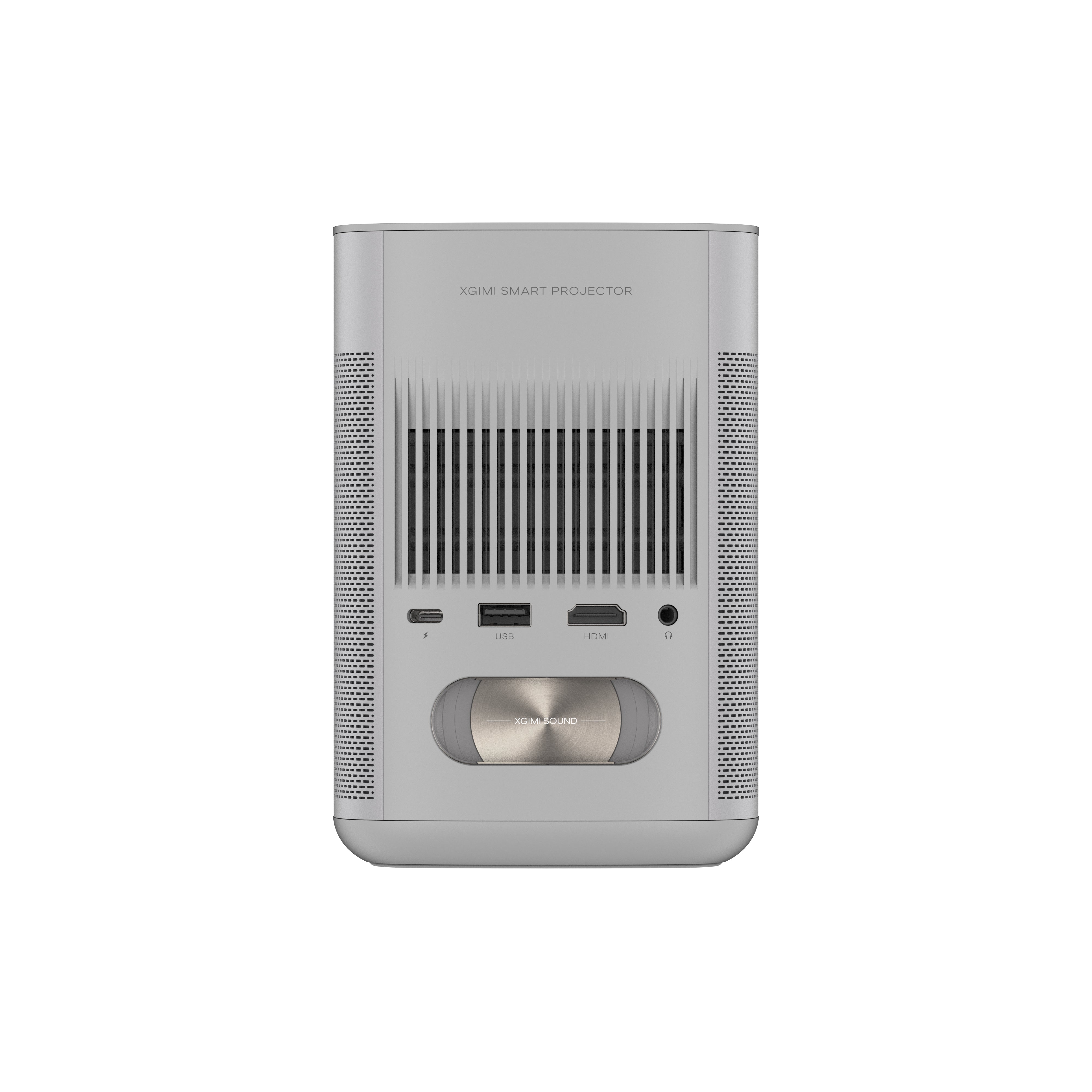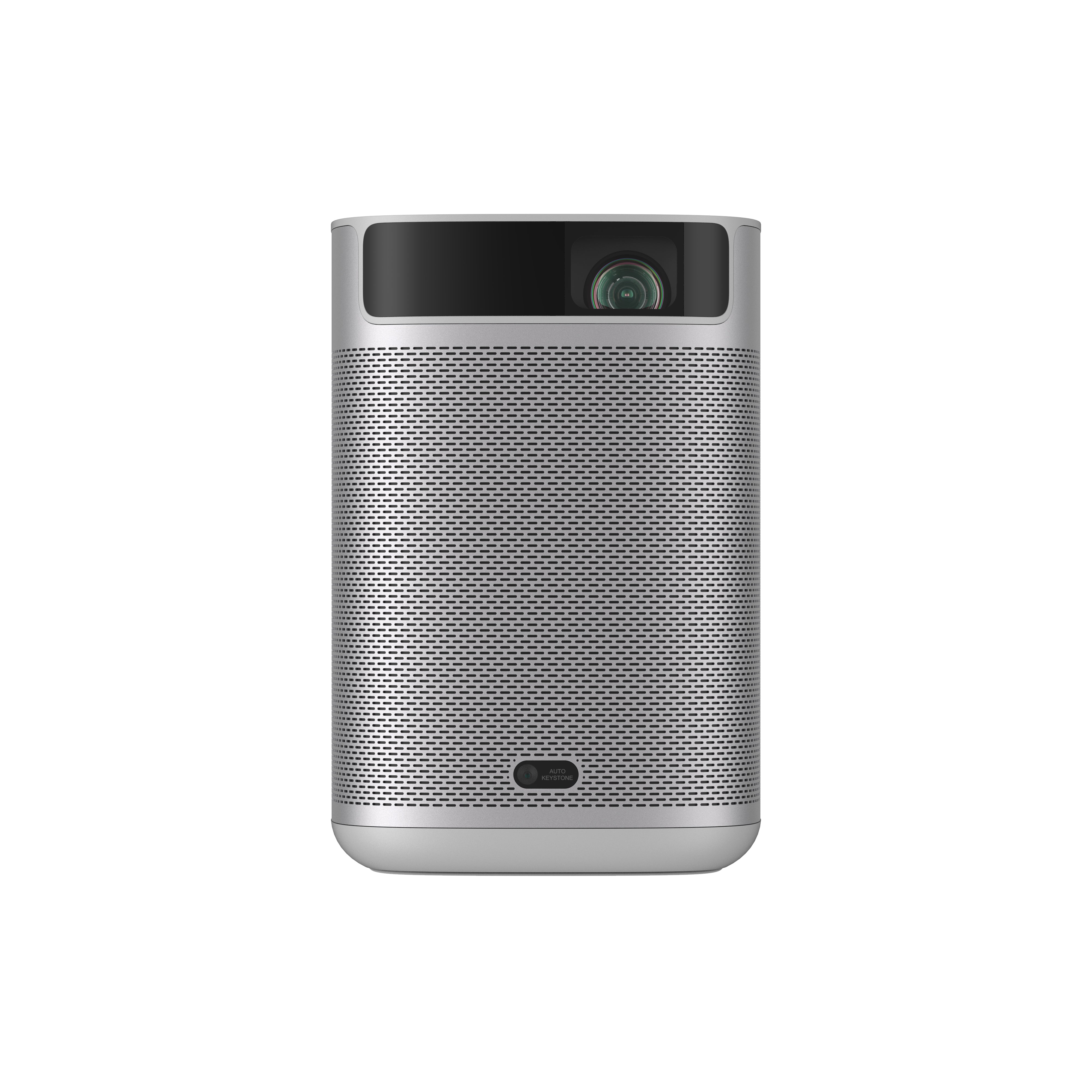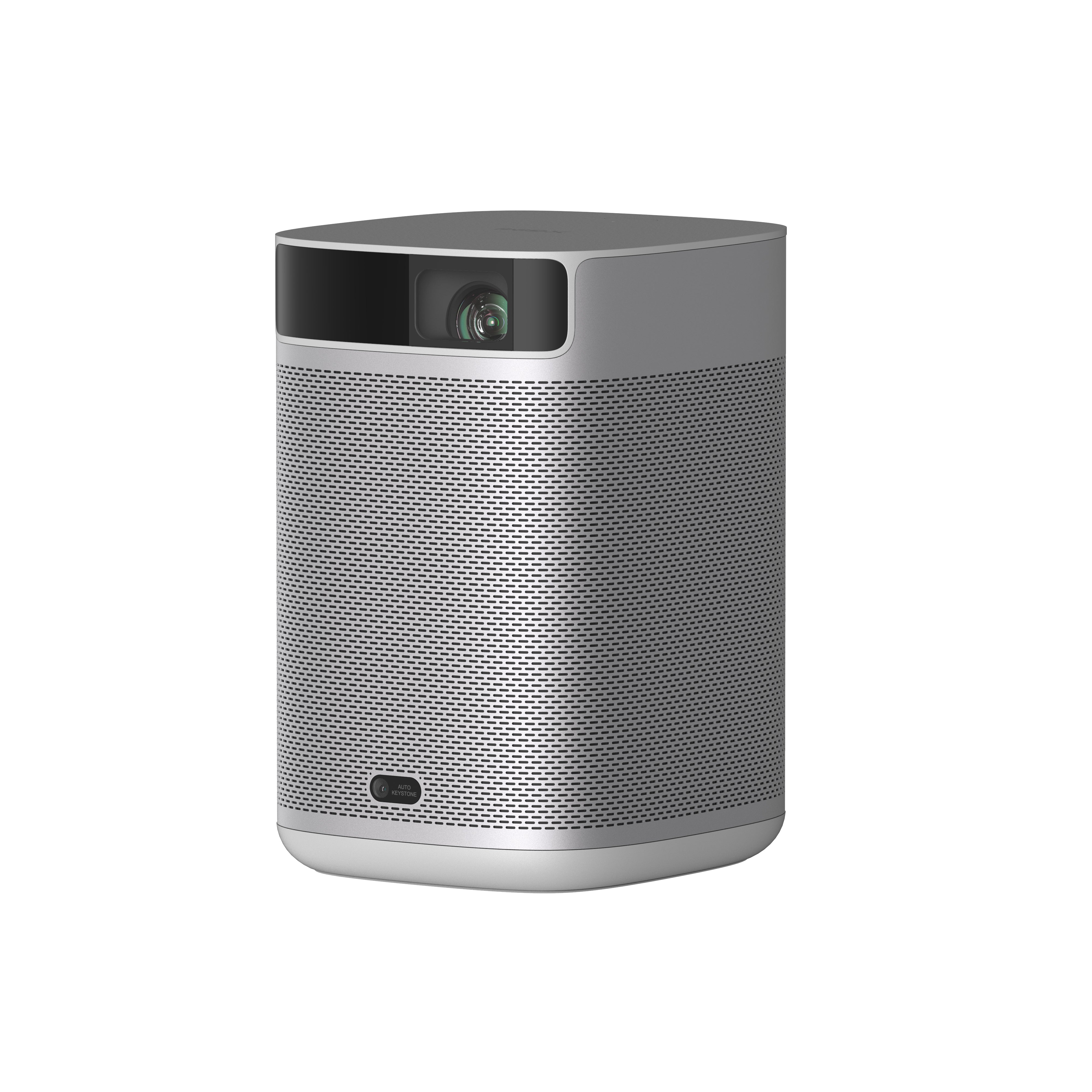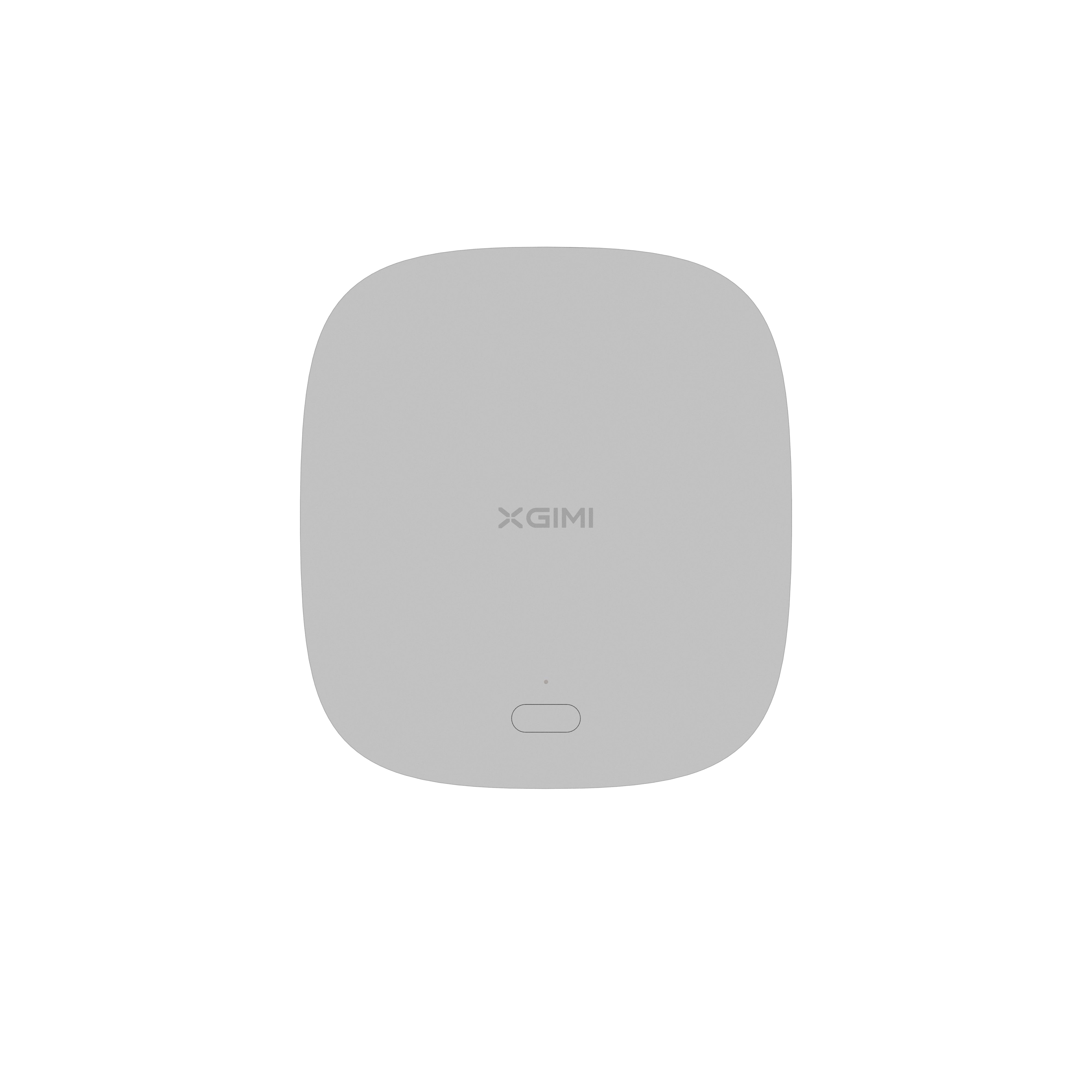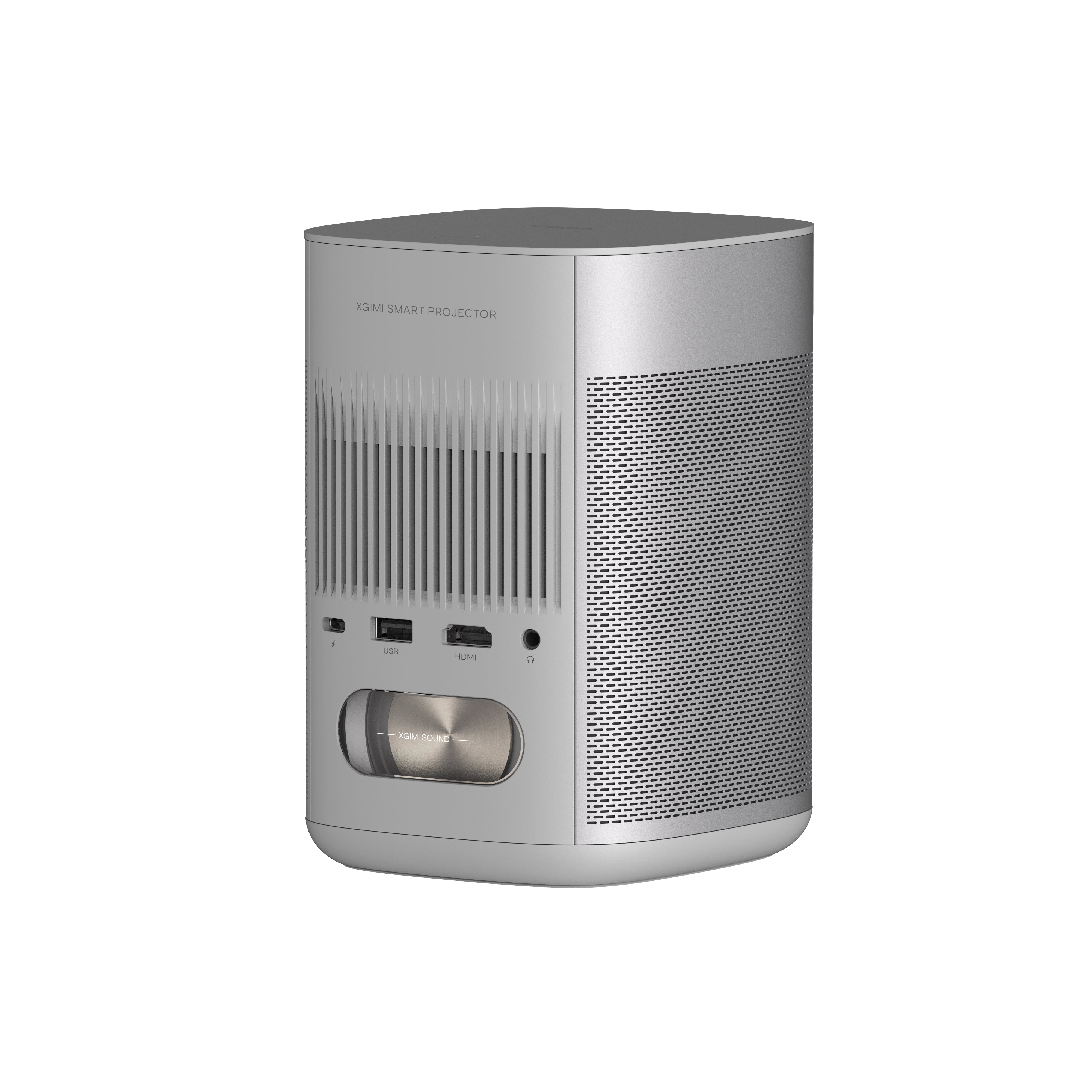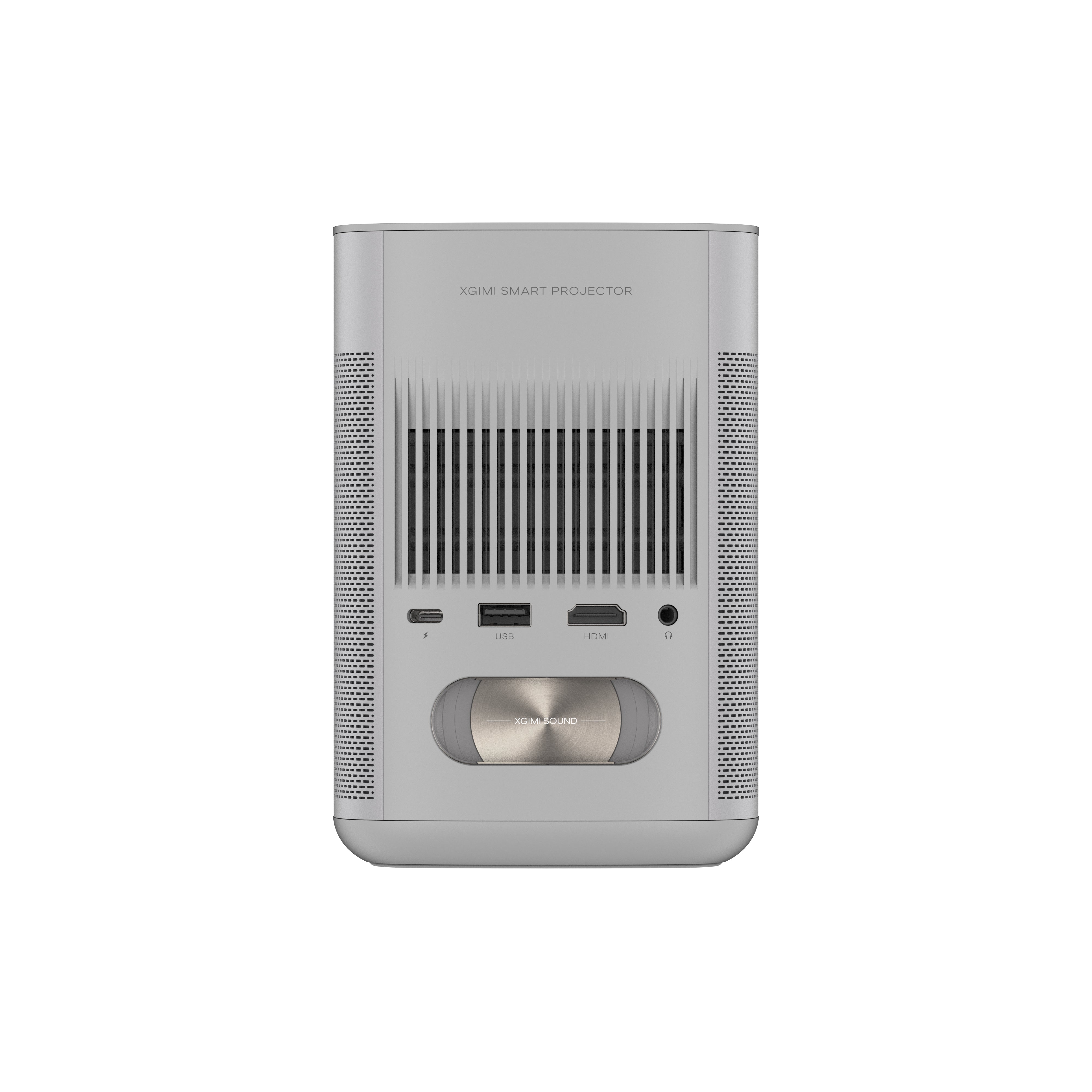 Conclusion
Using projectors during presentations makes it easy for your audience to understand you. The best portable projector for business presentations should have the necessary features, such as exceptional image quality, many connectivity options, and excellent battery life.
Get £10 off Your Next Purchase
Join the XGIMI Community Today!