How To Choose The Best Mini Projector For Your Needs?
By XGIMI Tech - 2022-01
Introduction
A projector is a device that is used to project images on the screen using the reflection of light. A mini projector is a scaled-down version of a standard projector. It comes with its advantages. It is a great creation of modern technology with various features and options mini LED projector does not require larger spaces for set up. They are also easy to store anywhere when not in use. Mini projectors connect easily to your smartphone and are incredibly simple to set up in any room. Moreover, they are extremely portable, making it a breeze to move them from place to place.
A Mini Projector Redefines Home Theater
When compared to common home theater TV or large-size home projector, a mini projector has the following advantages:
1. Compared to TVs
a) Size-TVs are generally larger compared to mini LED projectors. They occupy larger spaces and are difficult to place or store in certain areas. Moreover, they are difficult to move from one place to another because of their larger size.
b) Weight- Mini projectors are generally lightweight ranging from 1-2 kg while TVs generally weigh approximately 10-50 kg, making them more difficult to move from one place to another.
c) Screen Size - Most mini LED projectors feature a max screen size of 200" size, which can be adjusted according to your needs. TV screens, however, cannot be adjusted. d) Eye Safety - Unlike traditional TVs, mini projectors do not project blue light directly into your eyes, preventing harmful eye strain.
2. Compared to Large-sized Home Projectors
a) Size- In comparison to large home-sized projectors, mini projectors require less space and can be used more frequently and placed anywhere in your surroundings according to your needs.
b) Weight- Home projectors on average weigh between 2-5kg. In comparison, mini projectors can weigh from 1-2kg, making them easier to move from room to room.
c) Storage- As said before mini projectors are easy to store due to their small size as compared to televisions and large-sized home projectors.
d) Set Up- Large-sized home projectors are generally difficult to set up as they require larger spaces which may or may not be available everywhere.
What Features To Look For When Choosing A Suitable Mini Projector?
Below are some features that you should take into consideration before buying a suitable mini projector.
1. Features
a) Brightness- The brightness of a projector is measured in ANSI (American National standard institute). For a mini projector, it generally ranges from 500-800 ANSI lumens. This may be insufficient in bright environments, such as living rooms during the day or all the lights on. However, this may be enough at night, ensuring users ample brightness without causing eye strain
b) Image Quality- When it comes to image quality, clarity in the image matters the most. A good resolution image will ensure mesmerizing experience. So it is a good idea to go for a mini projector with good image quality. It should be noted that 1080P can deliver a great quality image, and 4k provides even better quality but may cost much higher.
c) Weight- Choose a mini projector, which is extremely lightweight and can be handled easily. You do not need 2-3 people to transport it from one place to another as it weighs just 1-2 kg or even lighter.
d) Battery- Home projectors, no matter large or mini ones, usually don't have built-in batteries. Whether to get a portable projector with a battery mainly depends on users' needs. Those who would like to use their projectors outdoors or without a power supply should consider portable options.
2. Easy to set up: a user-friendly setup system can bring convenience for users and thus improve user experience.
a) Autofocus –an automatic system that ensures content is clear and sharp can greatly increase user experience with the projector.
b) Obstacle Avoidance- this function detects obstacles and avoids them to an uninterrupted viewing experience so that users don't need to move the projector themselves to avoid the obstacle on their walls.
c) Screen Alignment- if users use a screen for their mini projectors, manually adjusting the project size of the projector may be complicated and annoying. With an auto screen alignment function, projectors can match the projected image and fit it in the screen perfectly.
d) Connections- it can be connected easily to any other devices like USBs, headphones, video game consoles, etc. Easy connectivity with various connection options like HDMI, USB, audio jack, and Bluetooth makes mini projector for android users more beneficial.
When it comes to projectors, the XGIMI Elfin with its slogan "making little moments bigger" is the brightest home projector in its size with high-resolution images. Read on to learn about this projector.
1. Awards
The design of this mini projector has received various awards such as –Reddot Design Award and the Good Design award. Its widely recognized compact design also adds credibility to the portability and lightweight, making it easy for users to move around, take to the office, etc.
2. Android TV™
Users can connect with WIFI and enjoy the content inside the easy-to-use Android TV system, in which users will have access to 5000+ apps like Prime Video, Hulu, YouTube, Disney +, etc.
3. Features
a) Weight- One of the lightest mini projectors. Weighing just 973 gm makes the projector highly portable and adaptable.
b) Size- this mini projector is smaller than a book, making it easier to fit anywhere you require making it easier to store.
c) Resolution- It has a 1080P FHD resolution, providing clear images.
d) Brightness- It offers the brightest visual experience for its compact size with 800 ANSI lumens
e) Sound quality – having the greatest sound quality of 2*3W Harman Kardon speakers, provides a better experience while giving presentations and also while teaching in schools and playing audio and watching movies with their true clear sound.
f) Android TV™ - users will have access to 5000+ apps like Prime Video, Hulu, YouTube, Disney +, making it easier to navigate for beginners.
4. Technology
a) HDR10– Gives you an impressive contrast ratio in a bright or dark environment, thus offering a good quality high definition clear image, and lifelike colors.
b) X-VUE 2.0 image engine – This cutting-edge technology developed by XGIMI aims at providing users a clear and smoother image, with purer and more realistic colors.
c) MEMC (motion estimation motion compensation) – Continuously developed by XGIMI, the MEMC used in this mini projector delivers a super low latency with the least amount of image blur. As another very advanced feature, MEMC helps with fast-paced sports and action movies, making users get to enjoy.
5. Setup
Intelligent Screen Adaptation technology (ISA) reduces the users' effort to set up the device and work on its adjustments, thus making the setup process simple. XGIMI's ISA Technology includes:
a) Autofocus – It focuses on significant images making them clearer and sharper for crisp and clear content.
b) Auto keystone correction – Elfin automatically aligns the image based on +/-40 degree vertical/horizontal angles making it automatically adjusts the screen itself according to users' need to deliver the best of action and images.
c) Intelligent screen alignment – It aligns the screen on its own to match the projected image with your screen automatically.
d) Boosts up super-fast in just 6 seconds.
e) Obstacle avoidance – Elfin detects objects in the projection area and scales the image to avoid them.
6. How to connect devices
The XGIMI Elfin can be connected very easily to various devices and is one of the best mini projector for android.
a) HDMI – Plugin your projector for power - Via HDMI cable connect your laptop, PCs, TV sticks, Amplifiers, etc. to the projector - Turn the external device you connected on - After the device gets on its screen gets displayed to you via projector and you are ready to proceed with your meeting, presentation, or any other things you would like to do.
b) Optical - It is an audiovisual format which is more beneficial than HDMI. - One end of the optical cable is connected to the soundbar and another end to the projector. - Turn on both the devices - Switch projector to the digital optical channel - Used for home theater etc.
c) USB - USB ports can be connected directly to the projector or can be connected to your laptop, USBs, hard drives, TV sticks, etc., and then your external device gets connected to the projector. - Used for playing videos, PPT, music, etc.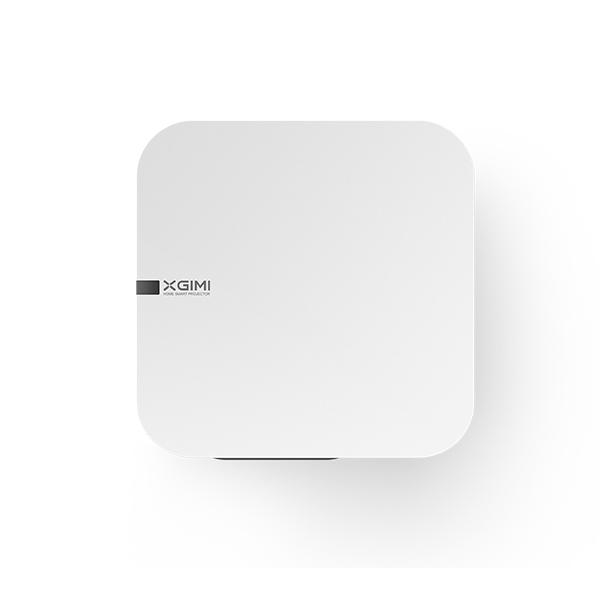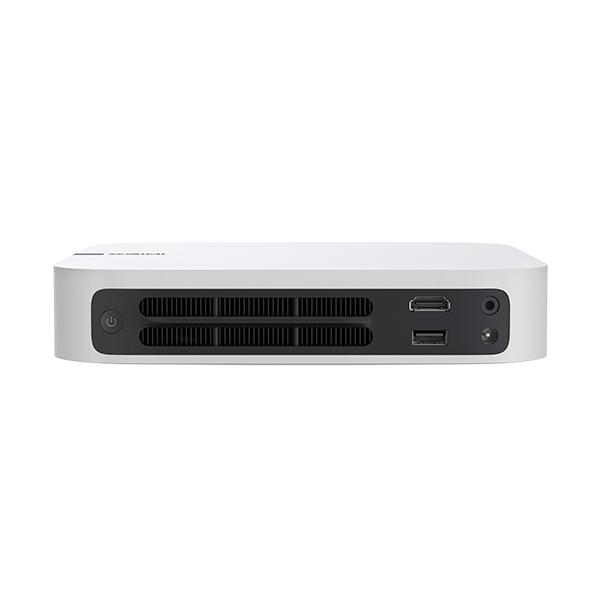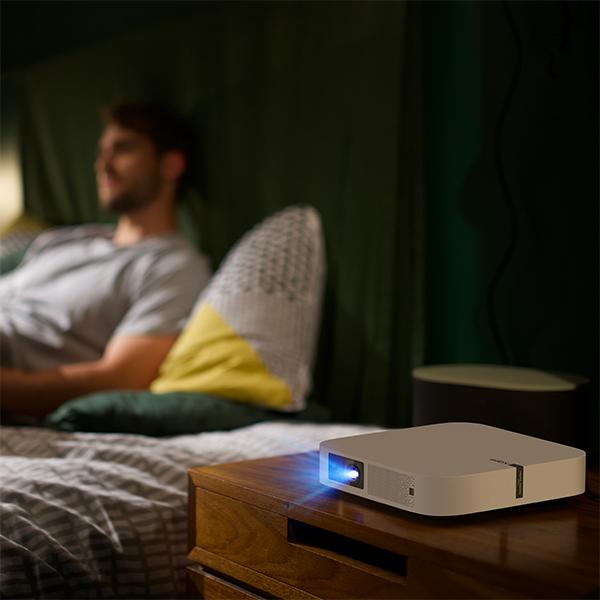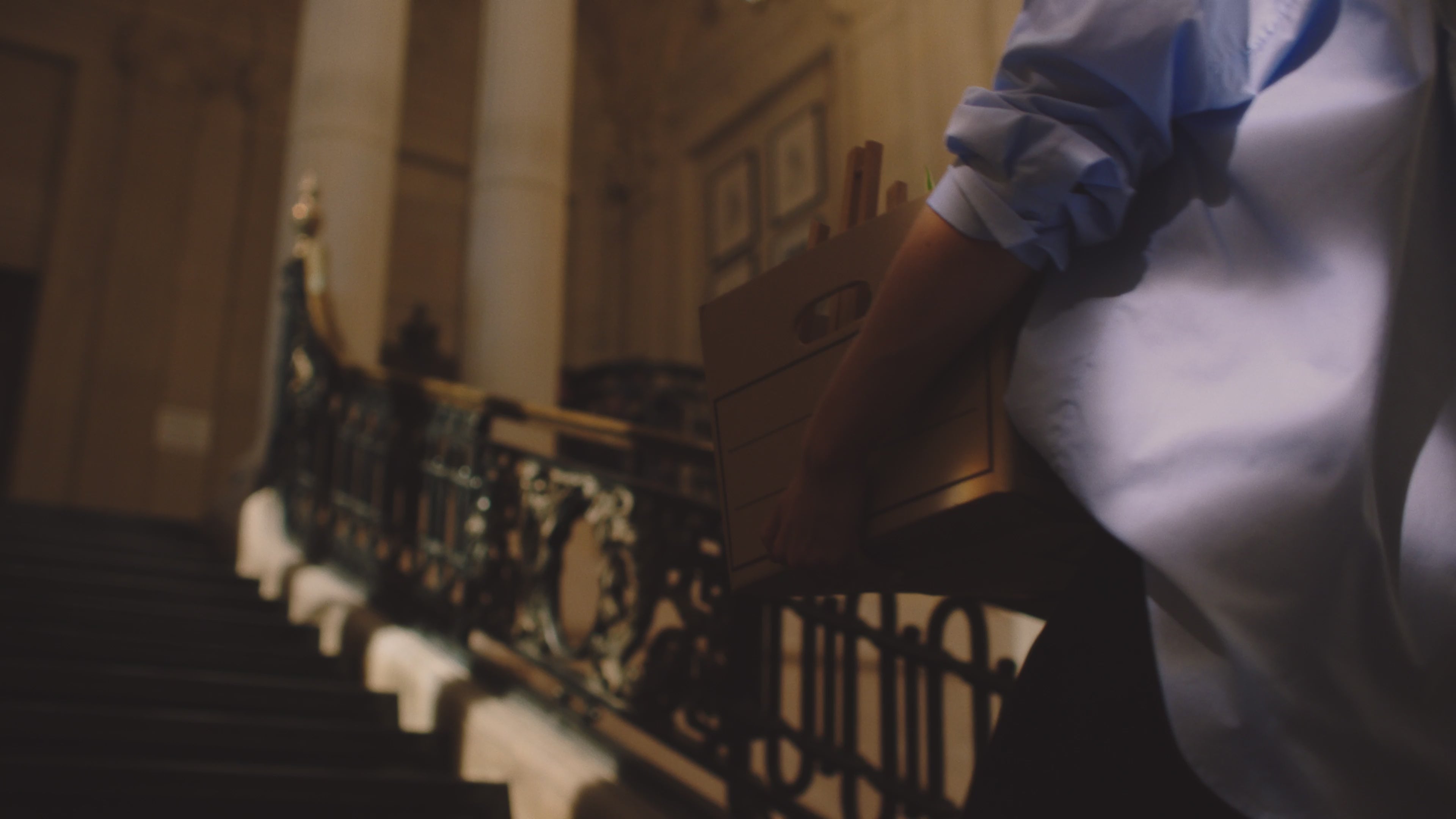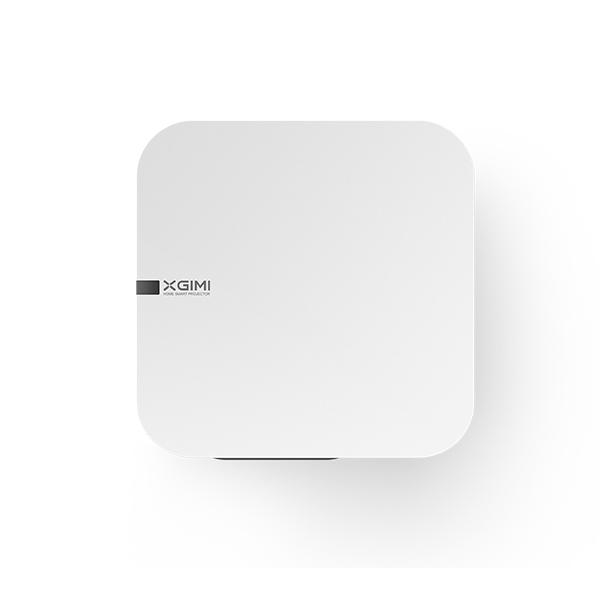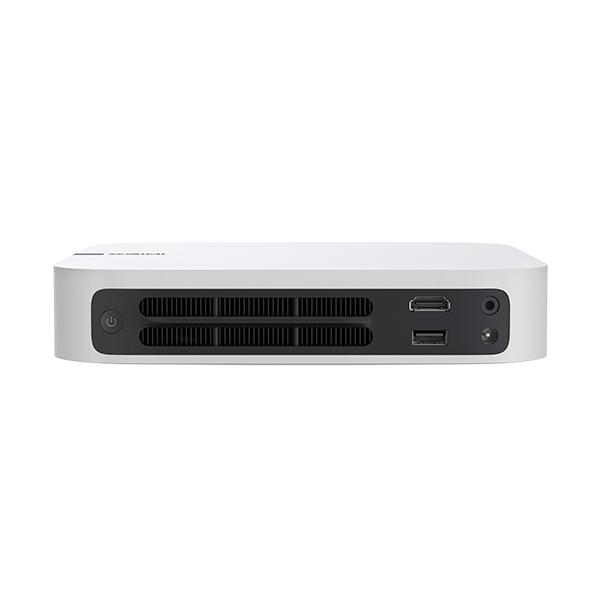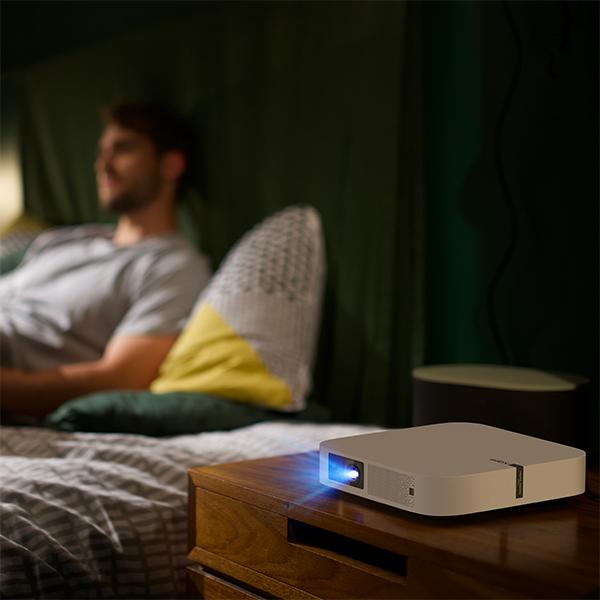 Conclusion
Mini LED projectors being extremely lightweight and compact can be your companion anytime, anywhere. You can carry it along with you anywhere you go. It also requires a limited amount of space to get stored and put in place very easily. You can watch supersize workout videos or paintings, play TV shows at a get-together and even have a movie night. Such as a camping movie night. It can also be played anywhere and at any time without having to think too hard about where to set it up. You can use it for playing videos, music, PowerPoint presentations, and also for educational purposes for better visuals. With the built-in Android TV, users can connect just a single device to the projector which is enabled with Android TV and WIFI and you are ready to go.
The XGIMI Elfin provides advanced features and incredible visuals. Users can also use Chromecast built-in and Google Assistant to screen mirror Android/IOS devices. It is a highly recommended product that will enhance the beauty of your images and presentations with its high image resolution and brightness. Also, its intelligent screen adaptation technology makes setup and usability a breeze. So why do you consider any other heavy-weight projectors?
Get £10 off Your Next Purchase
Join the XGIMI Community Today!