Elfin
---
Thin & Compact:

Do away with bulky projectors. Elfin's slim, lightweight build is no larger than a book and slips easily into your bag.

1080p, 600 ISO Lumens:

Regardless of the content, Elfin provides a bright, clear, and colorful visual experience.

Booming Surround Sound:

Two 3W built-in Harman Kardon speakers enhance your favorite videos or music with high-quality sound.

Super-Fast Setup:

Elfin's Intelligent Screen Adaption (ISA) technology automatically optimizes your display in seconds!

Home Entertainment System: The integrated

Android TV™

delivers 5000+ apps, including Prime Video, Hulu, and Disney +.
---
Shipping Tip
Shipping begins within 3-7 days
---
---
---
30-Day Money-BackGuarantee
12-month Hassle-Free Warranty
---
Remarkably Bright & Clear Display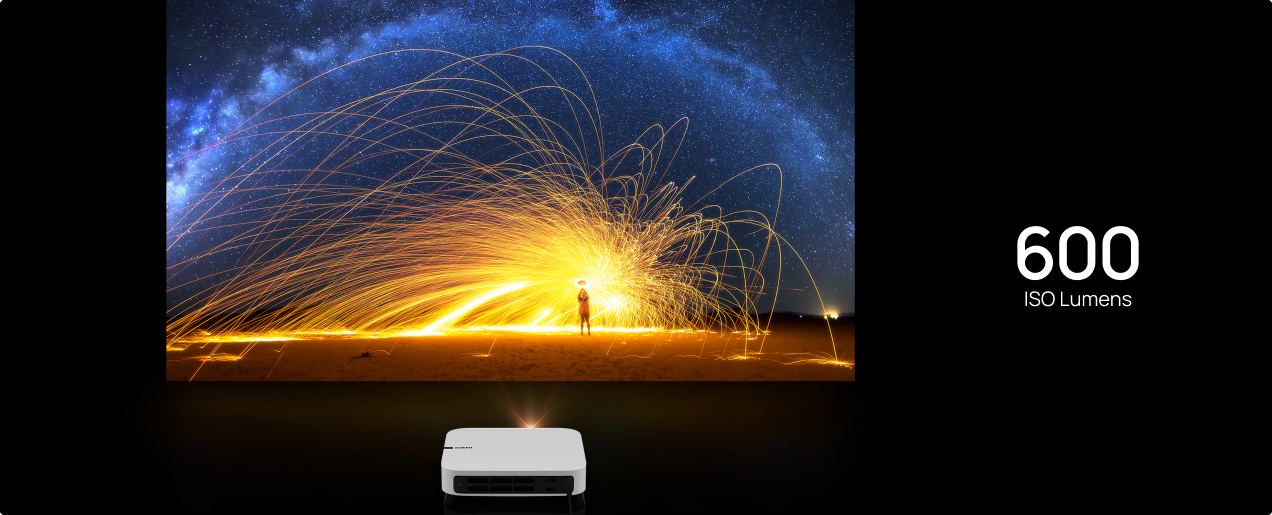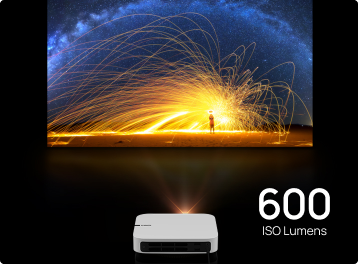 A Sleek, Minimalist Design You'll Love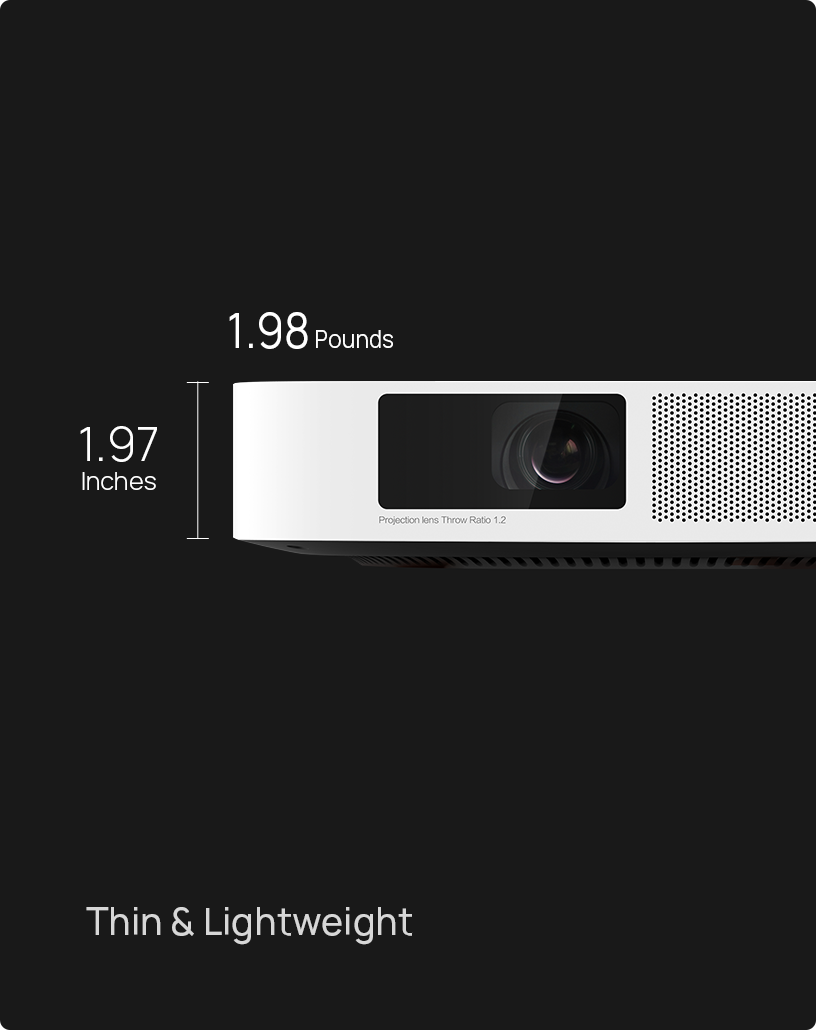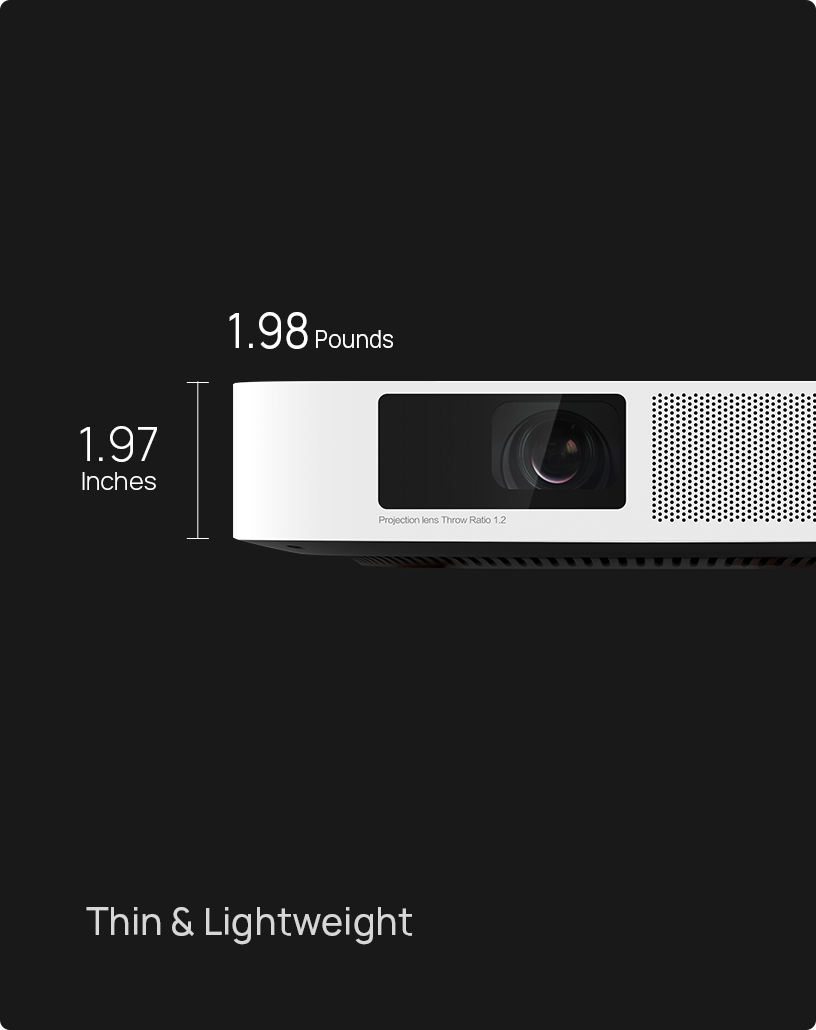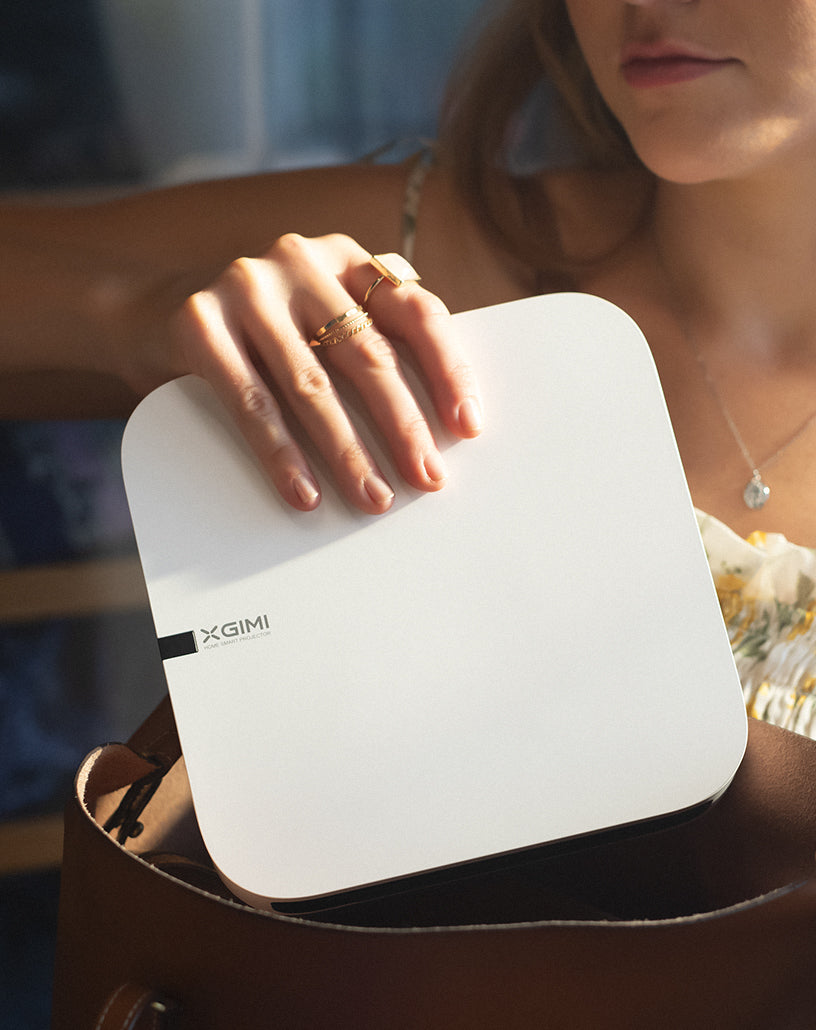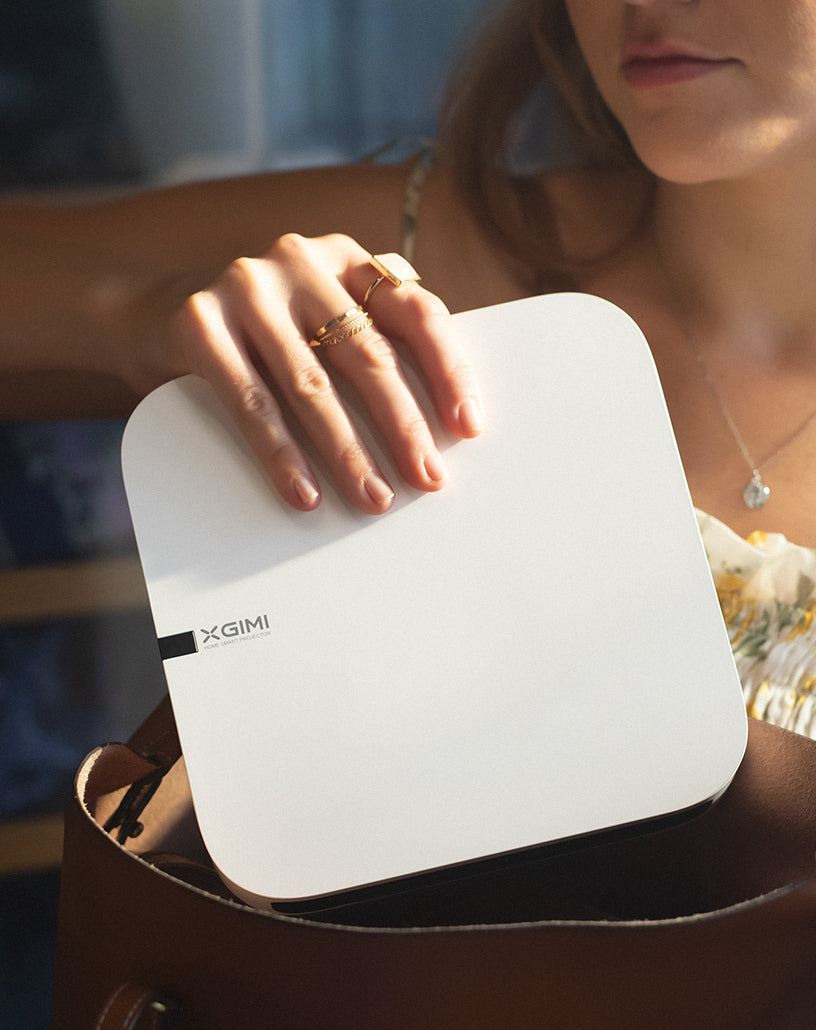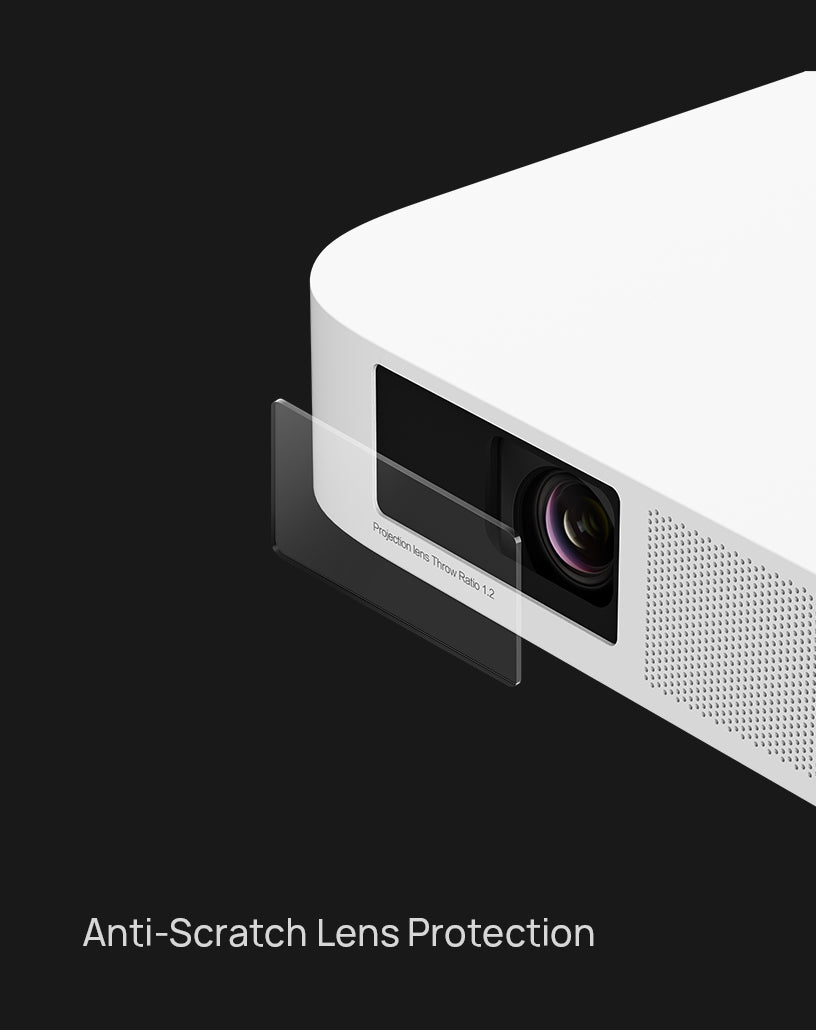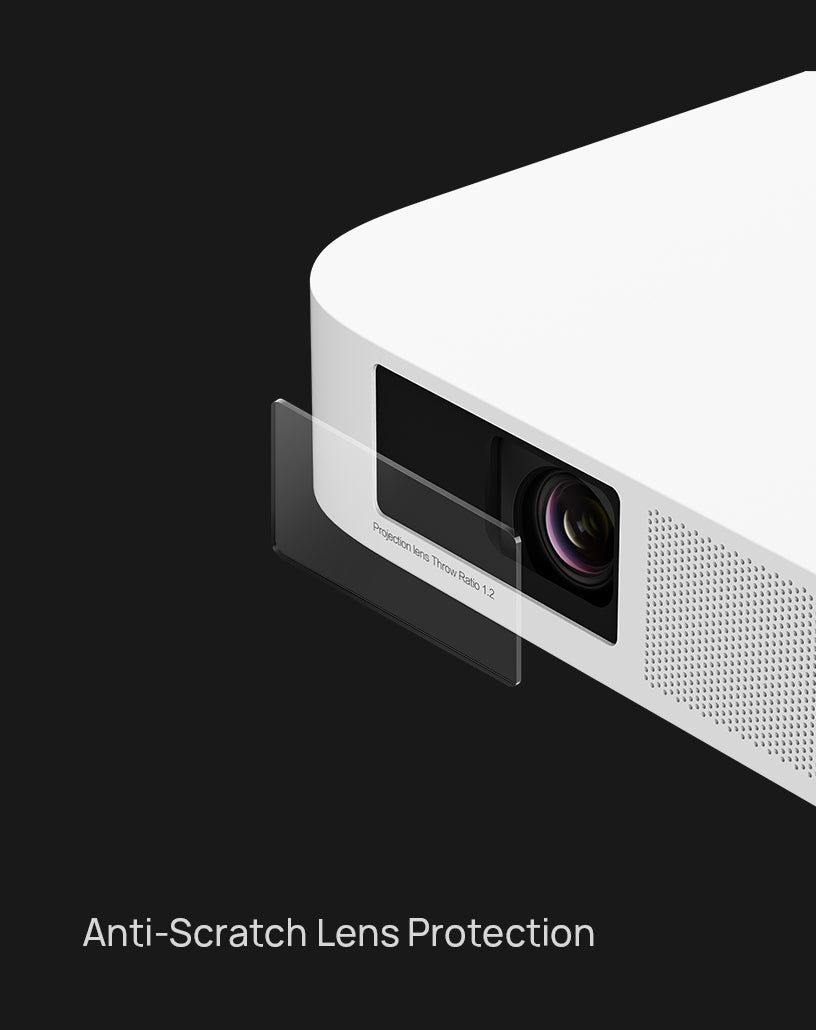 Cinematic Surround Sound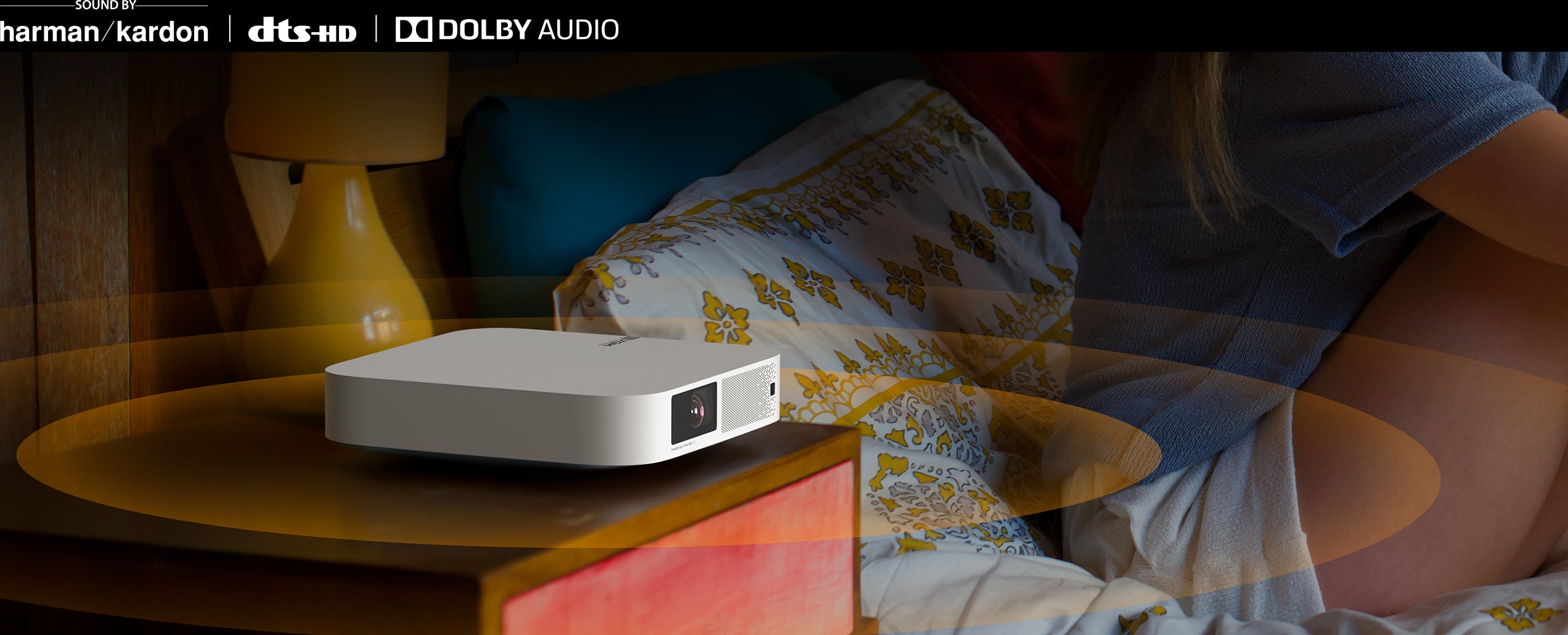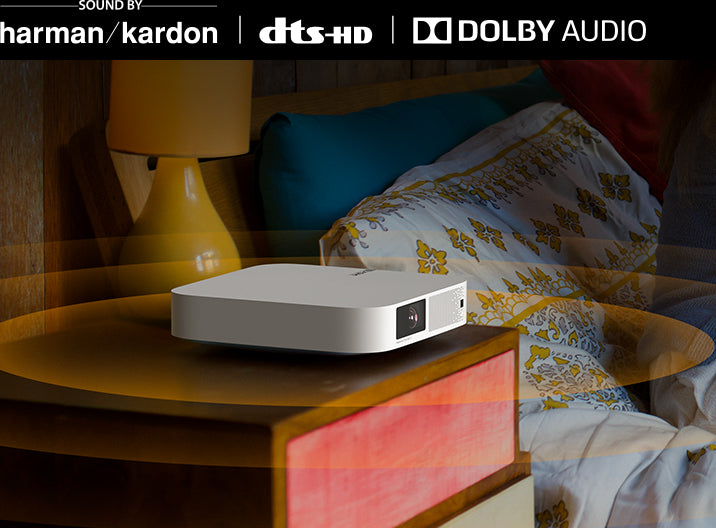 Spend More Time Using not Adjusting
Intelligent Screen Alignment
Regardless of your screen size, Elfin's Intelligent Screen Alignment feature helps it match its projected image with your screen easily and quickly.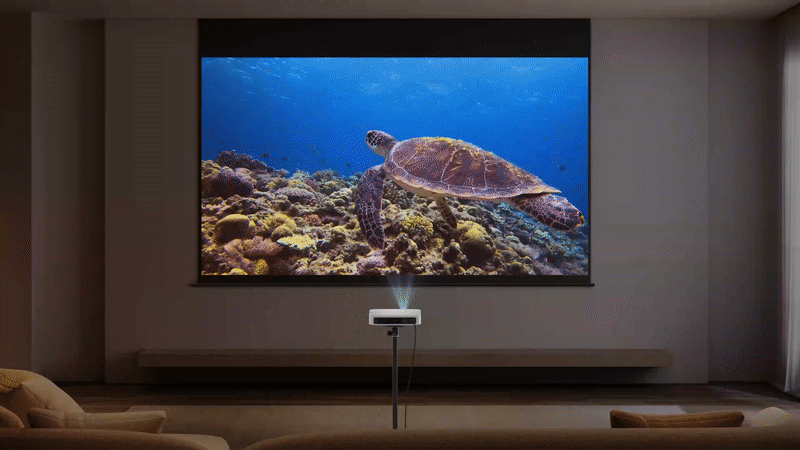 Auto Keystone Correction allows you to set up Elfin in any room at vertical/horizontal +/-40° angles. Seconds after powering it on, you automatically get the perfect square image hassle-free.4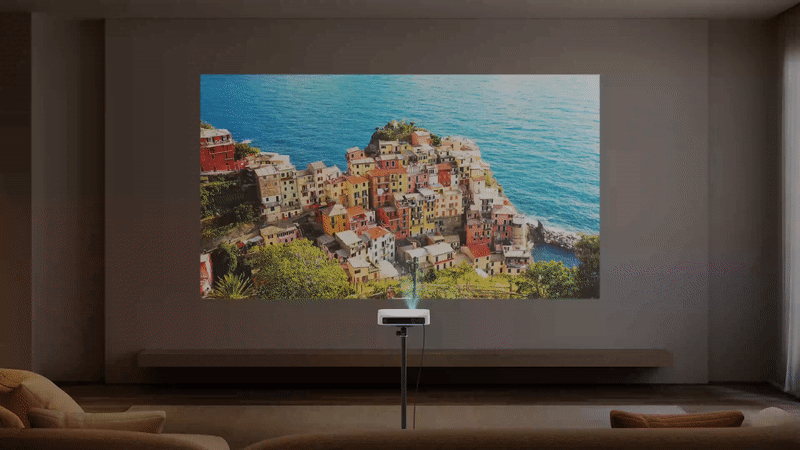 Intelligent Obstacle Avoidance
Gone are the days of reorganizing your space to fit your projector. Our Intelligent Obstacle Avoidance allows Elfin to automatically scale its display around paintings, plants, or other obstacles.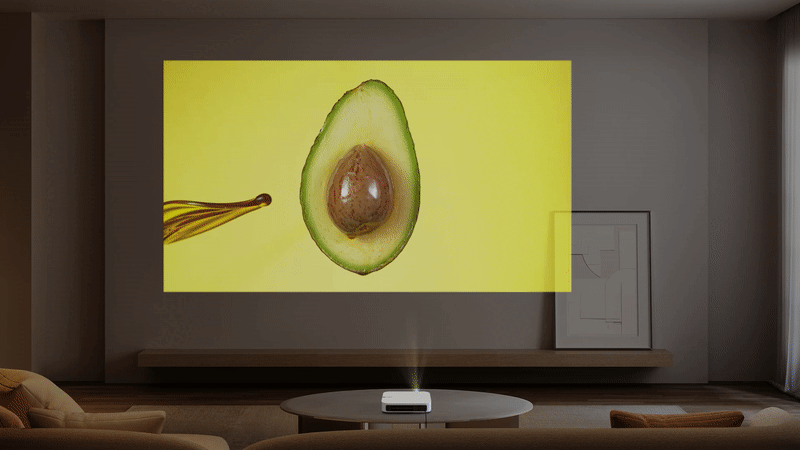 Dislike manually adjusting focus? You're in luck! The ultra-thin Elfin features Auto Focus letting you immerse in a crystal-clear display without interruption.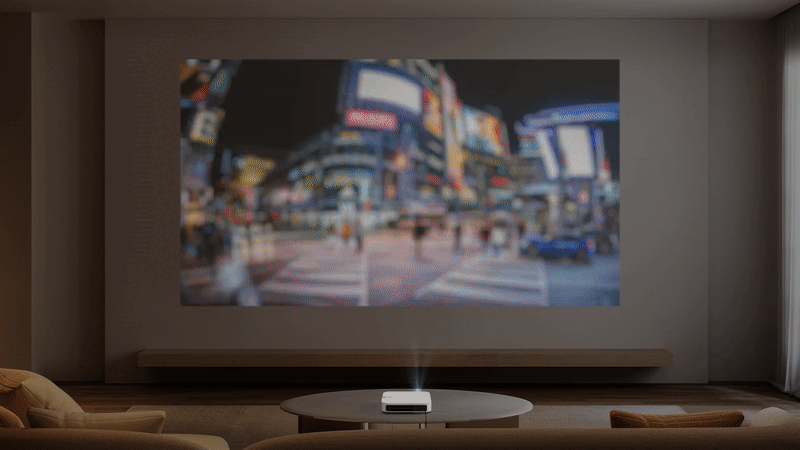 Let's Answer Your Questions
FAQ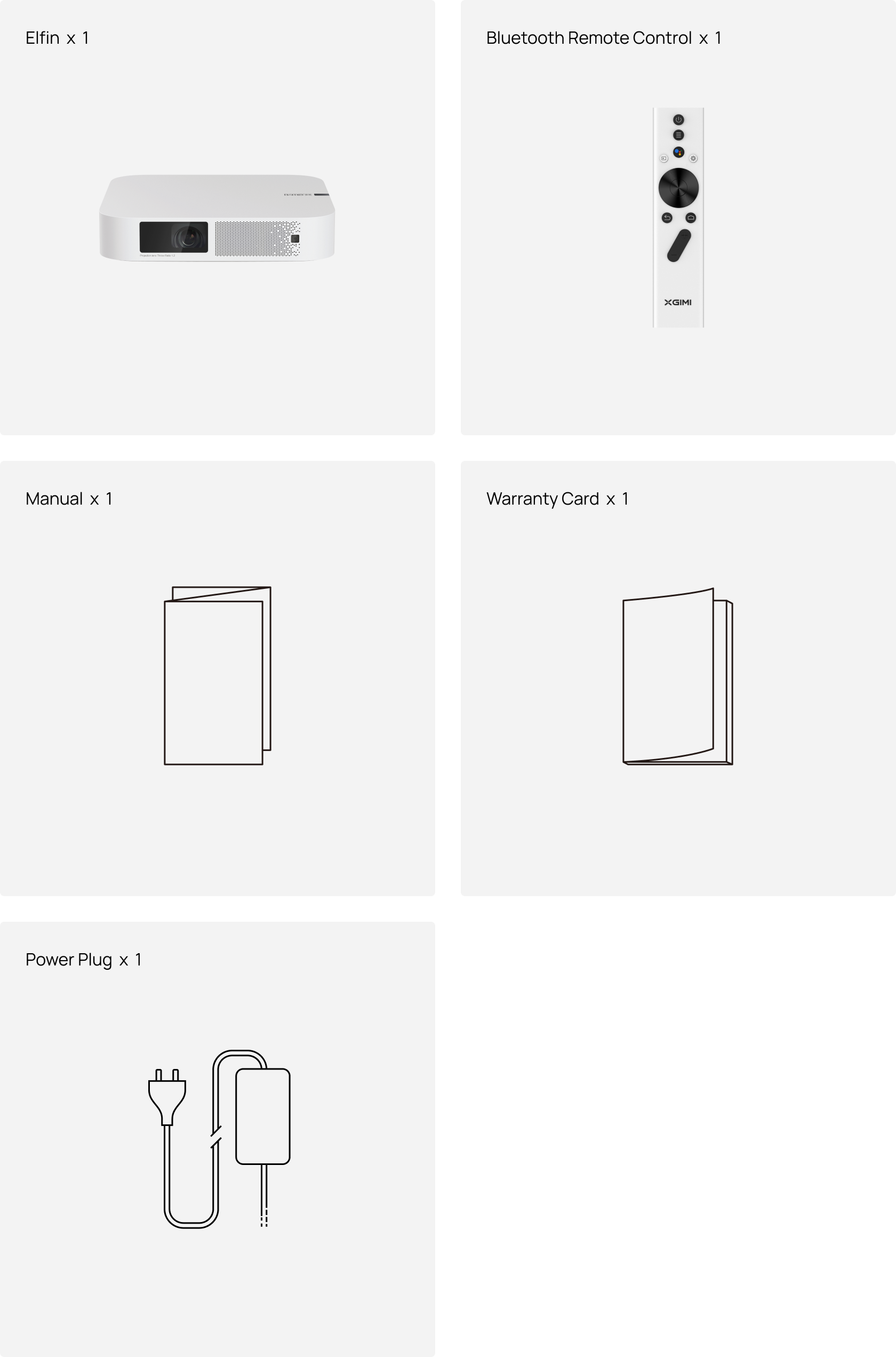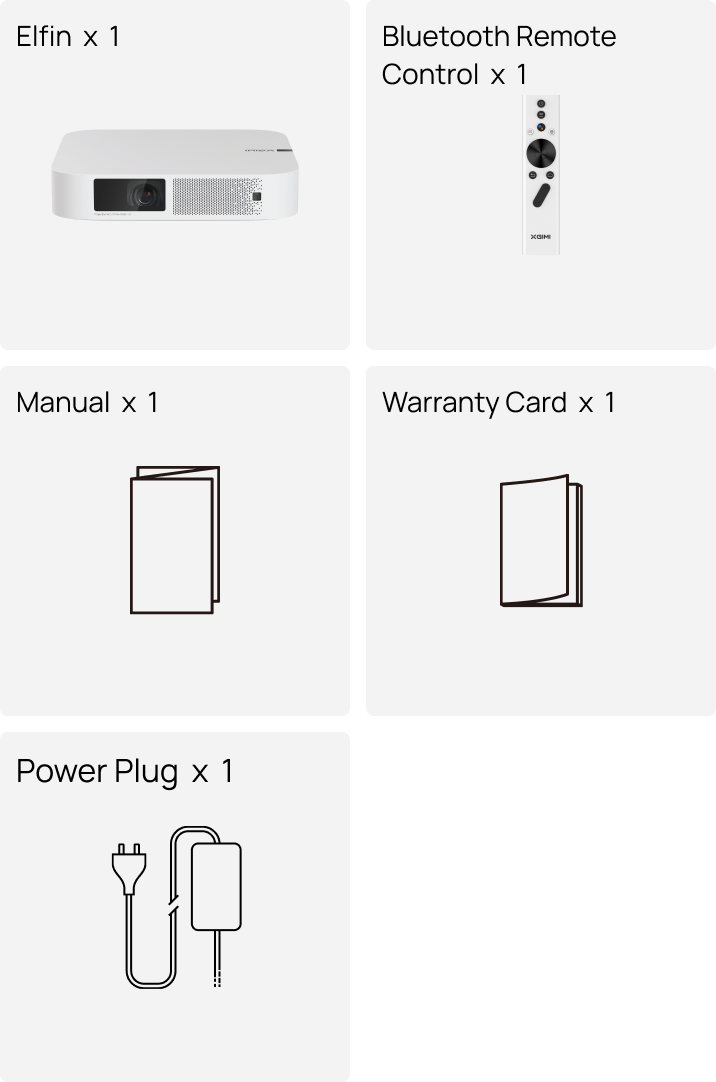 Elfin
Compare Home Theater Projectors
Display
Product Classification
Home Projector
Supported Formats
HDR10, HLG
Standard Resolution
1920 x 1080 pixels
Lens
High Light Transmission Coated Lens
3D
Yes, Frame Packing & Side by Side
Projection
Auto Keystone Correction
4
Yes
Intelligent Screen Alignment
Yes
Intelligent Obstacle Avoidance
Yes
Projection Method
Front, Rear, Front Ceiling, Rear Ceiling
Audio
Speaker
2 x 3W Harman/Kardon
Dolby Digital Plus (DD+)
Yes
System
Mirroring Display
Chromecast built-in/Airscreen
Connectivity
Input Ports
DC x 1
HDMI (EARC Supported) x 1
USB x 1
Output Port
Headphone x 1 (3.5mm)
WiFi
Dual-band 2.4/5GHz, 802.11a/b/g/n/ac
10
Bluetooth
Bluetooth 5.0/BLE
Electrical
Power
AC100-240V, 50/60Hz
Measurements
Product Size (H x W x D)
194.19 x 192.1 x 48.31mm
12
Excellent projector, better than Anker Nebula
I initially bought an Anker Nebula projector of around the same price and form factor but experienced a number of issues with it (also reviewed that one) including fan noise when I had it positioned the way I wanted it.I didn't have high hopes for the Elfin but wanted a solution so bought it.It's been months now and I don't have a single complaint, it's been excellent.I have it positioned at an odd angle using a ball joint clamp on the end of my bed, projecting onto the ceiling. This works great, the keystoning means I can get a nice square picture despite this odd angle. There is no significant fan noise even with this unusual angle.I use a Bluetooth 5.0 speaker to minimise latency (delay) in the audio (an Anker Soundcore Mini actually) and it works great. Connects to the projector over Bluetooth every time and sounds awesome with no dropouts.Resolution, clarity and colour reproduction is all great as far as I'm concerned. I haven't used it for gaming so not sure about input delay but I guess other reviews can cover that.Like virtually all projectors Netflix is a bit weird complaining about not being 'optimised for this device' but the app does actually install and seem to run find on the Elfin which wasn't the case with the Anker, and I haven't encountered any other apps having any issue like that or complaining.Remote control is great too (the slide switch to get it to focus is on the bottom so you can't accidentally hit it, but might miss it if you're new to it)All in all it's an excellent projector, I've been enjoying it for months and couldn't be happier with it, they really knocked it out of the park.
Couldn't ask for more at this price
Love this projector - so pleased with it! Really can't fault it in any way, use this for 5-10 hours every week, and have had it for nearly 6 months now. No issues, even when running for 6 hours at a time. Generally use a Fire Stick just to have all of the apps I need (ITV player, 4OD are not available on the Projector) but you can easily get away with using the Projector OS - which in some ways I prefer to the Fire stick.Depending on which room we're in, we either project onto the wall or a cheap 120" fabric screen from Amazon - either gives great quality at large size. We pair to a Bluetooth speaker placed under the screen.Would have been nice to have a carry case included, but that's asking a lot at this price.
High class projector
Best purchase I had. Awesome quality😍
Brilliant projector
Exceeded my expectations in every way; it's a compact neatly designed white box that can be easily moved and stored between uses and is very quick to set up. I have mine a mini tripod stand which allows we to easily align the screen from the top of a cabinet.The picture quality is fantastic, I have mine at an offset angle horizontally and the screen auto adjusts to fit the space and looks super crisp from 3m distance. There is a little light bleed when using at offset angles but this doesn't impact the viewing experience (see photo). Ideally, like all projectors, you would be able to align it square with the screen. I have mine shooting onto a white black out blind and am pleased with the results.Smart functionality and app work well and you can screen mirror iPhone devices using the appropriate app.The auto alignment and auto focus works a dream although it does tend to lose full crispness occasionally which can be easily fixed by flicking the autofocus button on the base of the remote.Only slight gripe is that the onboard sound quality is poor. It's fine for documentaries but to get any drama out of it you'll need to use an external speaker. I'm currently hooked up via Bluetooth to an echo studio which sounds great and it also have E-arc hdmi for hooking up to a soundbar.It works at low light, so daylight with all curtains closed, but performs best if the room is blacked out. If you want watch with some ambient light this is probably not the projector for you.