How To Connect Your Smartphone To Your Projector?
By XGIMI Tech - 2021-11
We are well into the digital age, and as such, devices are increasingly smarter today than they were ten years ago. Projectors have not been left behind in this regard, and are better accepted now that manufacturers have thought it wise to incorporate smarter functions. Portable projectors come with built-in batteries, to ensure mobility and portability, and to serve as an alternative power source. Most projectors today have Android TV features to allow video streaming, Bluetooth to connect to local devices, and WiFi to connect to the internet.
Projectors that support smartphone connectivity have had greater appeal recently. Smartphones have become an integral part of our lives, allowing us to connect other devices in the home or office to a central point. If a projector supports a connection to your smartphone, the odds that you would purchase that projector are high. Most importantly, people love to have a variety of options at their fingertips.
Why Should You Connect Your Phone To Your Projector?
You can enjoy countless benefits by connecting your smartphone to a projector. Portable projectors can be used in various settings and scenarios. If you want to use your projector on a road trip, for instance, you will most likely be streaming pre-downloaded content, which you can store, to some extent, on your smartphone.
If you are in a setting where internet services are down, or if you have a slow connection, you can easily connect your smartphone to your projector to enjoy content already saved on your device. When you want to display files that are not on the internet— like photos and videos of your wedding— you can connect your phone to your projector in seconds.
Connecting Your Smartphone To Your Projector Via A Cable
One of the most common smartphone–projector connections is a wired connection. Most projectors are fitted with an inbuilt HDMI port that allows for smartphones to connect to them, through an HDMI connector. Using an HDMI cable, connect your device to your projector and stream your desired content. HDMI connectors are the go-to options when transmitting digital content from a source (your smartphone) to a receiving display (your projector).
Another method is through an HDMI adapter and a USB Type C connection. If your phone has a USB Type C port, you can check if it supports screen casting to a projector through the HDMI adapter.
Connecting Your Smartphone To Your Projector Wirelessly
A wireless smartphone–projector connection needs certain factors, features, and device specifications to become a reality. Firstly, and most importantly, the projector has to be smart— connect to WiFi, have Android TV features, Bluetooth, etc. A wireless connection needs advanced technology on both sides of the connection, and regular projectors do not possess the infrastructure to support such connections. With Bluetooth, you can easily stream audio content to the projector's speakers, or from the projector to an external Bluetooth speaker.
On both ends of the connection, a WiFi-enabled device is also key, seeing as most wireless communication solutions need an equally wireless network. Using the projector's Android TV features will require WiFi.
Chromecast is another feature that allows you to project from your smartphone to your projector easily. The device is integral to the Google ecosystem, which also has Android in its ranks, and gives you a one-click streaming option from top apps like Spotify or Netflix. You can also cast your Android device's screen on your projector using the 'Cast Screen' option in the Settings menu.
Projector manufacturers add video streaming or screen mirroring support to their devices. Before buying any projector, you need to confirm if it supports wireless screen mirroring. Also, you need to make sure that your device supports applications that allow you to connect to a projector.
How to Connect Your Phone To Your Projector— Wireless Connection
Smart projectors like the XGIMI HORIZON Pro comes with 2 HDMI ports and other cable connection options. HORIZON Pro and other XGIMI projectors come with official Google Android TV™ systems, giving users full access to all that the Google ecosystem offers. The XGIMI HORIZON Pro goes one step further with the Chromecast built-in feature, allowing users to project their favorite content from any device. Also, XGIMI projectors support displays by screen mirroring apps on Android and iOS devices.
To connect your Android devices to your XGIMI HORIZON Pro, follow these following steps:
● Download and install 'Google Home' from the Google Play Store and connect it to your projector via WiFi.
● From the homepage of Google Home, select the 'screen mirroring' option.
The following steps will help you connect your iOS devices to your projector:
● Download and install the AirScreen app from Google Play Store via the Android TV™ system.
● Launch the AirScreen app on your XGIMI HORIZON Pro.
●Connect via WiFi to any iOS-enabled device (iPhone, iPad, MacBook) and use the Airplay feature to mirror the screen.
The built-in Chromecast feature offered by XGIMI HORIZON Pro is an added advantage that streamlines the screen mirroring process, making it easier to cast all kinds of content from your smartphone to your projector. To use the Chromecast built-in, follow the instructions below:
● Connect your device and the XGIMI projector to the same WiFi network.
● On your device, launch the Chromecast-enabled app, and click on the Chromecast built-in icon.
●Select the correct XGIMI projector and start projecting your favorite content.
For excellent 4K displays and high-quality projecting from your phone, we recommend the XGIMI HORIZON Pro home projector. The HORIZON Pro features Intelligent Screen Adaptation (ISA) technology that helps you save time during setup with autofocus, auto keystone correction, auto screen alignment, and auto obstacle avoidance. The projector also features bright displays, up to 1500 ISO Lumens, supports 4K resolution, and is fitted with the X-VUE 2.0 image engine and MEMC, which sharpen your displays with lifelike resolution.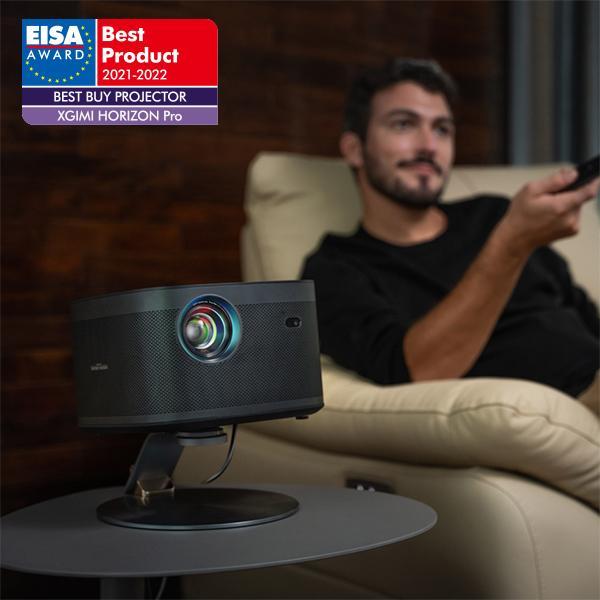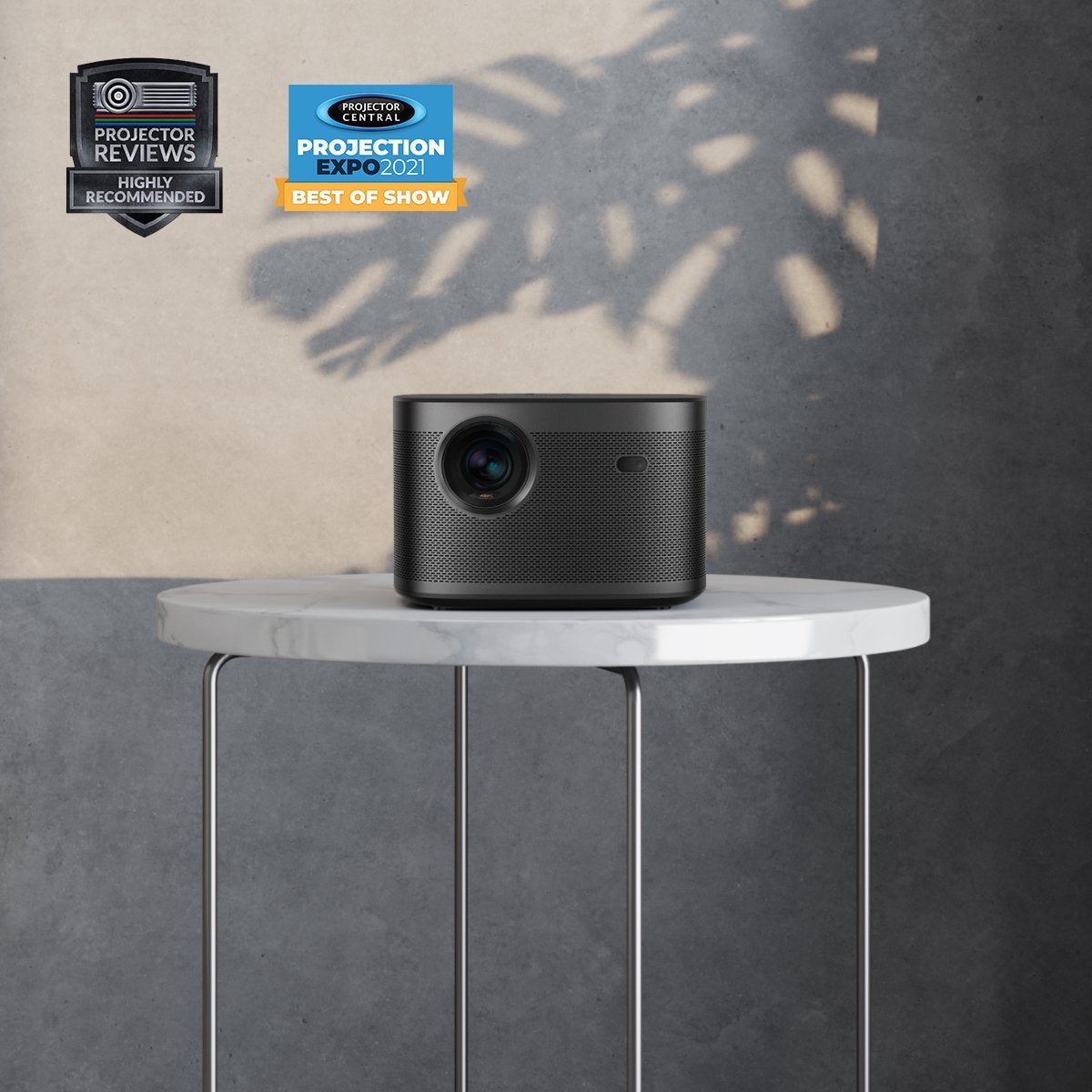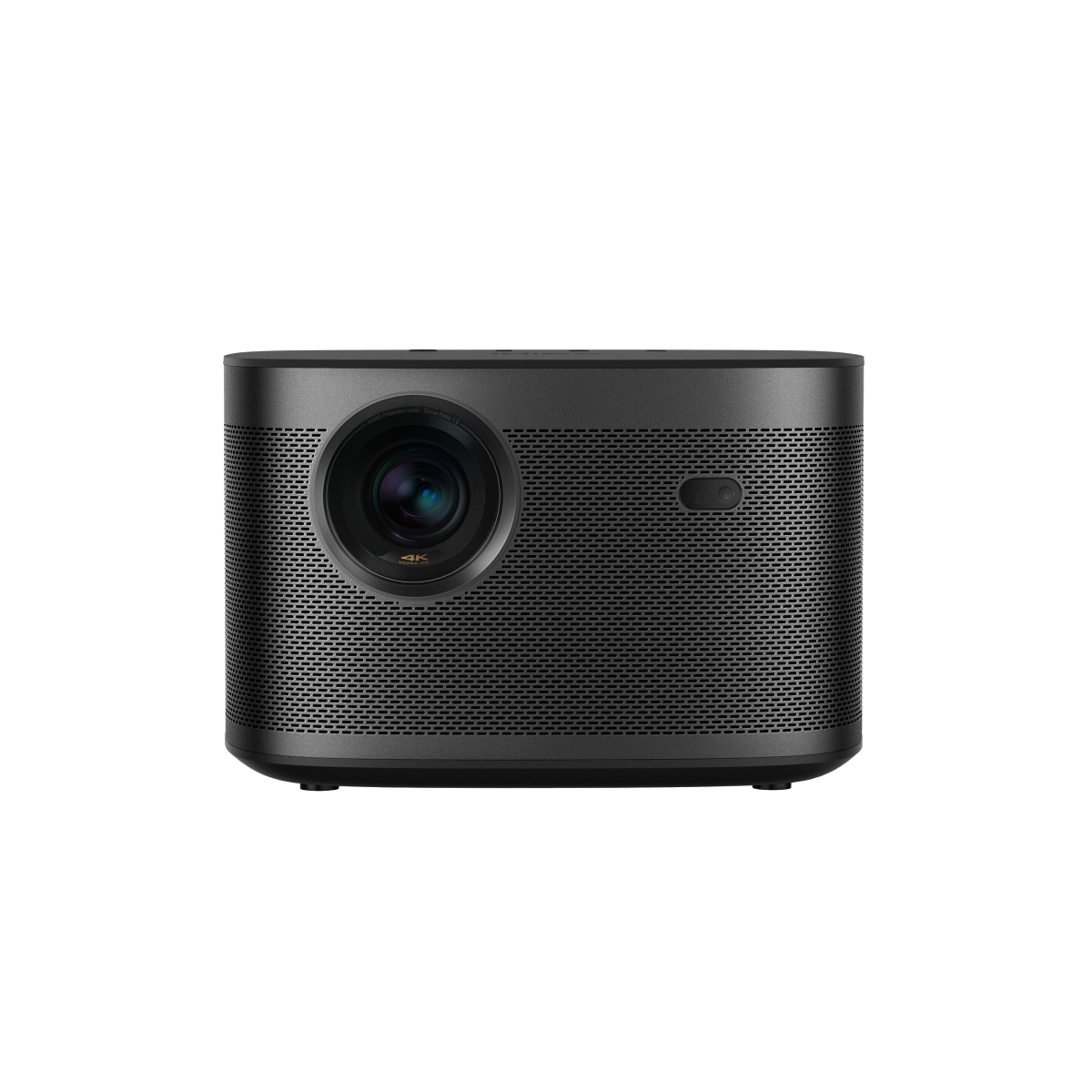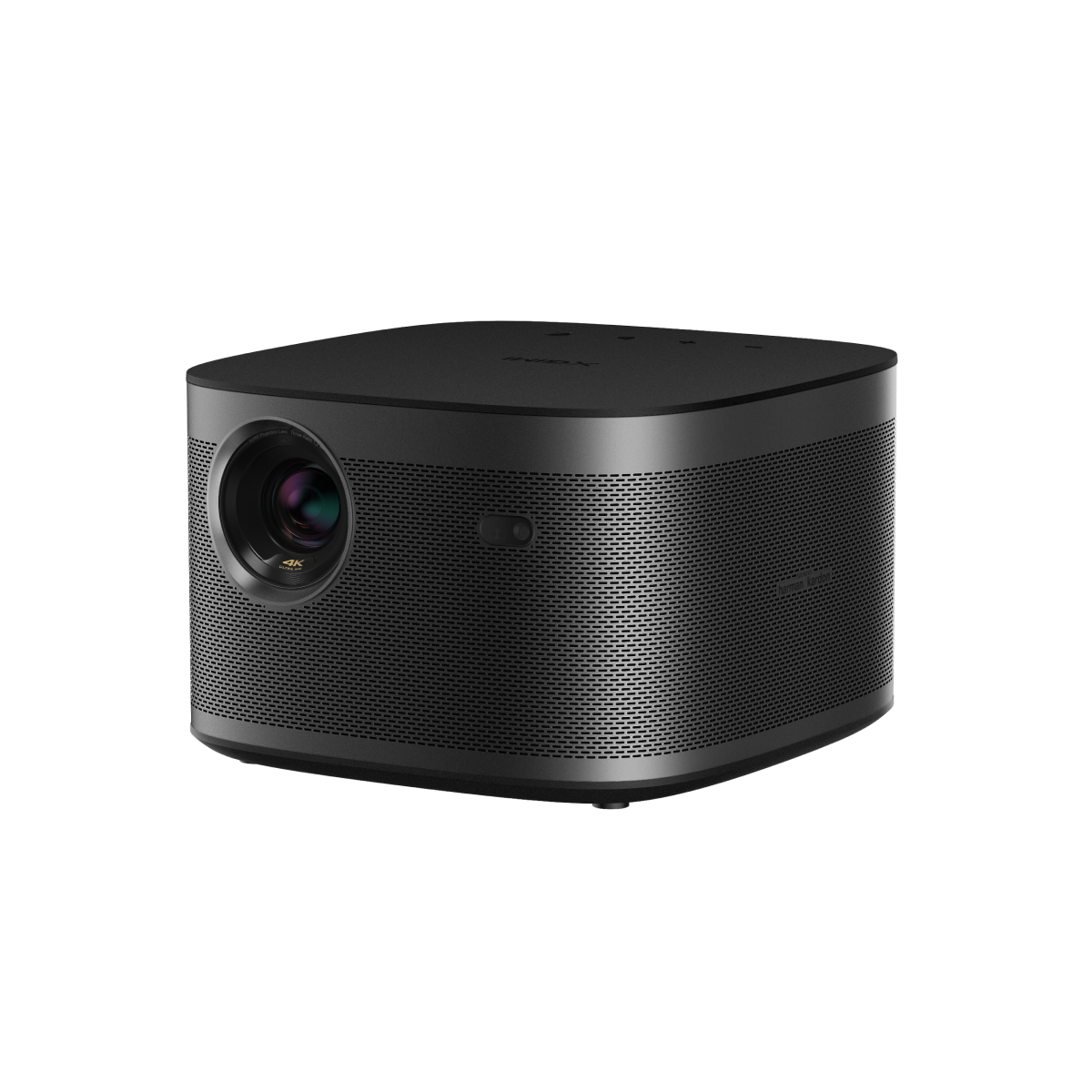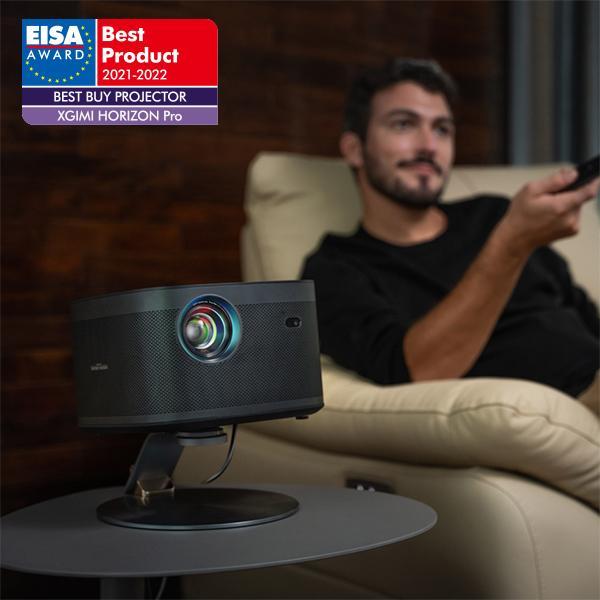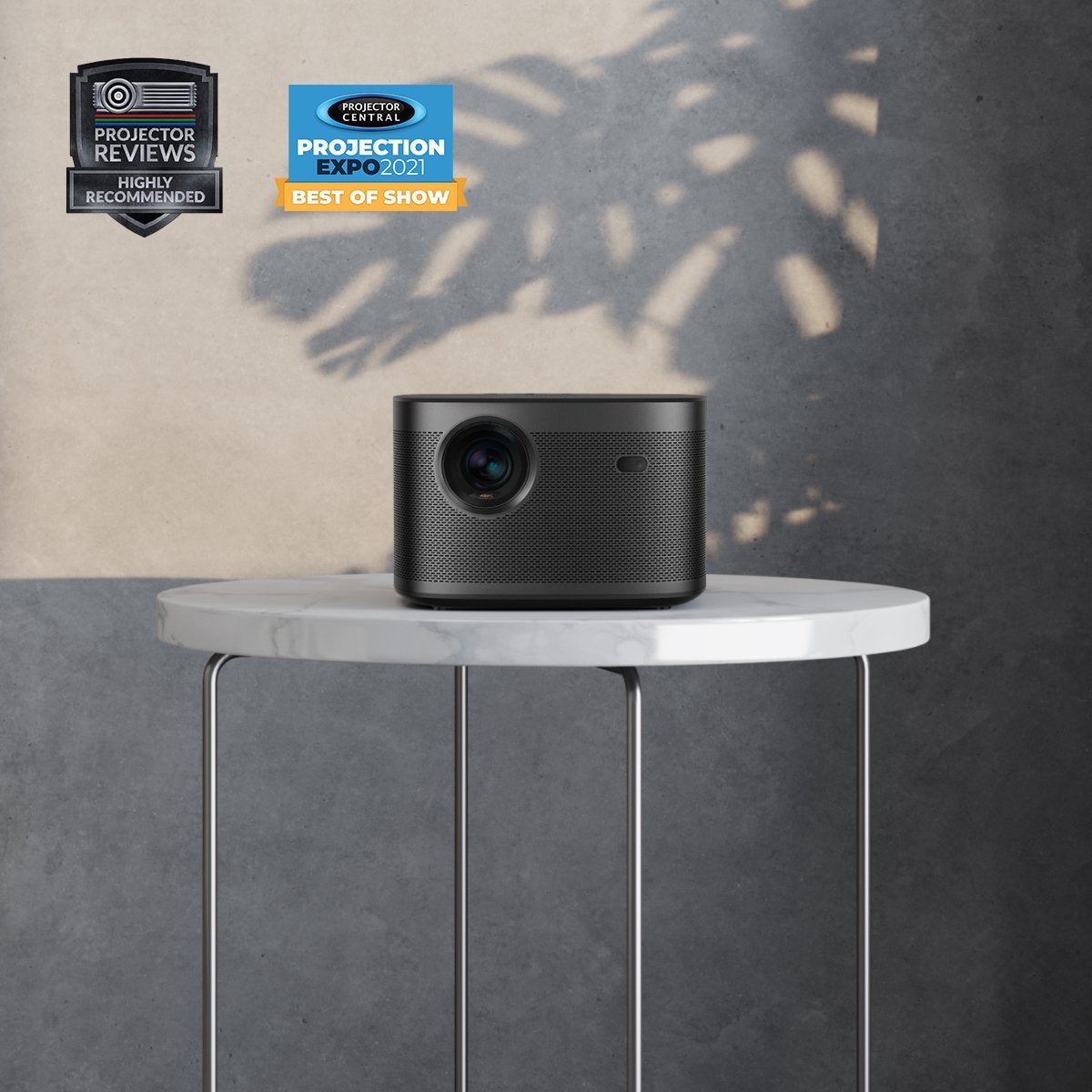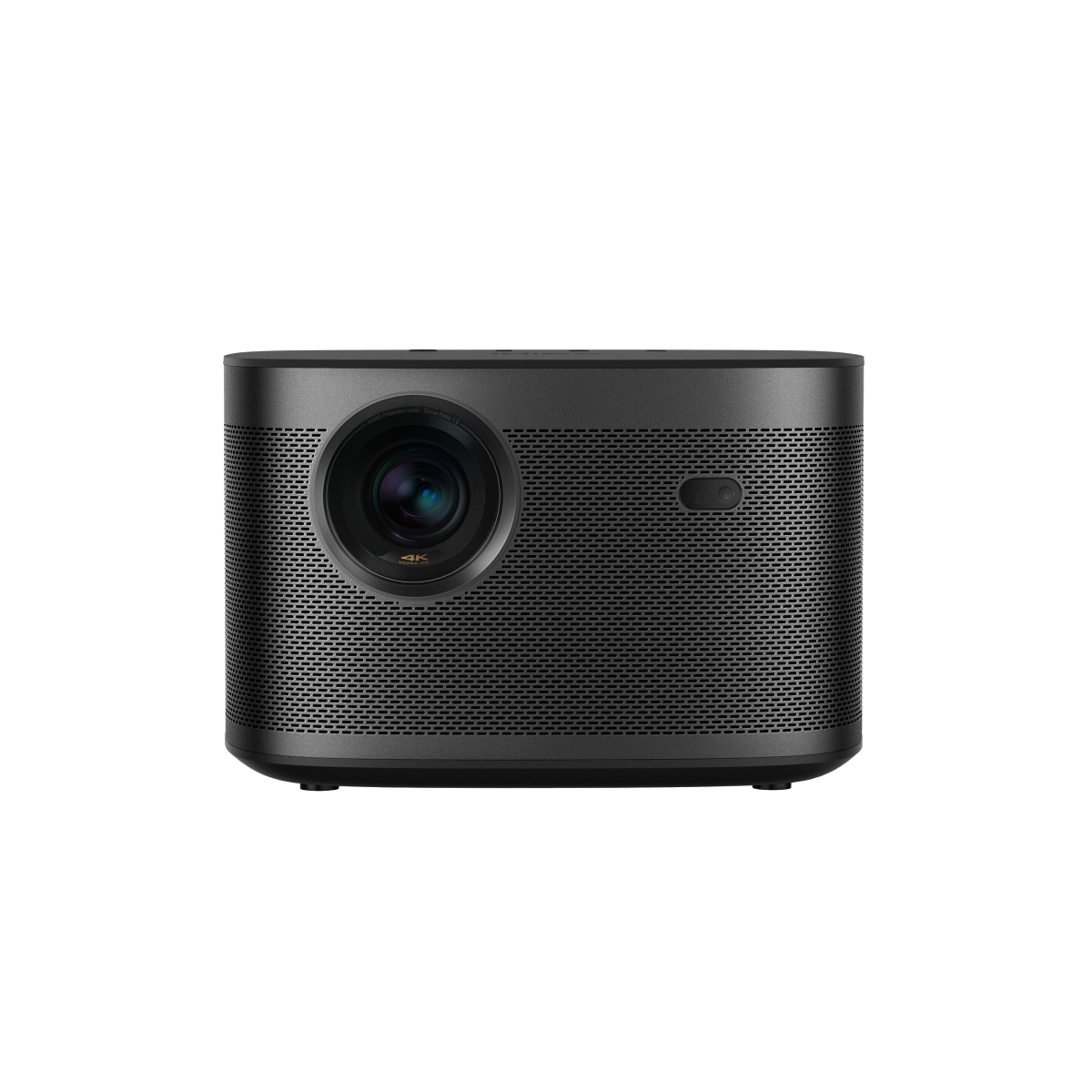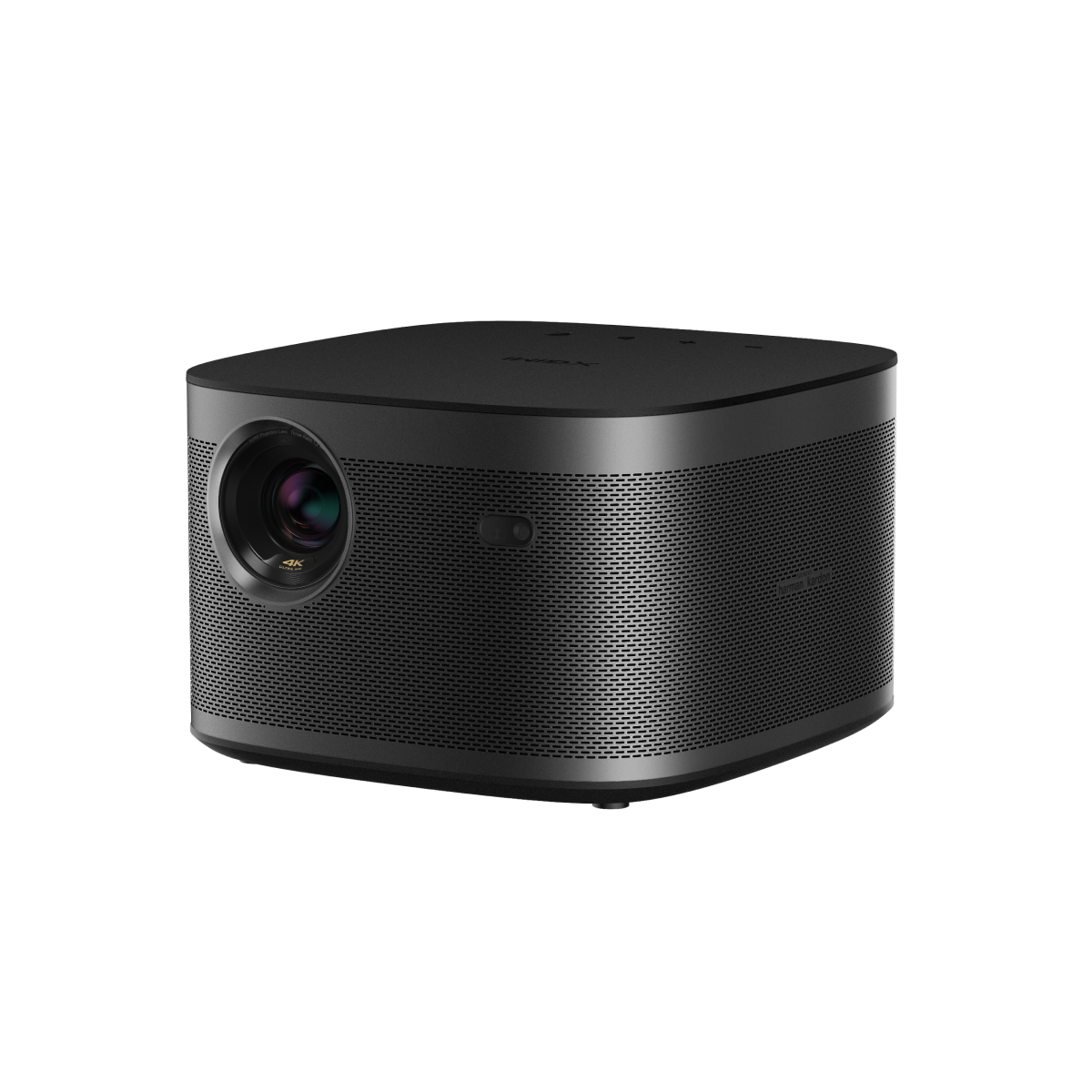 Conclusion
Connecting your phone to your projector has numerous advantages, and helps you adapt to any kind of setting. If you are on a camping trip, internet connections can be tricky, so you can easily project your favorite shows and movies from your phone. If you need to project content that is not on the internet like family events, pictures, or saved presentations, a smartphone–projector connection is what you need.
You can easily connect wirelessly through screen mirroring apps or the 'cast screen' feature on your Android or iOS devices. Also, the Chromecast built-in makes it easier to project your desired content straight from your Android device. The XGIMI HORIZON Pro supports screen mirroring and comes with the Chromecast built-in feature.
If you are not a fan of wireless connections, the XGIMI HORIZON Pro comes with 2 HDMI ports that you can use to connect your smartphone to your projector. If your smartphone/device has a USB-C port, you can use a USB Type C cable and an HDMI adapter to connect your device to your home projector.
Get £10 off Your Next Purchase
Join the XGIMI Community Today!