Ensuring An Excellent Viewing Experience With Your XGIMI Projector
By XGIMI Tech - 2022-02
The quality of your viewing experience depends on various factors. Although buying a feature-rich projector with innovative technologies that suits your needs is essential, the entire setup, if not done properly, could make even the best projectors underperform.
Now that you have acquired your projector, combining it with the perfect projector screen, the ideal viewing distance, excellent sound and lighting, and an easy setup procedure are bound to give you premium satisfaction. To ensure you achieve the best viewing experience, these accessories (projector screen and sound) and others are essential.
Projector Screen Size
One of the major reasons people buy projectors is to get a larger and more immersive display than whatever televisions have to offer. The sight of top-notch projected displays in excellent settings can keep anyone glued to the source of attraction. To achieve such perfection, you need to find the perfect screen size for your projector, based on your needs.
The most popular screen sizes fall within the range of 100-200 inches. While your intended activity may influence your choice, the first factor you should consider is your projector's display features.
The projector's resolution capability will be fully expressed on the screen size equally. For instance, with a 1080p resolution, projecting on a large screen may not give you excellent results, as wide screens tend to disperse pixels. The pixel value of a 1080p resolution is constant, so it will be spread too thin on a large projector screen, leading to less detailed and magnified images, which would ultimately lose clarity. If you use a smaller screen size, say less than 100 inches, the pixels from a 1080p resolution projector will be densely packed together, giving you a more crystal clear and detailed display.
Another myth surrounding projector screen sizes is the 'the larger the better' theory. You might be thinking a large screen solves all your problems, but a projector screen should only be as large as the room, and the viewing audience, among other factors. If the screen is too large, you would have to move your head to view its entirety, especially when the viewing distance is not enough. Viewers would be forced to strain their eyes to take in the view, and there is nothing pleasurable about straining the eyes.
Bigger does not also mean clearer. Image quality can be lost on a screen that is too large compared to the projector image resolution. Although projector brightness and resolution equally have a say over image clarity, getting the screen size right is advisable.
Just How Large Should A Projector Screen Be?
Two dimensions of the projector screen come into the screen size discussion— the height and the width. Generally, projector screens are wider than they are high, however, at an ideal ratio. For an excellent viewing experience, there are suggestions on the ideal screen height and width for most occasions.
Screen height
The bottom of the screen should be at least five feet from the floor to allow everyone in the audience to have a good view of the entire display. The top of the screen should be at least one foot from the ceiling. Now, if the distance from your ceiling to your floor is twenty feet, for instance, a simple calculation should help you find the maximum screen height for your projector.
Height from ceiling to floor (20 feet) – height from the floor to the bottom of the projector (5 feet) – height from the top of the projector to the ceiling (1 foot) = Maximum screen height (14 feet) 20–5–1=14
Screen width
The maximum screen width is calculated using aspect ratios. The most common aspect ratios include 4:3 and 16:9. For a 4:3 aspect ratio, the ideal screen width can be calculated by multiplying the screen height by 1.33. For the 16:9 aspect ratio, the ideal screen width is calculated by multiplying the screen height by 1.78.
If our screen height is 168 inches, from the example above, the maximum width is calculated thus:
For 4:3 — 168 × 1.33 = 223.44 inches
For 16:8 — 168 × 1.78 = 299.04 inches
Projector Viewing Distance
Another important factor that contributes to the quality of the viewing experience is the distance of the screen from the audience. If you are too close to the screen, you may find it difficult to take in the whole picture. If you sit too far away, you may not enjoy the view. That's why most people choose not to sit in the front row in cinemas or the back rows.
For comfortable viewing, the distance from the screen should be two to eight times the screen height. If you have multiple seating rows, the first row should be twice the screen height from the screen, while the last row should not be further away from the screen than eight times the screen height.
Other Factors That Enhance Viewing Experience
Projector screen size and the viewing distance may be essential to the quality of the viewing experience, yet other elements equally contribute their fair share.
Excellent built-in speakers
Sound is everything, literally. You can hardly appreciate a movie or a show without great and immersive sound delivery. With built-in speakers for projectors, you are bound to derive the maximum viewing pleasure. XGIMI projectors, like XGIMI AURA and HORIZON Series, use Harman Kardon speakers, which provide excellent sound quality. If your projector's built-in sound is not excellent, you can connect external speakers, wired or wireless, for maximum satisfaction.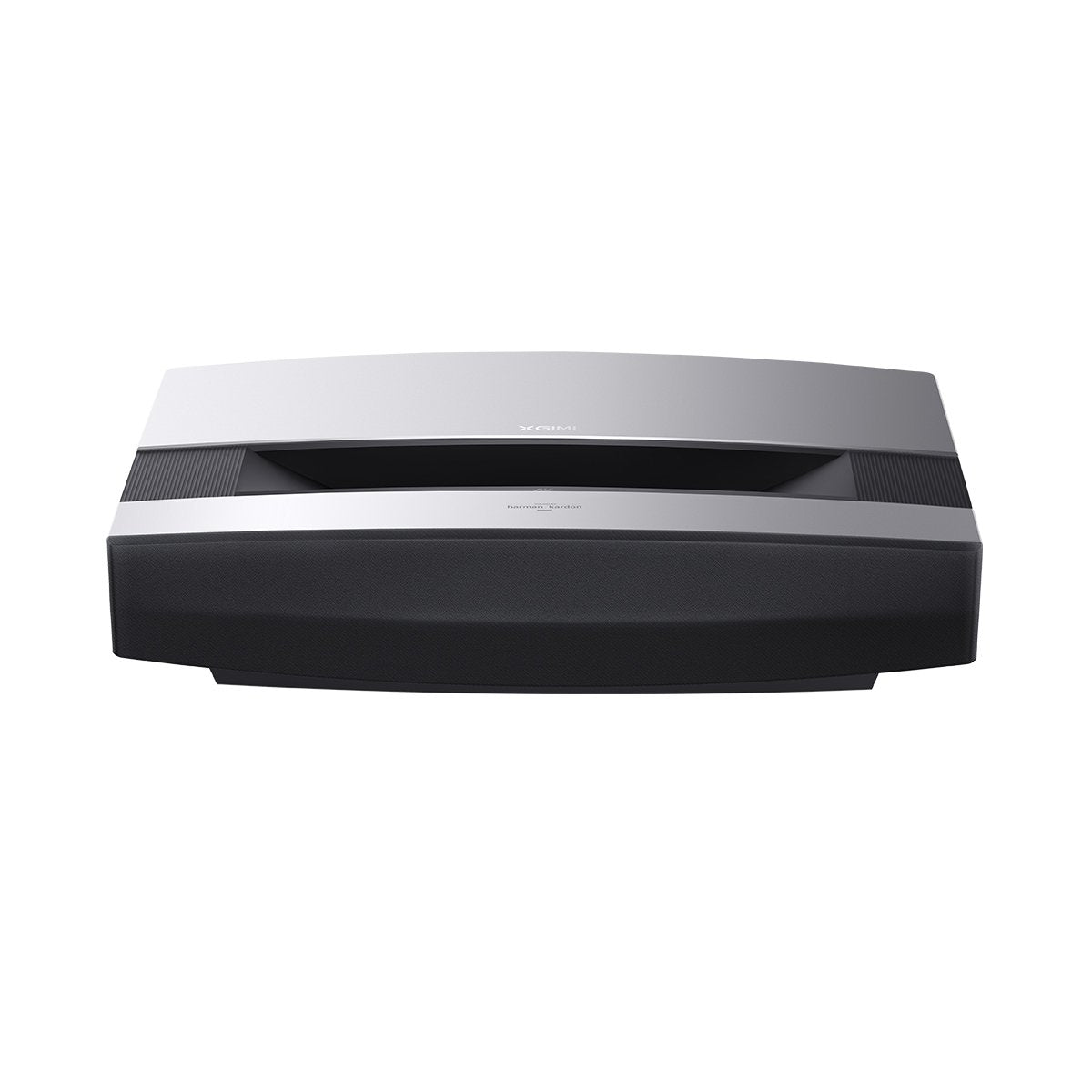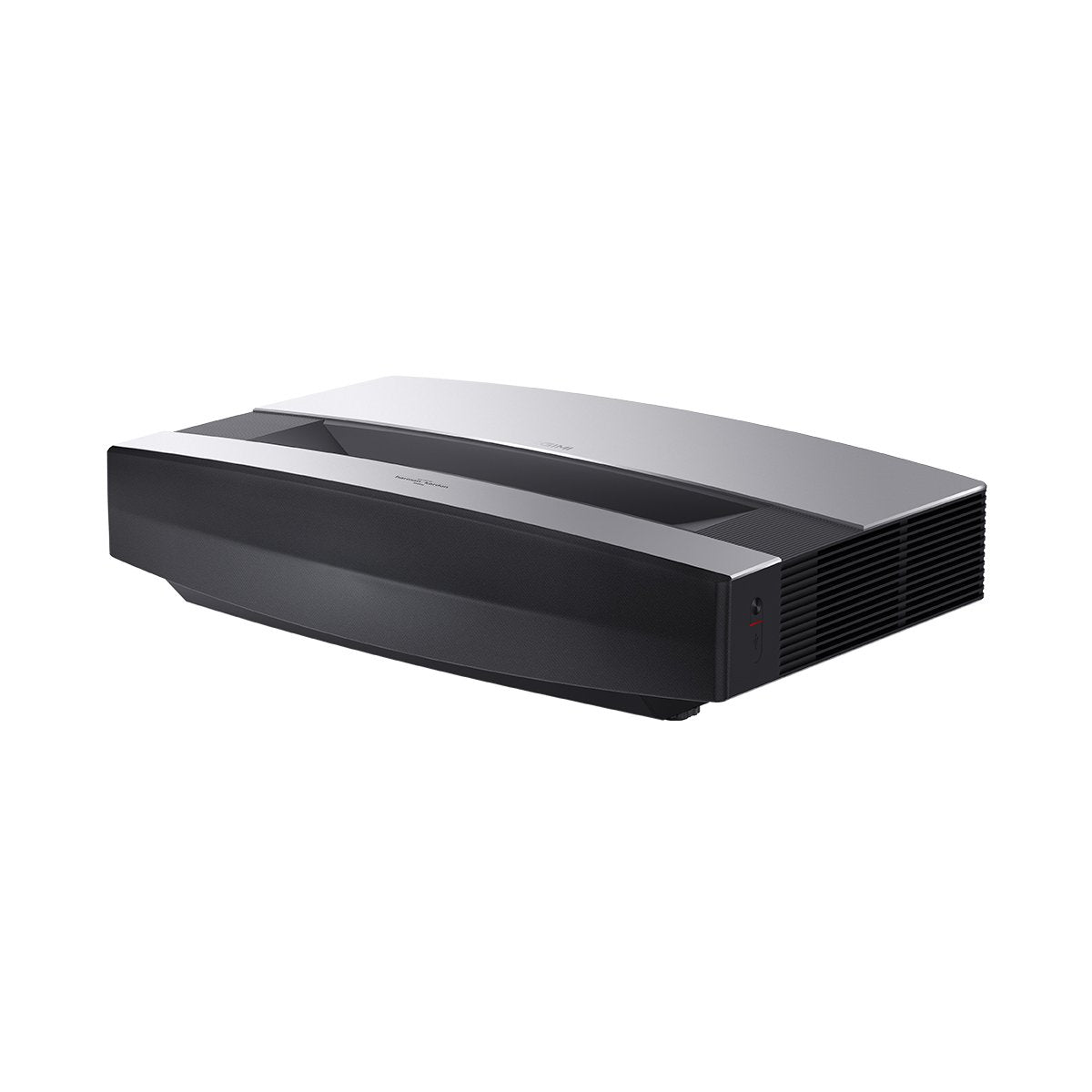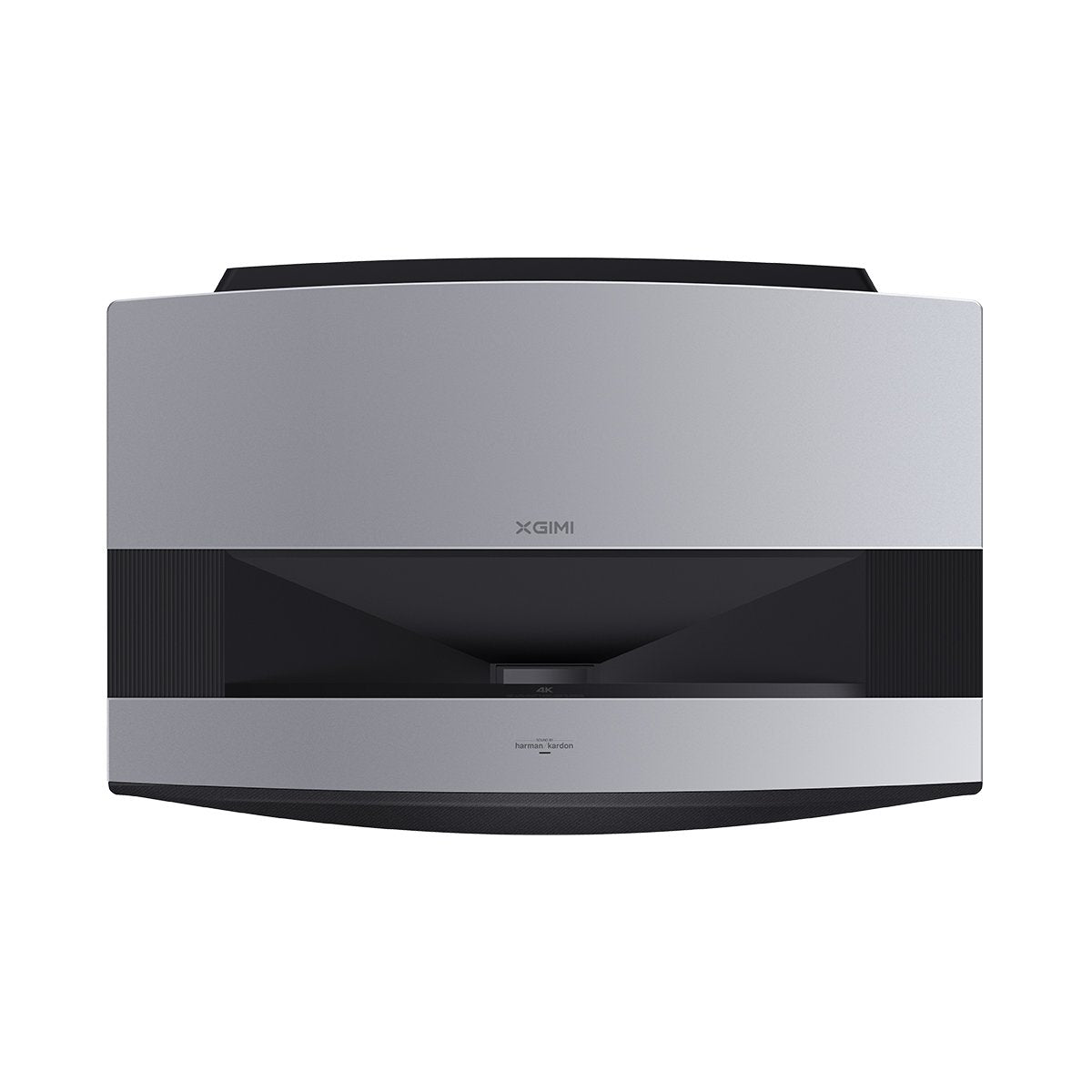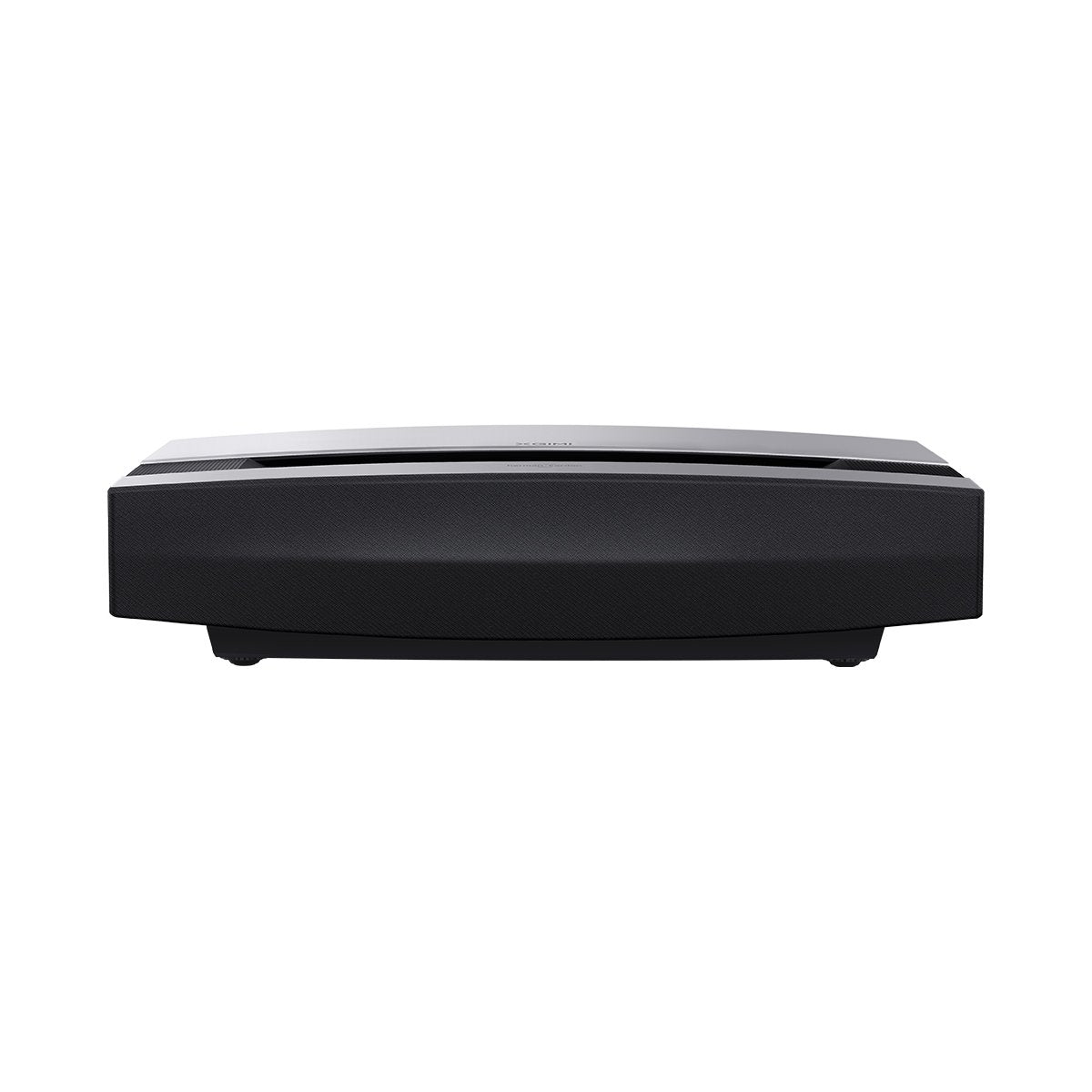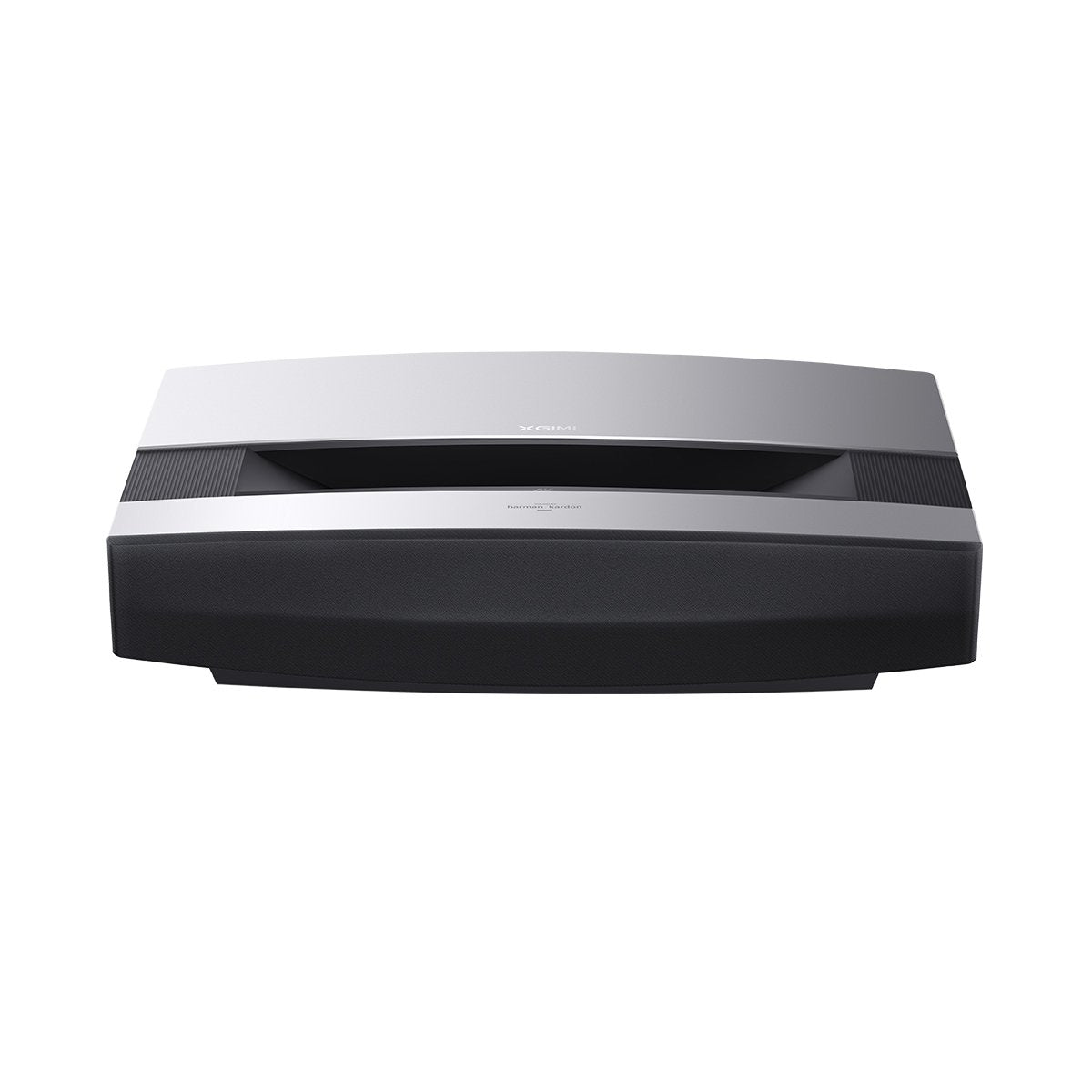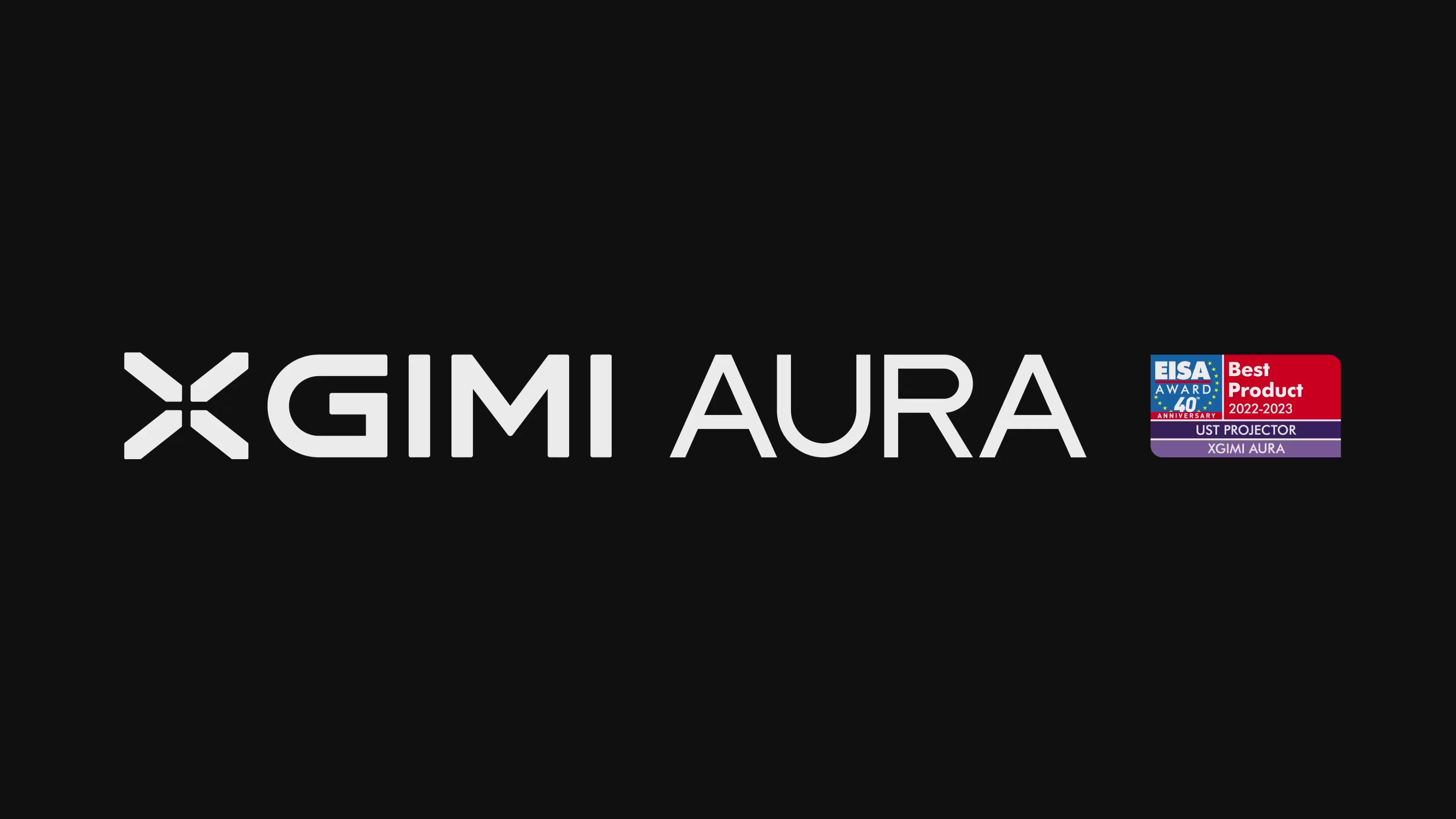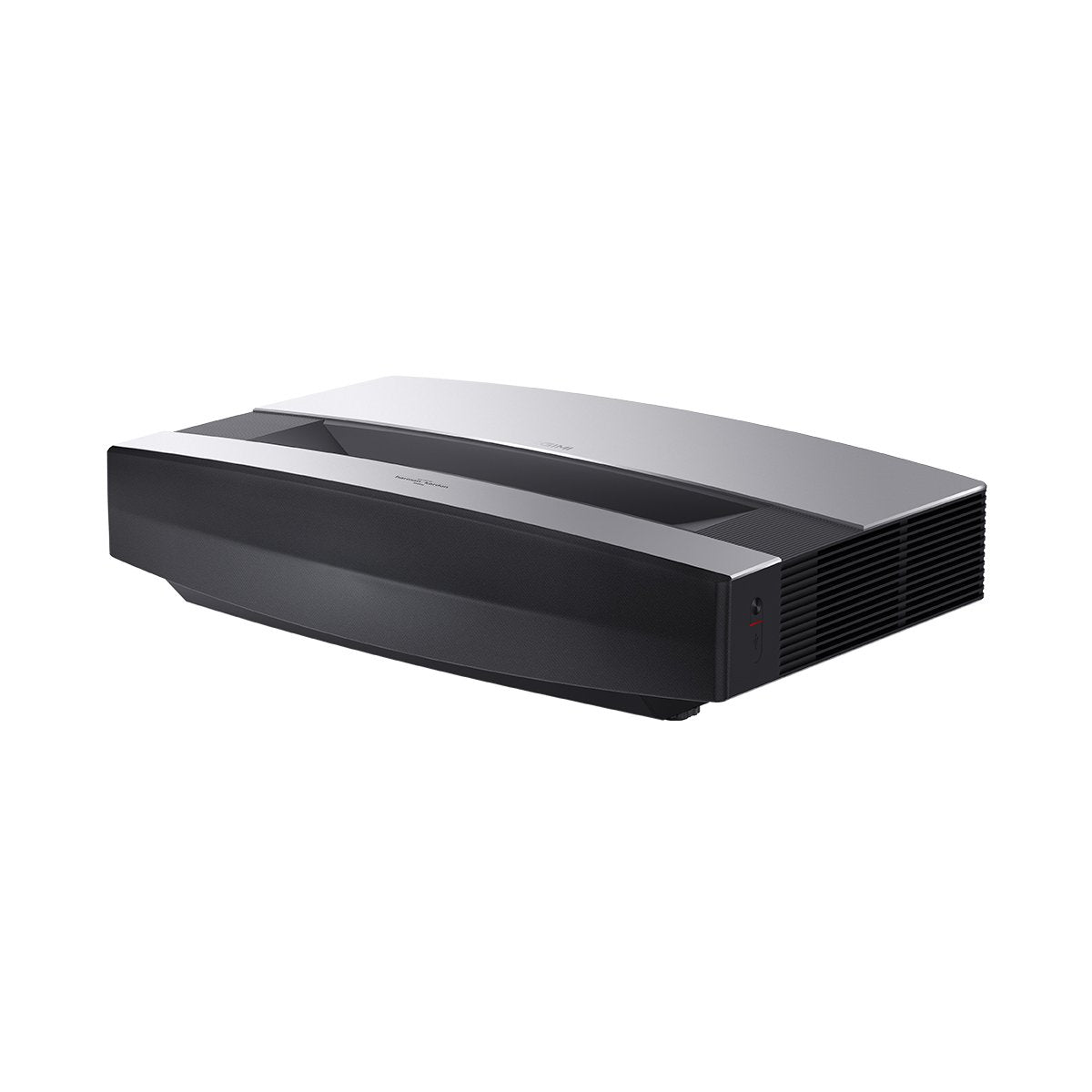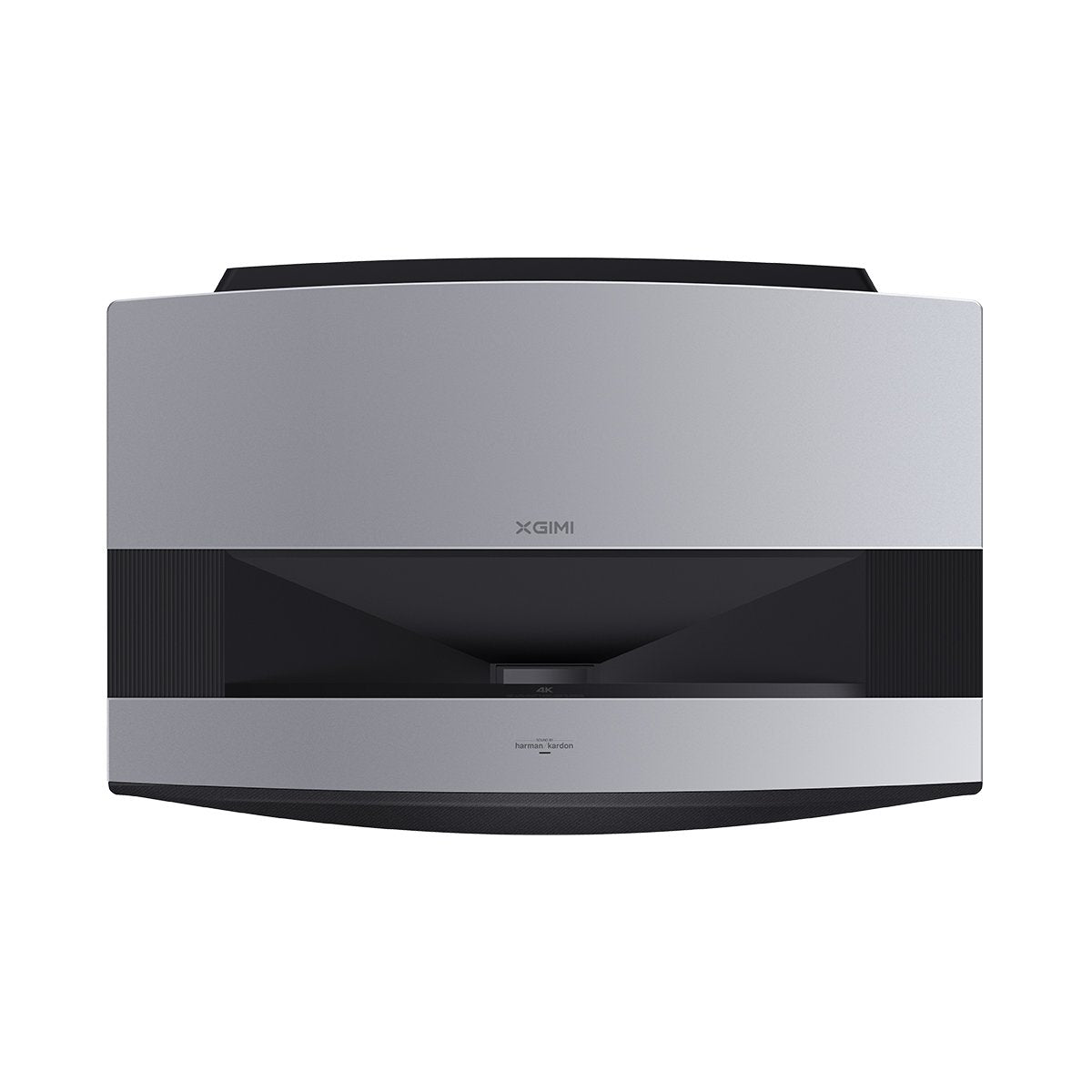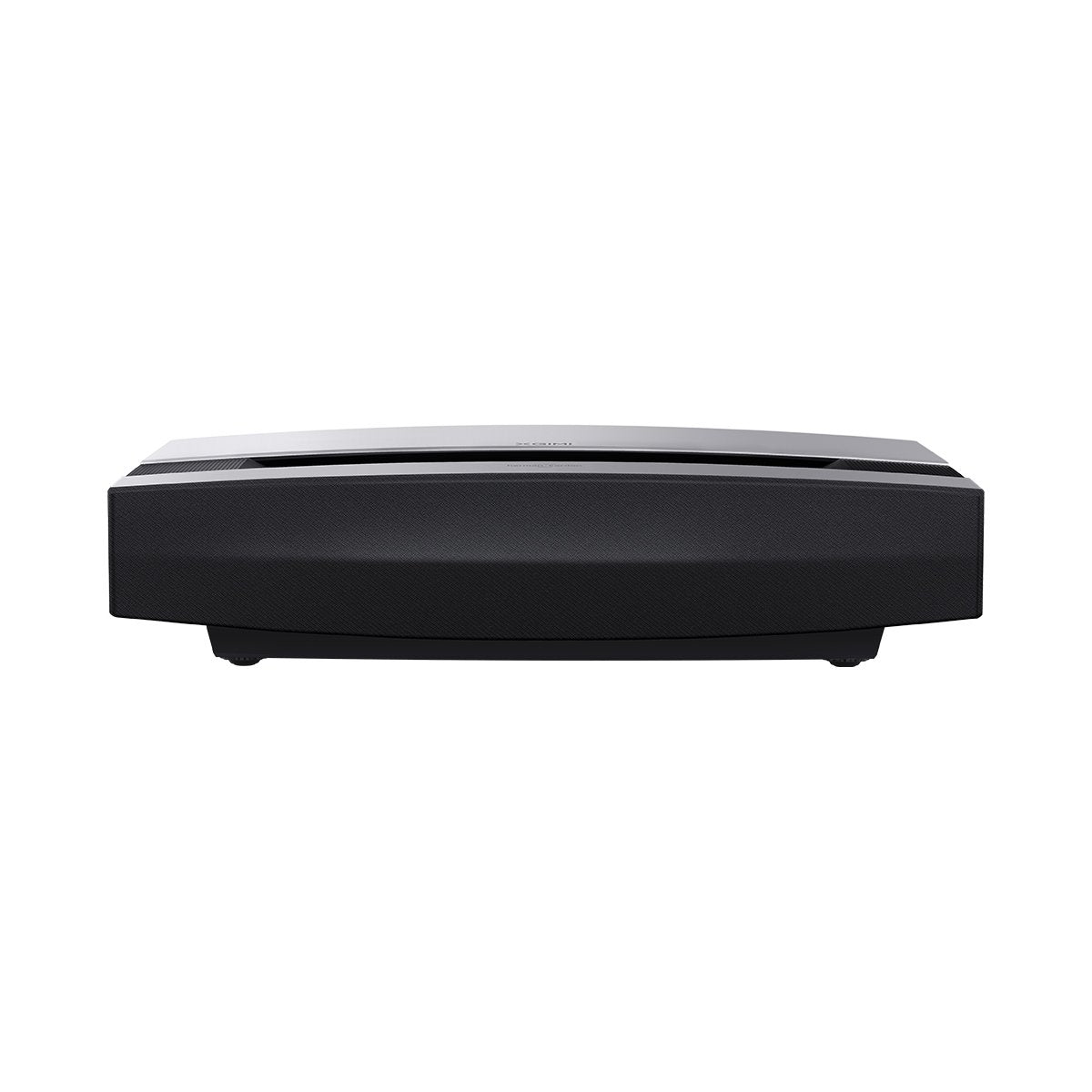 Suitable brightness
Different scenarios have varying light exposure conditions. There may be less interference from ambient light at night than in the day. Also, you can have absolute light control in some venues like your living room, but not when you're having a movie night in your backyard, except you do not have neighbors that live close by.
If your projector's lumens are not enough to maintain an excellent display even with bright lights on, it is advisable to turn off the lights. If the ambient light interference is rather low, adjust the brightness of the projector to reduce eye strain.
The XGIMI AURA is an ultra-short throw projector. With high ANSI lumens of 2400, you can use the XGIMI AURA in home theater projector setups with medium to high ambient light. Another XGIMI projector, Halo+ is a portable projector with 800 ANSI lumens. If you use a projector like Halo+, you can use it at night when you're out camping, or in other settings where interference from ambient light is limited.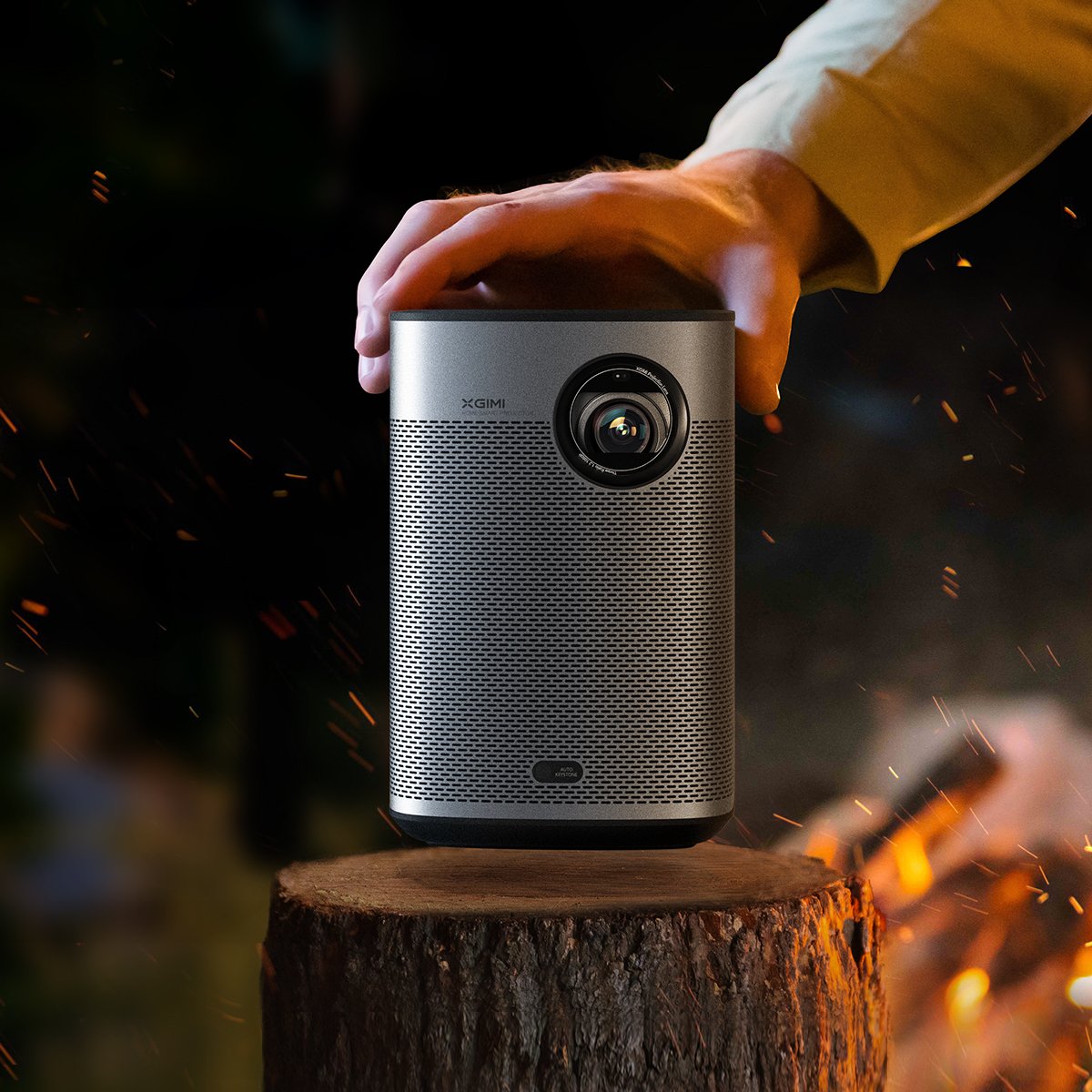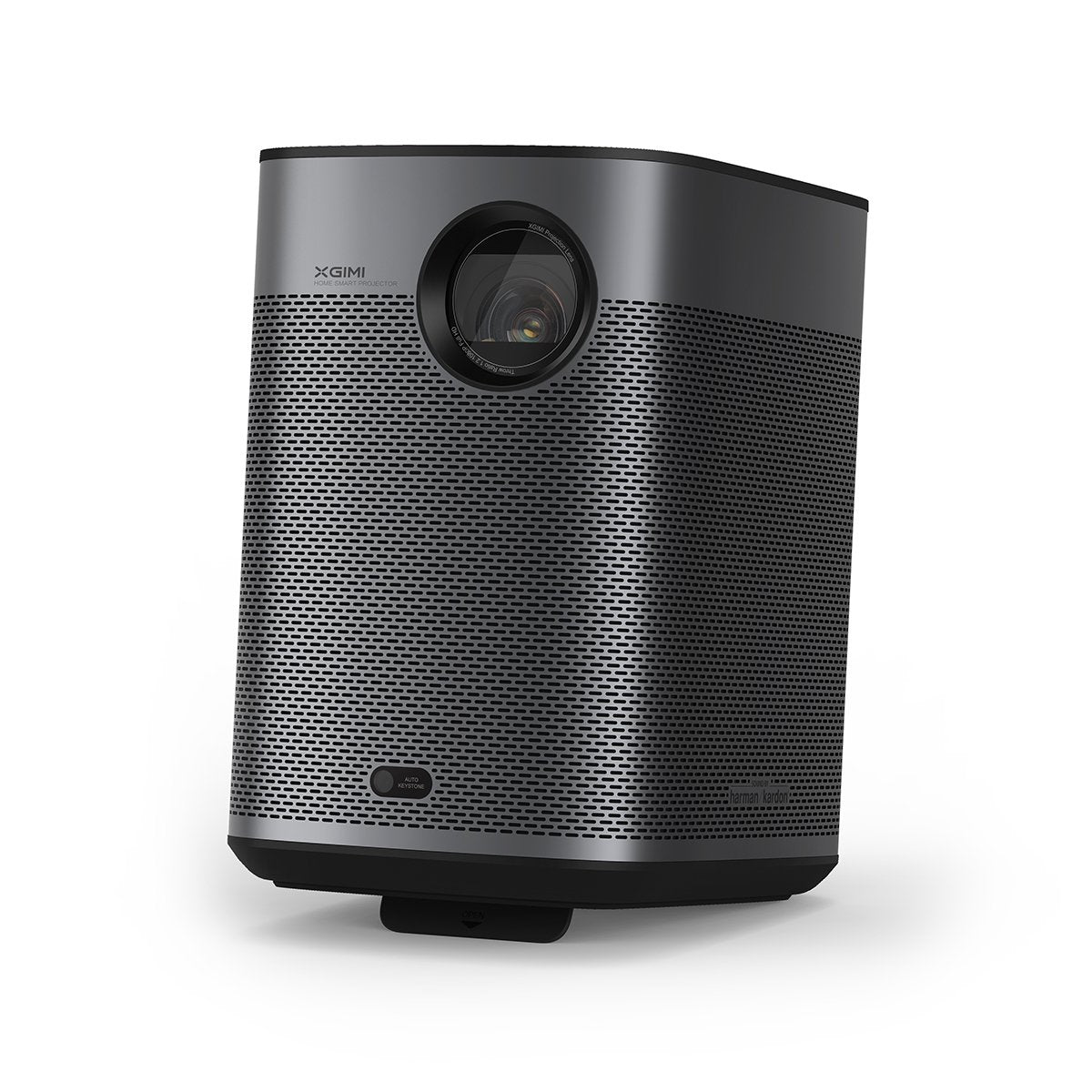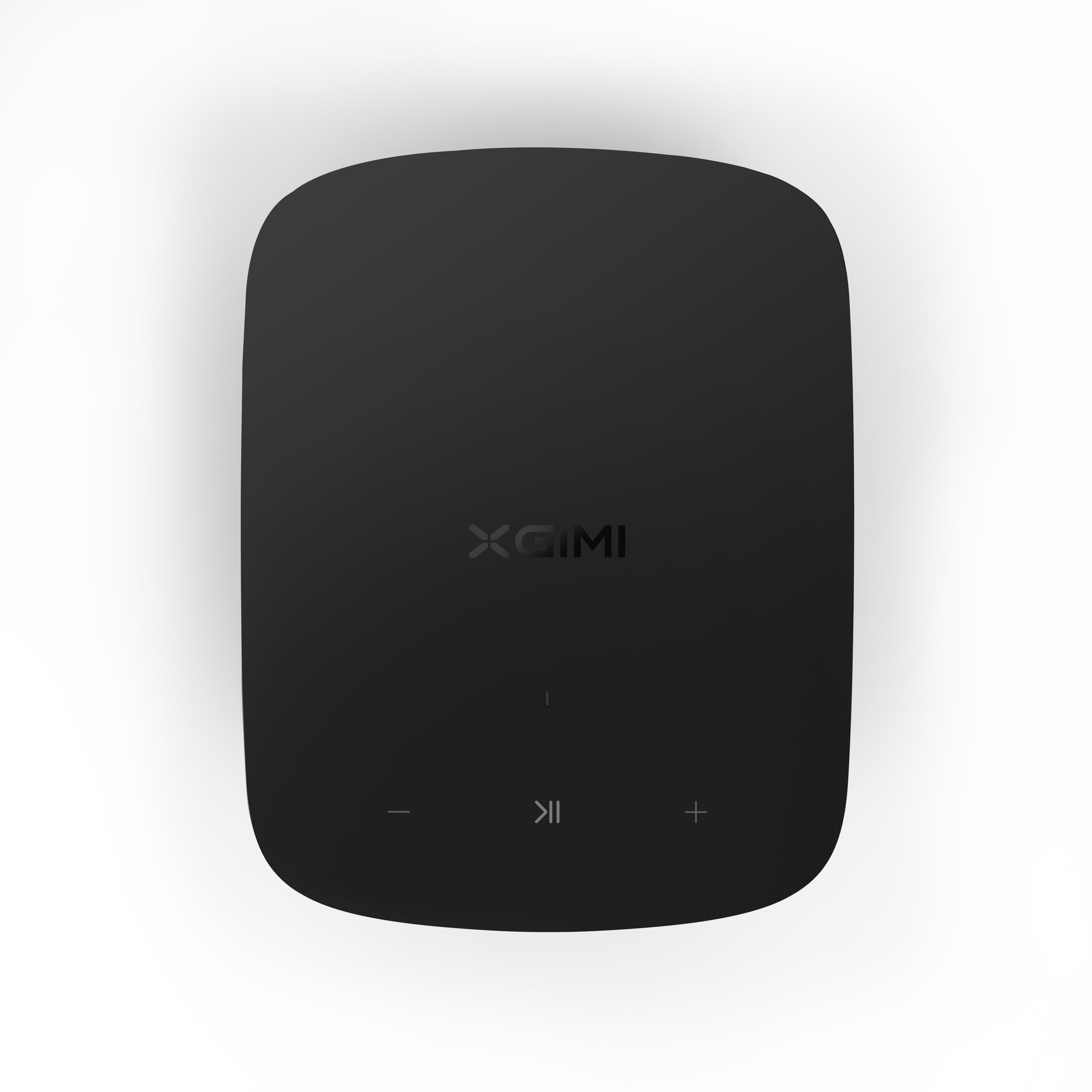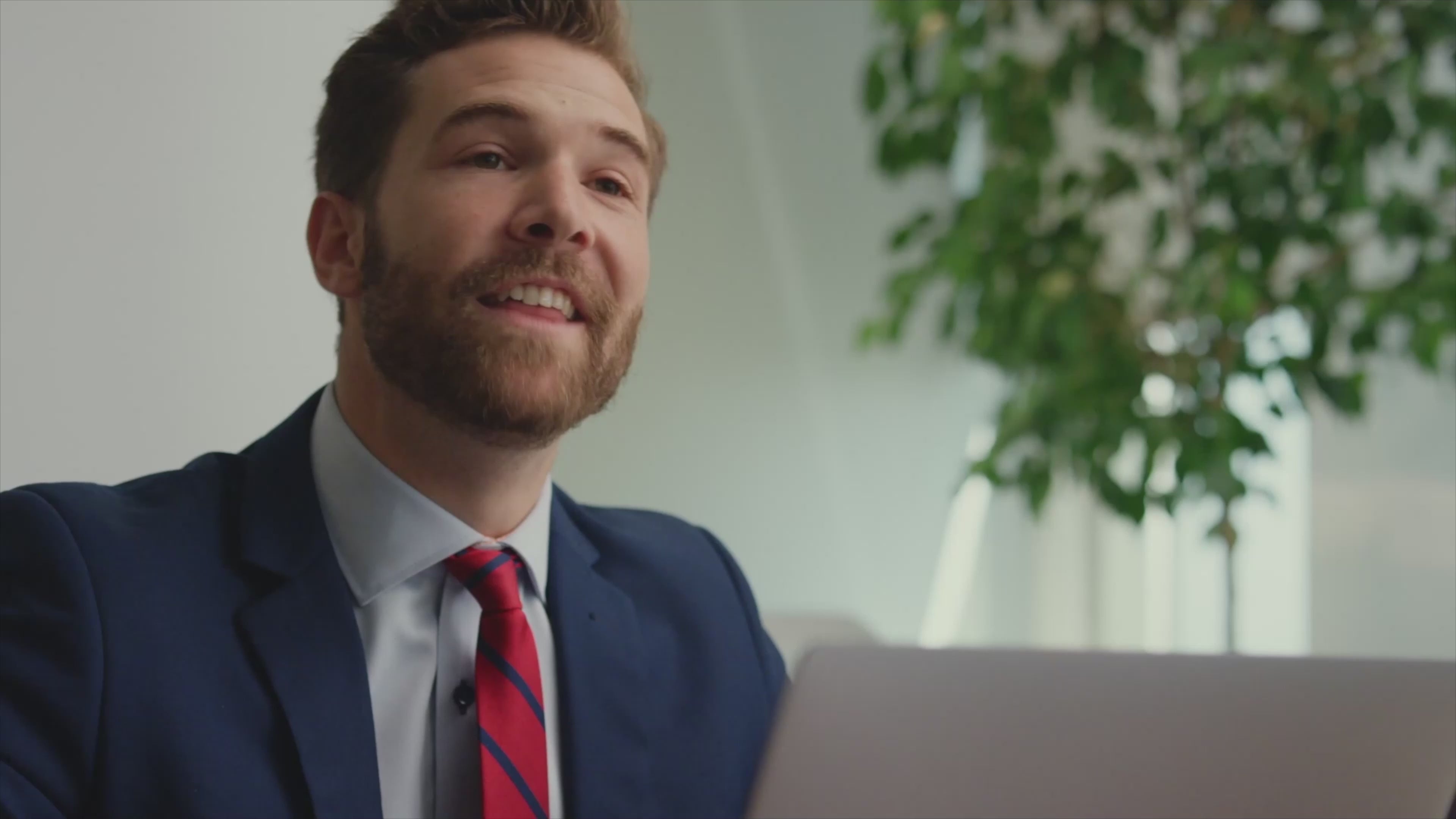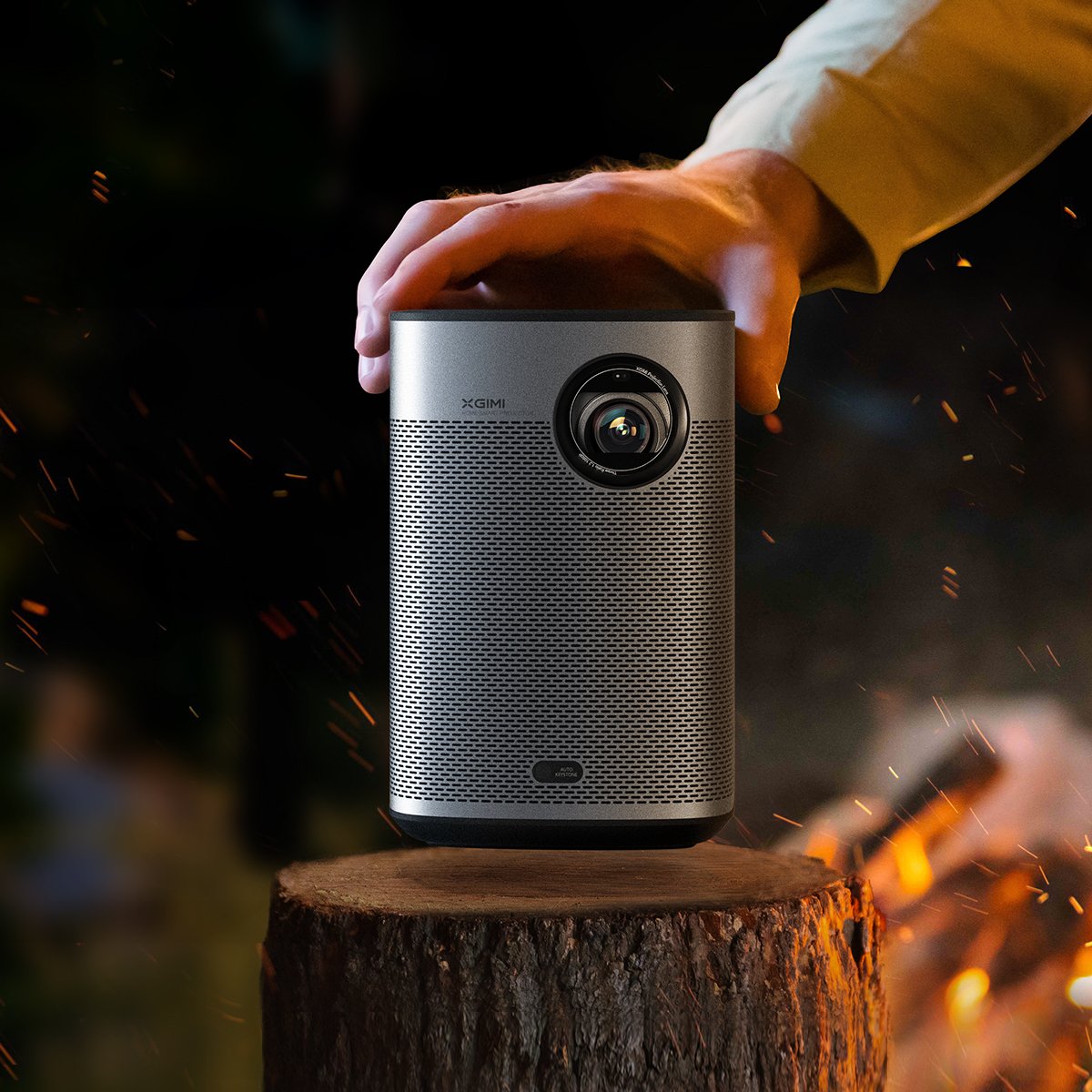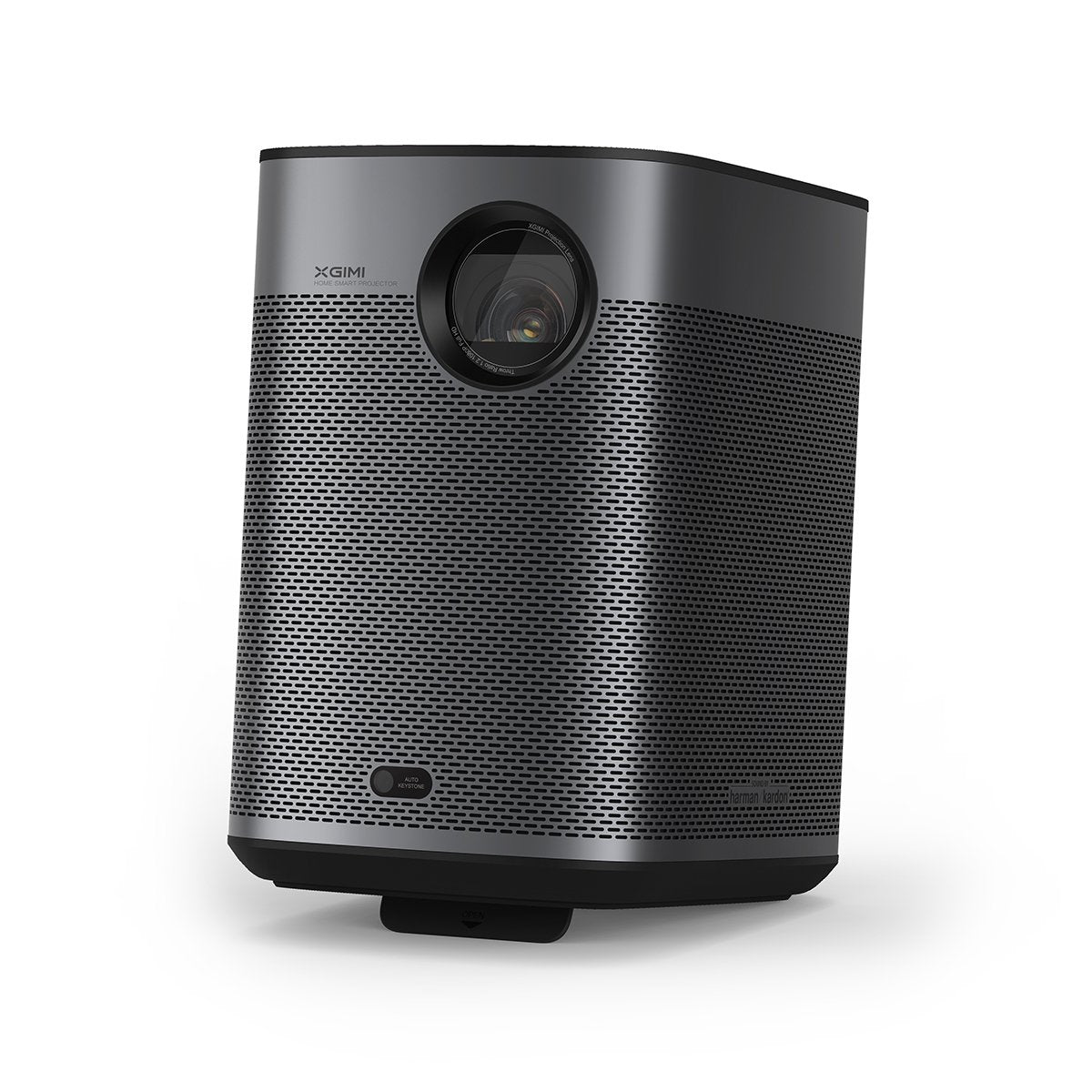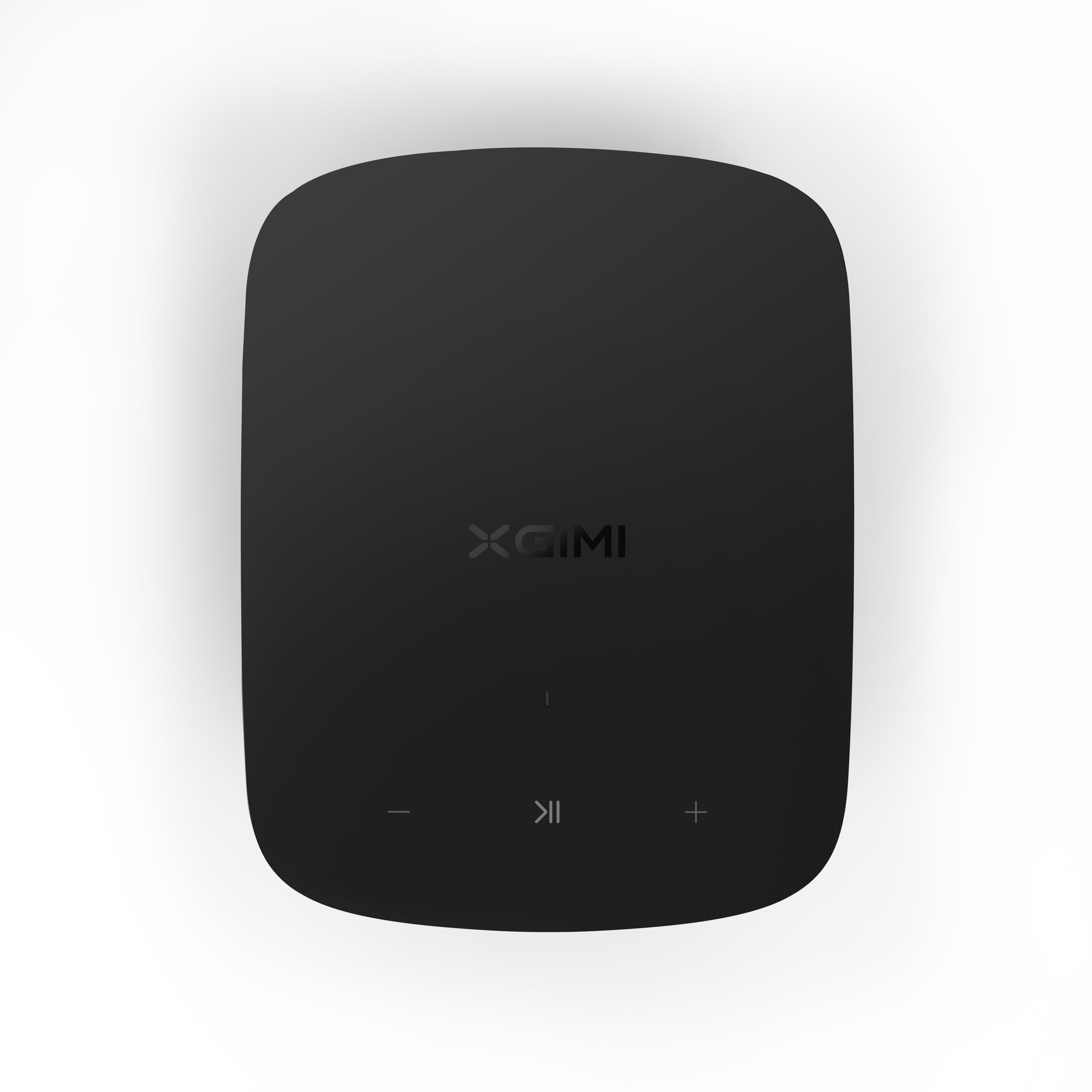 Easy projector setup
Projectors today can now save you time on the setup, making it easier with special functions. Auto keystone correction saves you the stress of adjusting the screen manually and auto screen alignment fits the projection to the screen size automatically. Other functions include auto obstacle avoidance and autofocus.
XGIMI's Intelligent Screen Adaption (ISA) technology combines all these special functions to give you a top drawer viewing experience. HORIZON Pro and Halo+ are two XGIMI projectors equipped with the ISA technology. All you need to do is turn the projector on and allow it to get ready on its own.
Other elements that contribute to the quality of the viewing experience include comfortable seating— large, soft seats with backrests. You can also add refreshments like drinks and popcorn to spice up the occasion.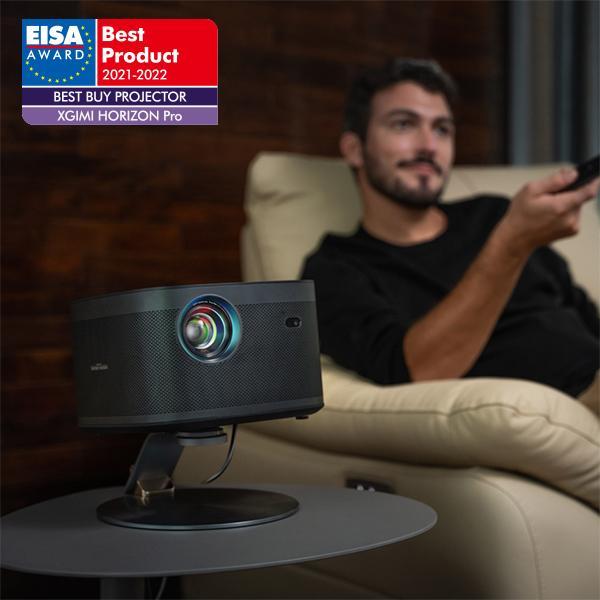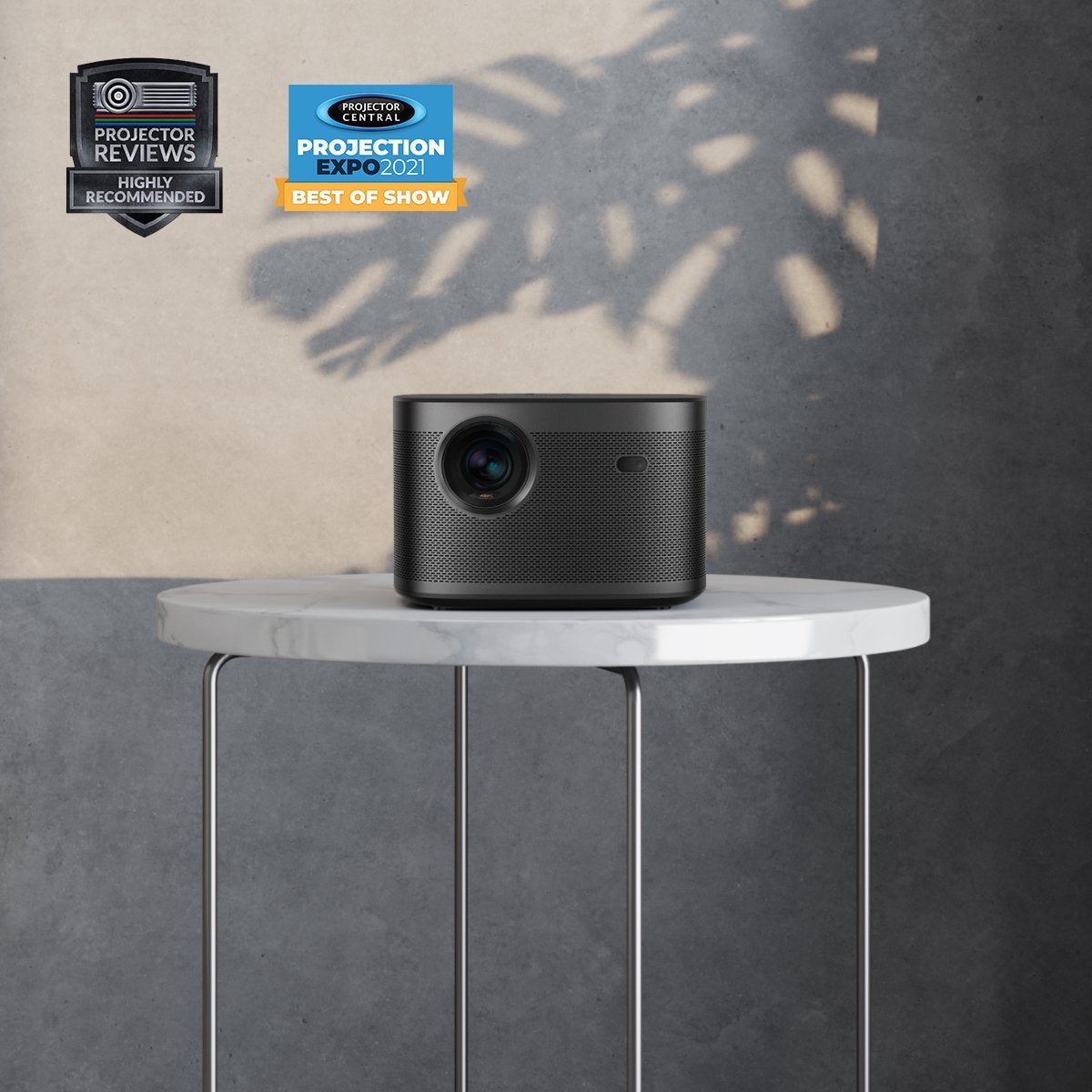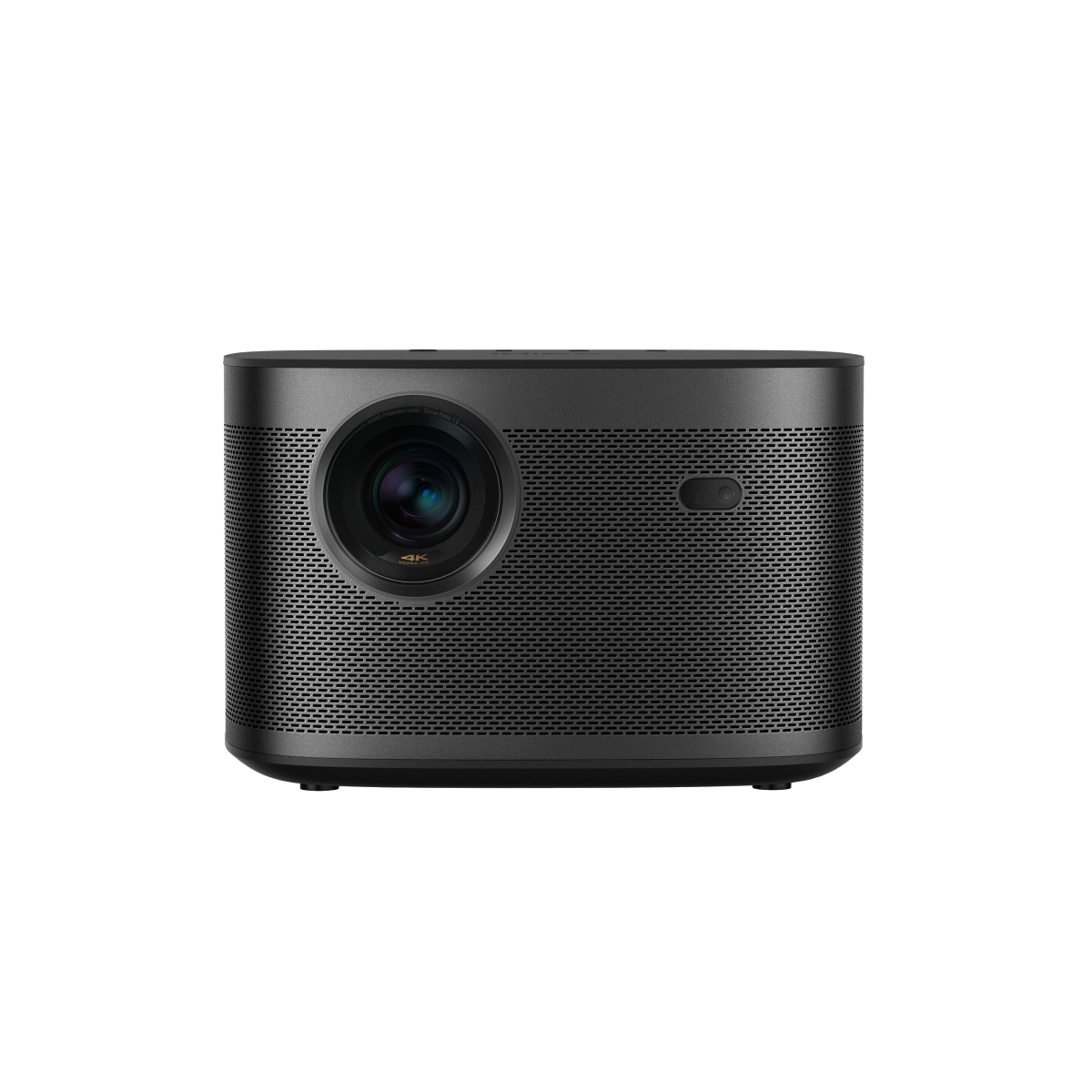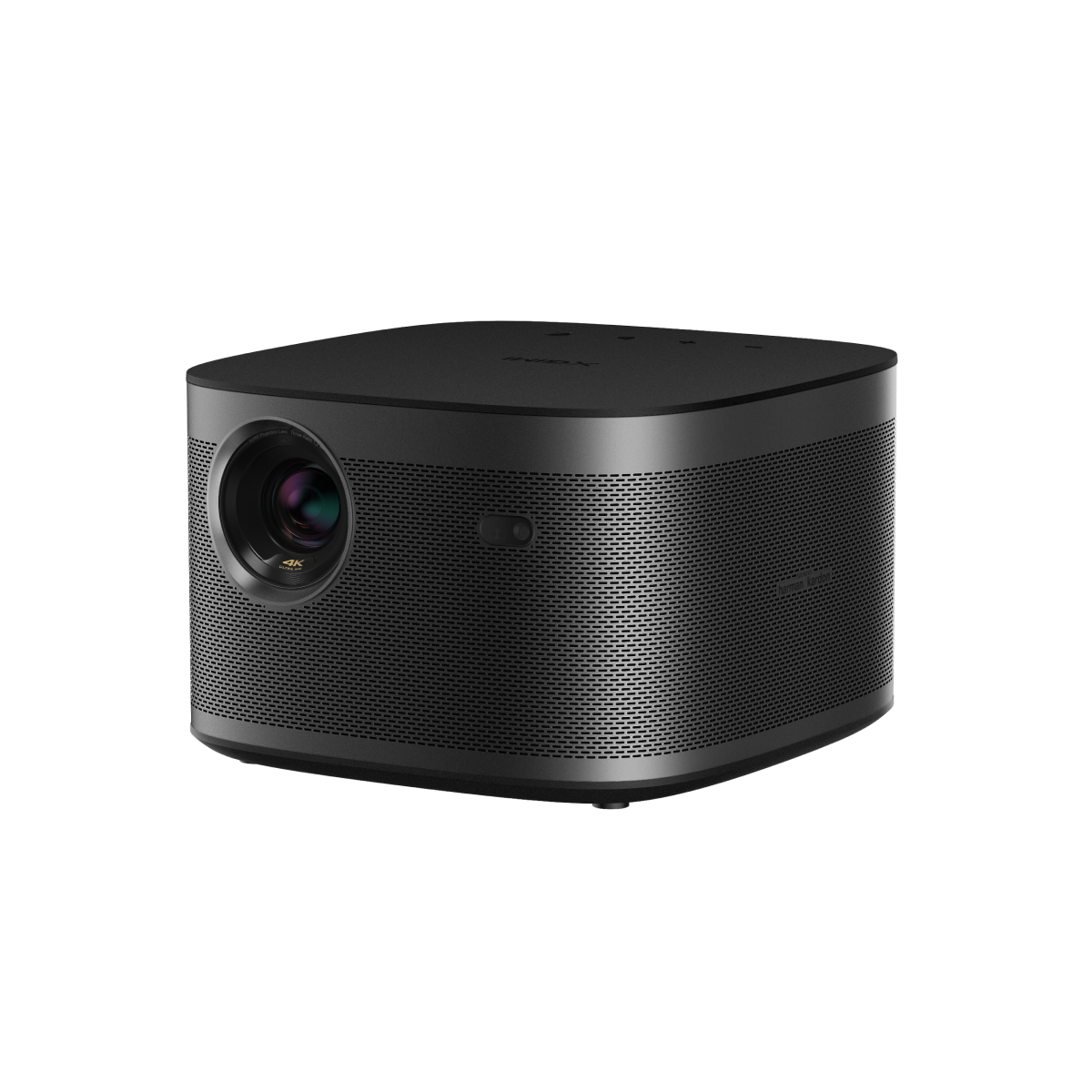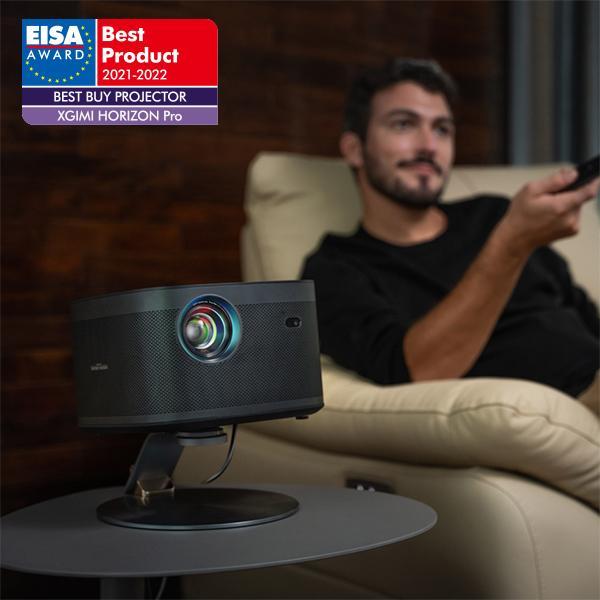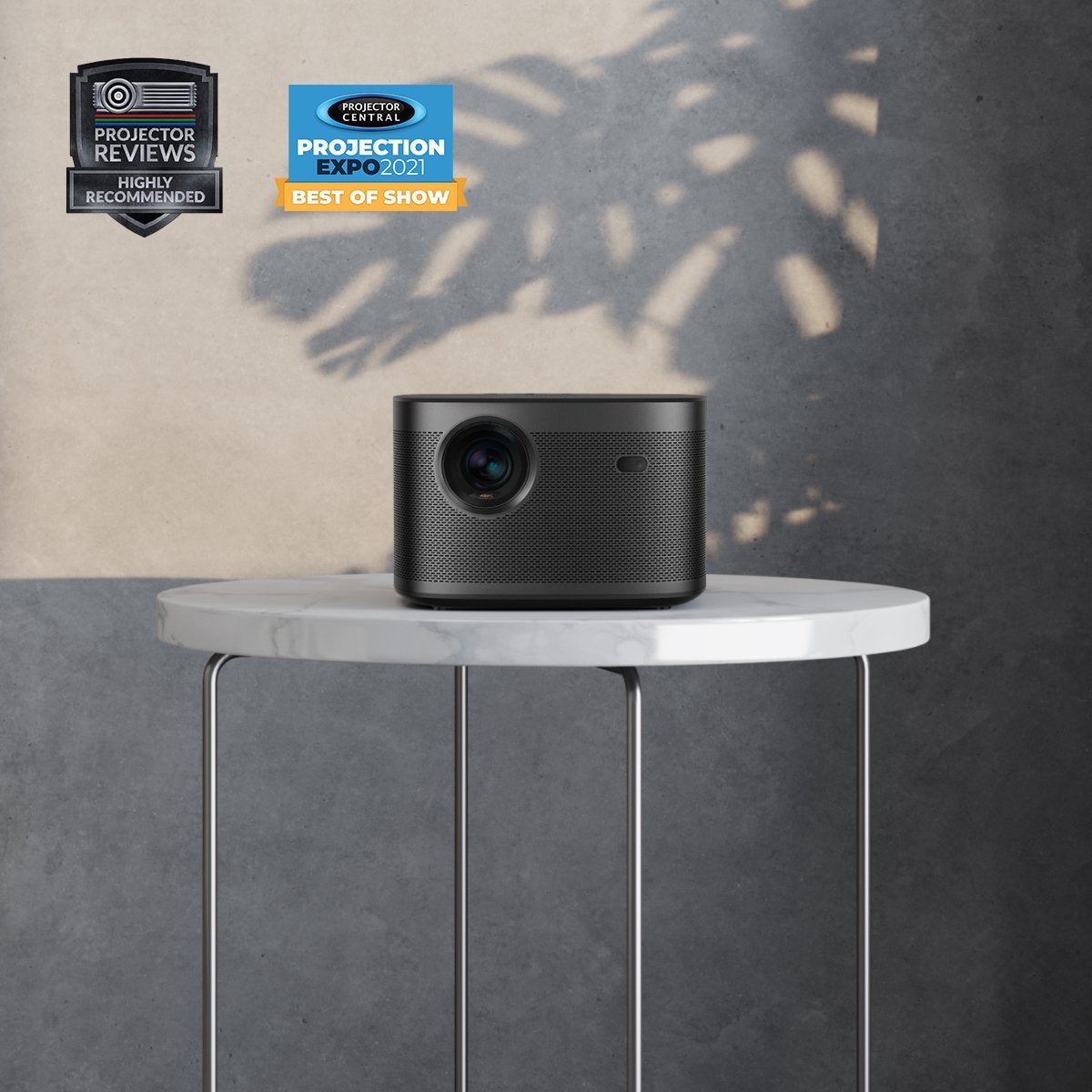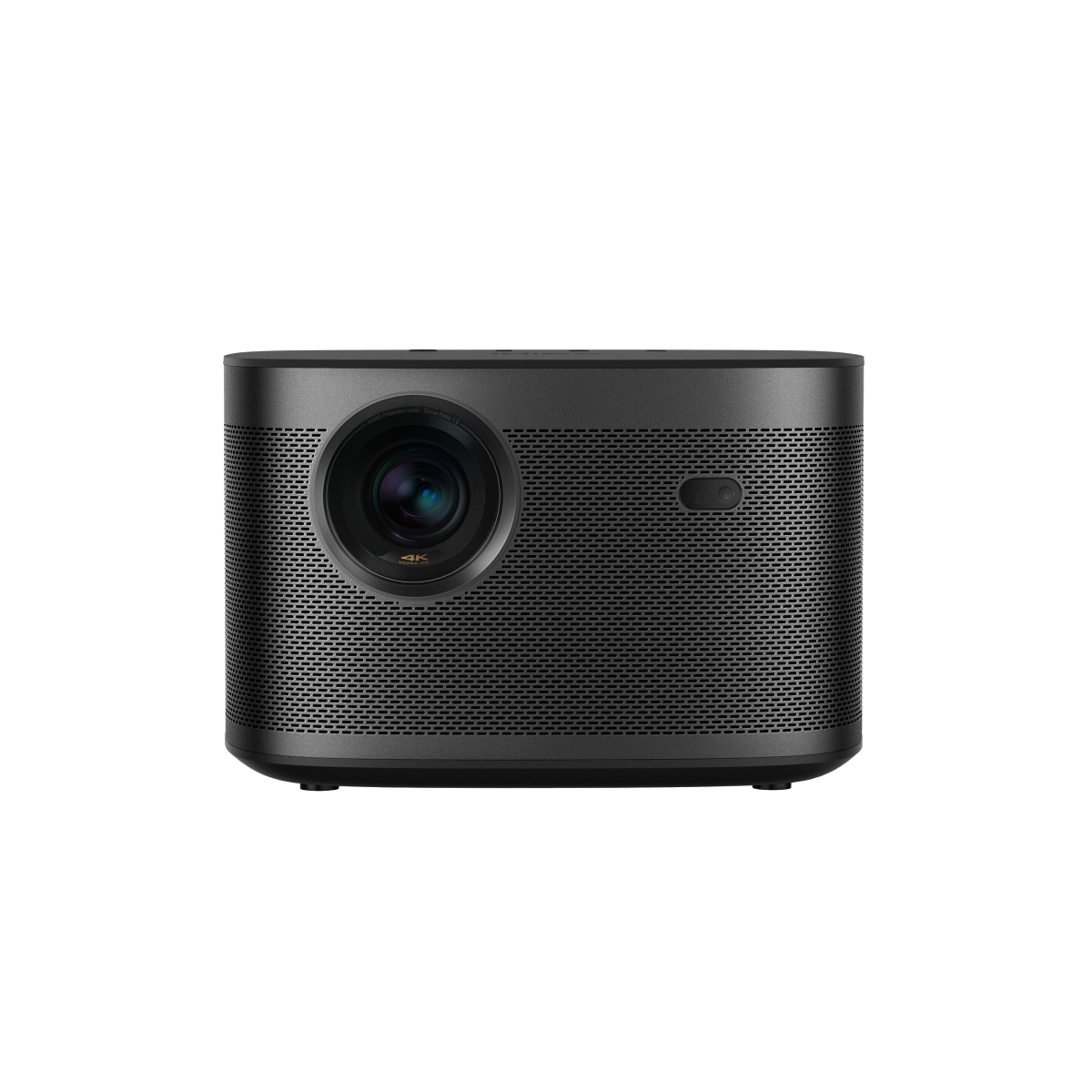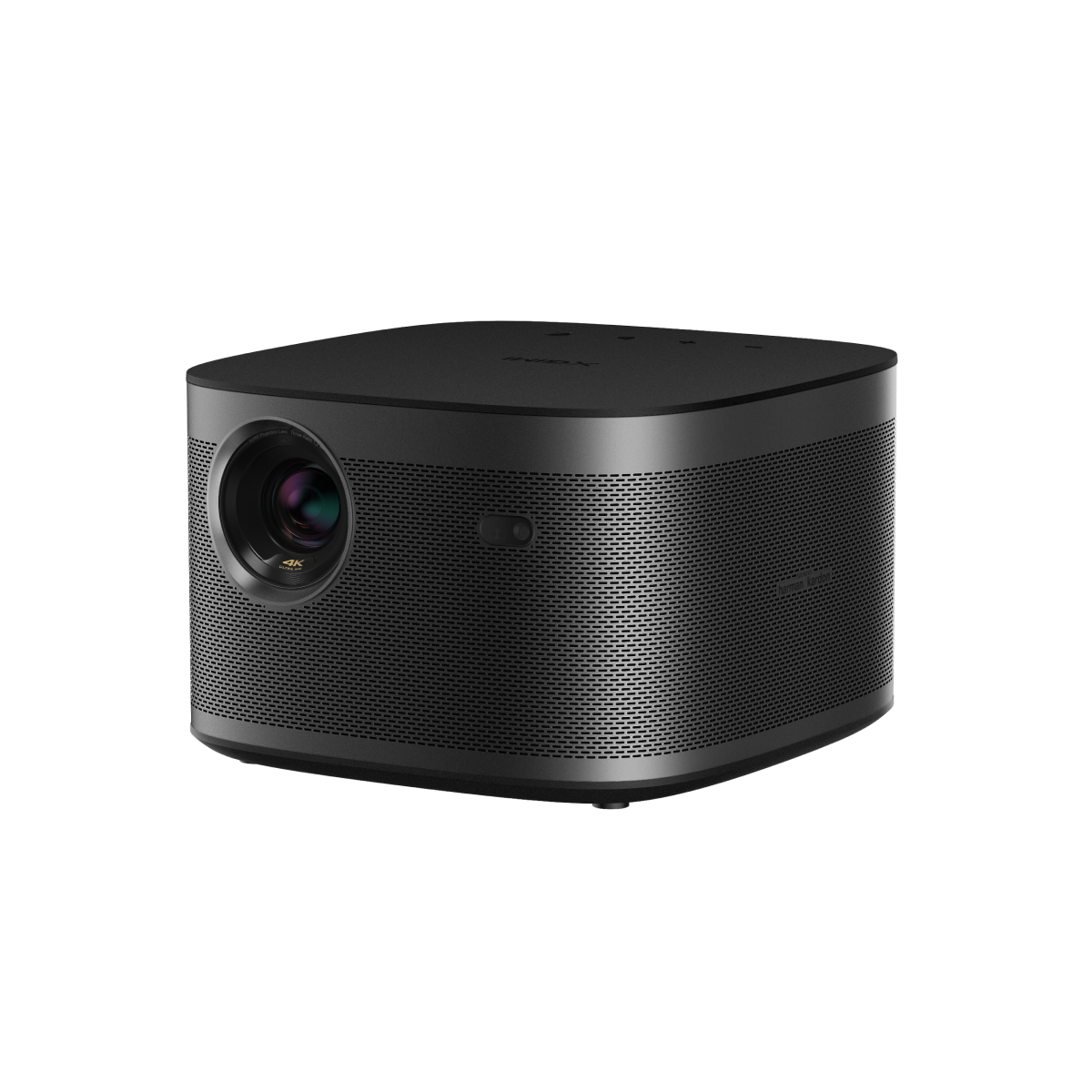 Innovative Technology
Today's projectors are fitted with innovations that aim to improve consumers' viewing experience. One such example is the MEMC frame interpolation technology that delivers a super low latency with minimal image blur. XGIMI projectors are fitted with the 60Hz motion compensation technology that keeps the image sharp and clear, no matter the content.
Other features that enhance the viewing experience are HDR 10 & HLG. Whether in dark or bright conditions, you can enjoy up to 10-bit color depth, which gives you a more colorful and realistic display. The X-VUE 2.0 image engine is XGIMI's unique technology that delivers crisp and crystal clear pictures, with purer and highly realistic colors that keep you immersed in the displayed content, and help you appreciate your content even more.
Conclusion
The quality of your viewing experience is influenced by two major factors— the projector screen size and the viewing distance. The screen size can make viewing less appealing if it is less than ideal, leading to an increase in eye strain, blurry display, and overall dissatisfaction. Also, if you sit too close to the screen or too far away, you will most likely need to strain your eyes to view the entire screen or be too far away to enjoy the action.
Hence, getting the right screen size for the occasion, and sitting at an ideal distance from the screen is paramount to getting an excellent viewing experience. Other projecting surfaces like walls, window blinds, or a sheet can give you an amazing viewing experience, in ideal circumstances.
In addition, excellent sound quality, suitable brightness, innovative projector features, quick setup time, comfortable seating arrangements and furniture, plus refreshments all add to the quality of the viewing experience, giving you value for your money. XGIMI projectors are recommended for an amazing viewing experience in varying scenarios. For sound,
XGIMI projectors have built-in Harman Kardon speakers which produce outstanding sound quality. The XGIMI AURA is an ultra-short throw projector that can deliver an excellent display in scenarios with medium to high ambient light, equipped with MEMC technology and the X-VUE 2.0 image engine. XGIMI HORIZON Pro and XGIMI Halo+ are also equipped with the X-VUE 2.0 image engine, MEMC, and ISA technology that can single-handedly enhance your viewing experience.
You may be interested in: how to set up a home theater.
Get £10 off Your Next Purchase
Join the XGIMI Community Today!