How Smart Projectors Can Make Parties More Fun For Adults
By XGIMI Tech - 2022-03
Introduction
Parties help adults relax and take some time off from work, kids, and responsibilities. They also present great opportunities for fun ideas with friends and family. Common party themes that leave a remarkable impression include wine and cheese parties, slumber parties, pool parties, game nights, etc.
One party activity that promises fun is a TV/Retro movie night. On a typical retro movie night, you watch your favorite movies or TV shows with loved ones. Smart projectors make retro movie nights in parties easy to set up, and they can deliver an enjoyable viewing experience with powerful features. This article will explore party activity suggestions, take a look at how smart projectors can create memorable retro movie nights and XGIMI smart projector recommendations for indoor and outdoor movie night setups.
7 Fun Party Activities For Adults
Here are some fun suggestions on party activities for adults to add some spice to the party and leave a lasting impression on the guests:
Adult Slumber Party:

Kids' slumber parties can be modified to the adult version, which is fun. During slumber parties, you get to spend the night with friends, drink wine, or play various games. Some slumber party activities are pillowcase decorating, camping out, best friends forever, Hollywood night, truth or dare, scavenger hunt, and lots more.

Wine And Cheese Pairing Party:

People throw wine and cheese parties during the holidays and even at any time of the year. These parties have no set rules and need little effort to put together. Some of the best wines used are Zinfandel, Sauvignon Blanc, and other Teneral Cellars RBG Collection. Wine and cheese parties are a perfect combo for fun activities.

Game Night:

Party games are euphoric activities you do not want to miss out on, and they leave a remarkable impression long after they have ended. Games allow adults to communicate and express their feelings and exercise their brainpower. A few include: Murder Mystery, Great Minds Think Alike, Two Truths and a Lie, and lots more.

90's Costume-Themed Party:

Outfits like baggy jeans, T-shirts with bands, jean jackets, and crop-tops were famous in the 90s and have found their way back. If you have friends and relatives who you shared those moments with in the 90's, this activity is definitely for you.

Reality TV/Retro Movie Night:

Another fun party activity idea involves enjoying your favorite retro movies with loved ones or friends. Going back in time can be awesome, especially when you spice it up with a big screen. Smart projectors are perfect for both indoor and outdoor retro movie nights. They come with powerful display features, built-in speakers, built-in batteries for portable projectors, impressive throw distance, Wi-Fi, Android TV, etc. With these features, smart projectors can deliver an immersive viewing experience which make retro movie nights easy to set up, and more memorable. You may like these movies.

Pool Party:

There is no better way to escape the summer heat than hosting a swimming party. Guests can entertain themselves for hours in the pool and play pool games like pool balloons, pastel pool parties, fruit straws, etc.

Poker Night:

Playing poker with friends and relatives is purely fun. As a rule of thumb, if most of your loved ones are at least poker savvy, a poker party would be adequate for you.
Having an Unforgettable Movie Night With A Smart Projector
With a smart projector, you are fully covered throughout your indoor and outdoor reality shows. Portable, lightweight smart projectors like XGIMI Elfin, XGIMI HORIZON Pro, XGIMI Halo+, and XGIMI MoGo Pro+ can give you a perfect viewing experience both indoors and outdoors.
Choosing The Best Smart Projector For A Great TV/Retro Movie Night
Many items are needed to have a smooth and memorable movie night. Popcorn poppers, family Onesies, canned drinks, snack boards, and a viewing lounge are undoubtedly important. Yet, for a genuinely special retro movie night, here is a list of the items you will need:
Smart Projector:

This device lets you convert any white wall into a vast projection screen by setting it up at a specified viewing angle on a table or an elevated platform.

Projector Screen:

Projector screen comes with many variants and specifications. It depends on what and where you want to use them. So also, for outdoor viewing, projector screens require lower resolutions, while those indoors require higher resolutions for optimal quality.

External Sound System:

Smart projectors come with an internal and external sound system. They have built-in speakers and support audio outputting to external speakers via a connection port or wirelessly through Bluetooth. Some smart projectors have excellent built-in speakers that provide excellent sound quality, helping users save money on external sound systems.
Product Recommendations
Choosing the right projector that has dominant features is very crucial. For an excellent indoor and outdoor viewing experience, these are the products we recommend.
Indoor
● 4K UHD/2200 ANSI lumens: HORIZON Pro projects in 4K resolution, delivering a luxurious cinematic experience with brighter displays, well-defined colors, and better details on a large screen in the living room with friends and family.
● Android TV™: HORIZON Pro is packed with entertainment as it features an Android TV™ system. With Android TV, users can watch their favorite retro movies and stream content from several apps, over 5000, like HBO Max, HULU, and more!
● ISA Technology: XGIMI's Intelligent Screen Adaptation technology simplifies setup with auto focus (clear and sharp images), obstacle avoidance (realigns the screen to avoid objects in the way), auto keystone correction for angular correction to achieve a rectangular image, and smart screen alignment that gives you a display fit to your screen in seconds.
● MEMC: The motion compensation technology delivers super-low latency for minimal blurs even with fast-paced content like retro action movies.
● HDR10: HORIZON Pro offers high luminance, dynamic range, color space, and bit depth that gives you richer color, darker blacks, and whiter whites, for better color accuracy.
● Harman Kardon sound: Dual Harman Kardon speakers supply the rich, HiFi sound for a true cinematic experience, and even saves you money on external speakers.
● X-VUE 2.0 Image Engine: The Image Engine enlivens the colors, allowing you to enjoy your favorite content in lifelike vivid colors for a great viewing experience overall.
● Multiple Ports: HORIZON Pro has several connectivity options like 2x HDMI for connecting game consoles or laptops, 2x USB for flash drives and hard drives, 1x LAN, 1x audio jack for headphones. Users can project different kinds of content from several sources, which is necessary to preserve variety.
● Chromecast Built-in: You can enjoy mirroring the screens of your smart devices like Android phones or iPhones to the projector screen with Chromecast built-in via Bluetooth, giving users even more content options.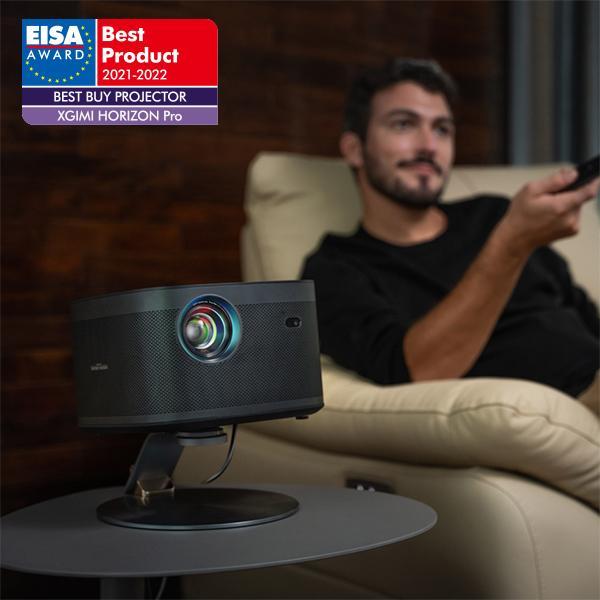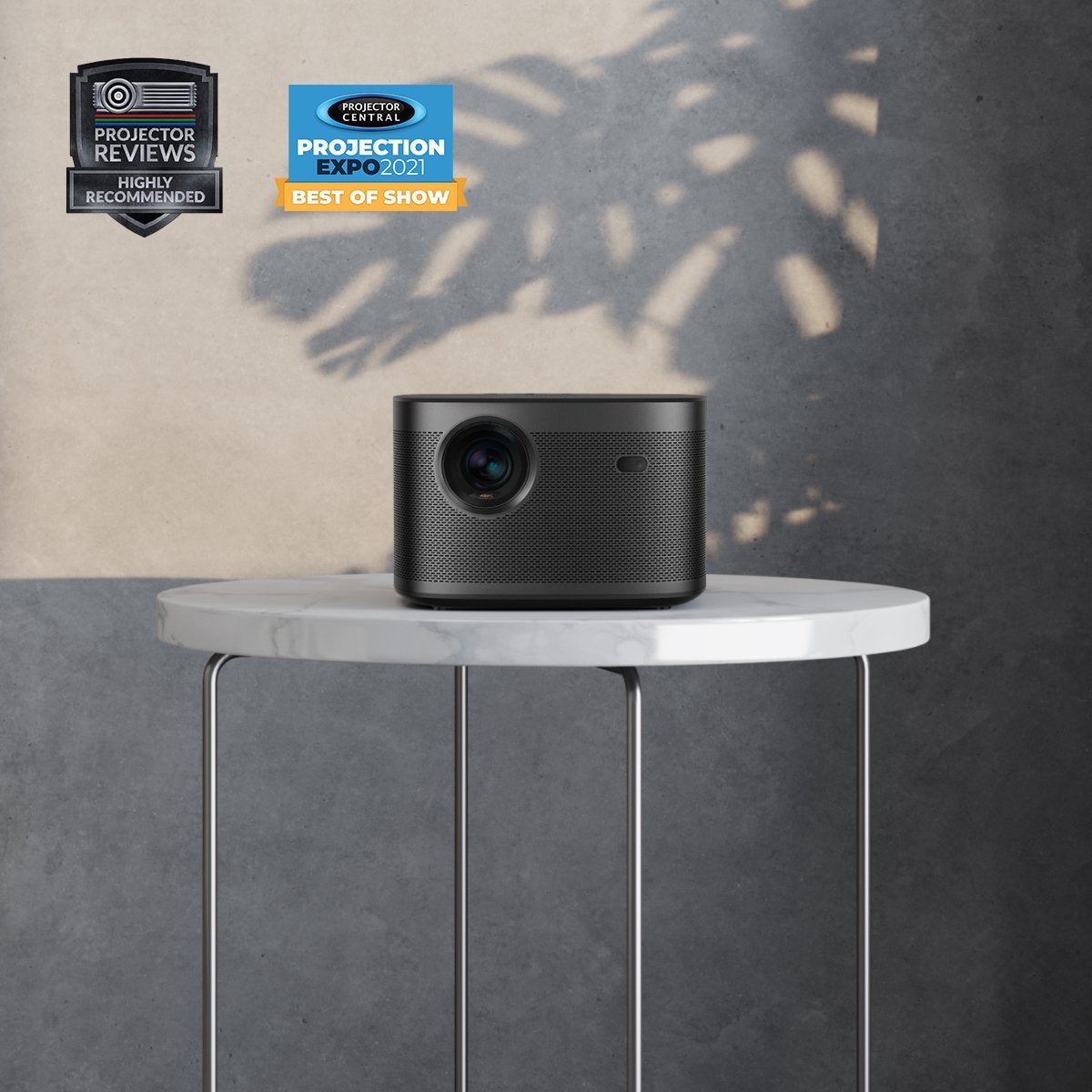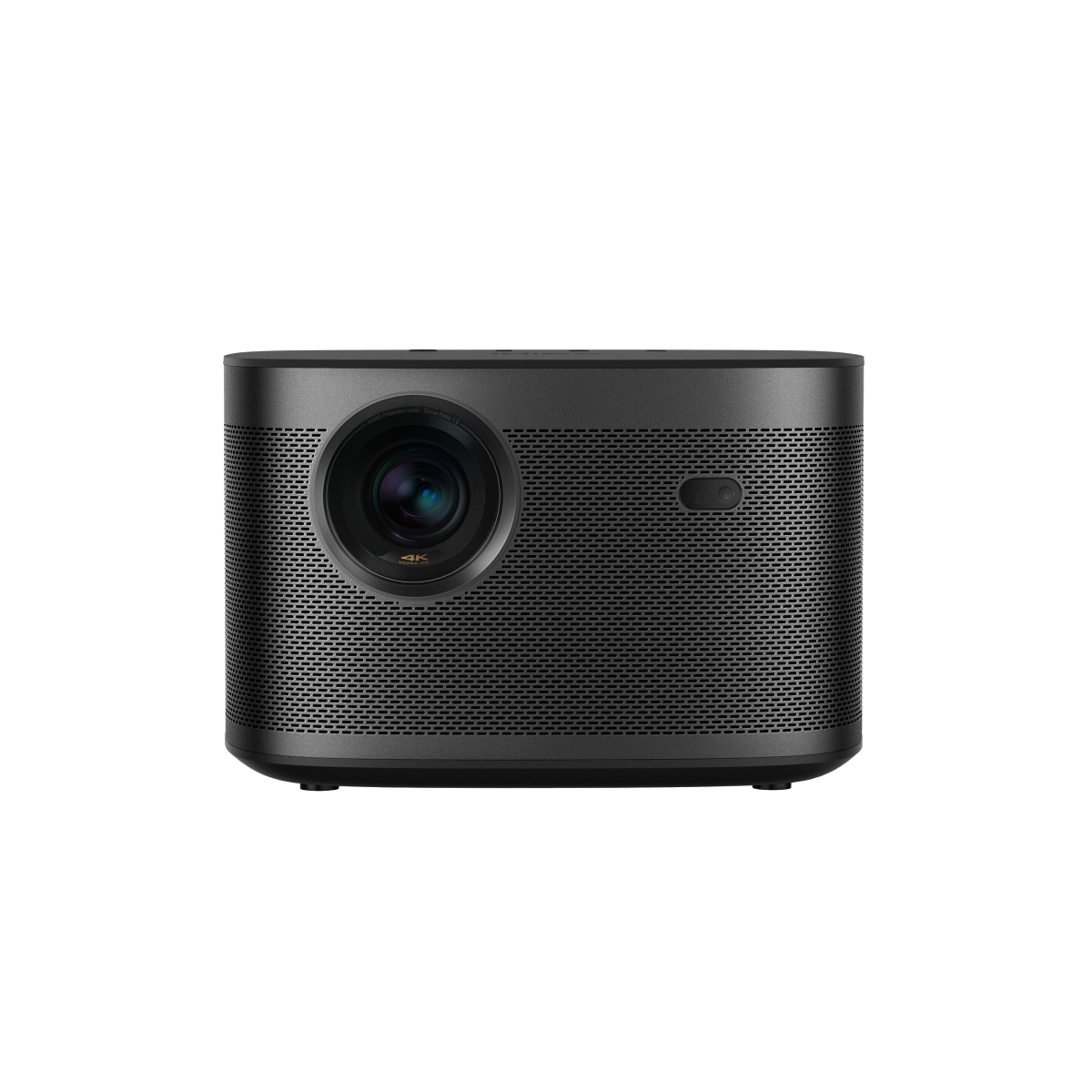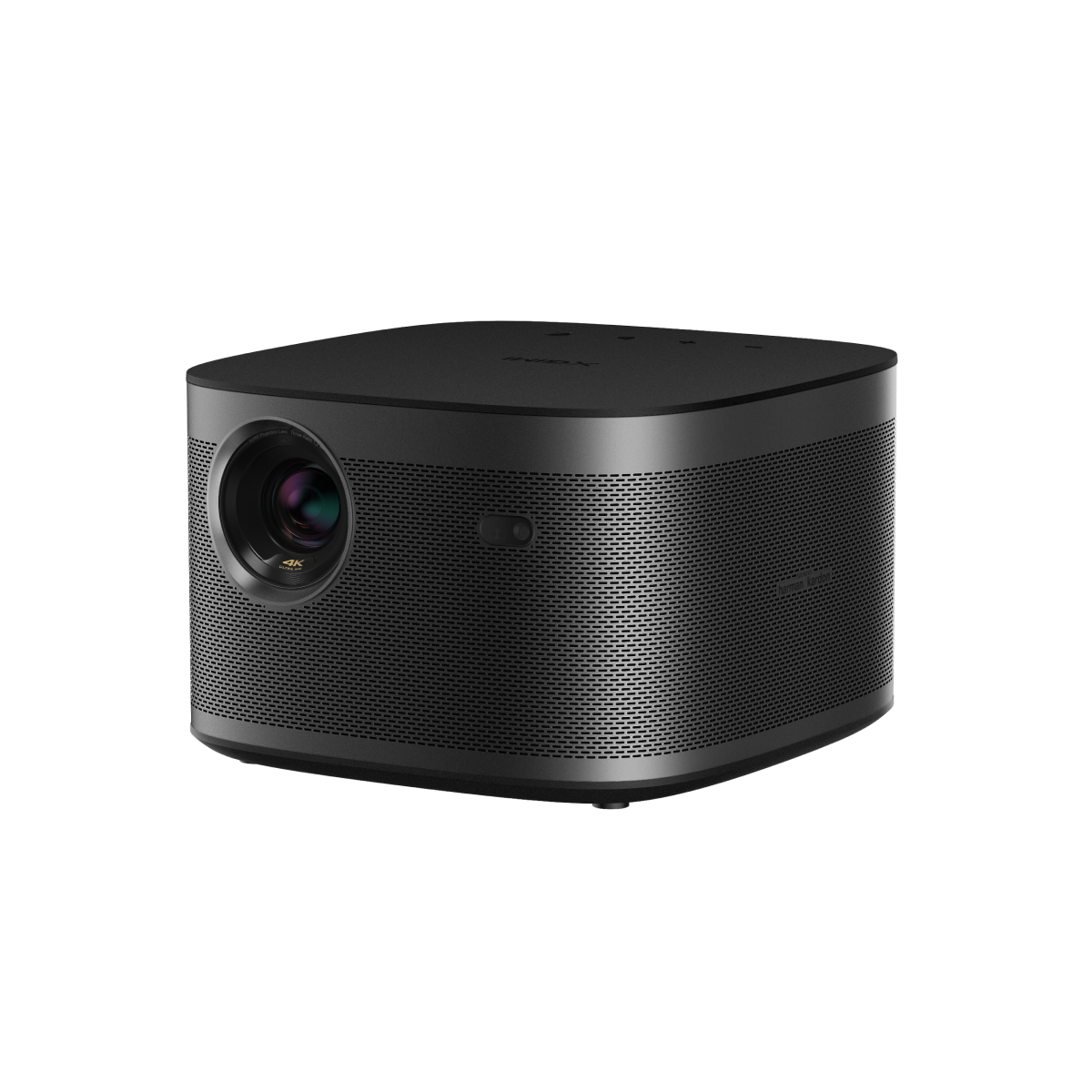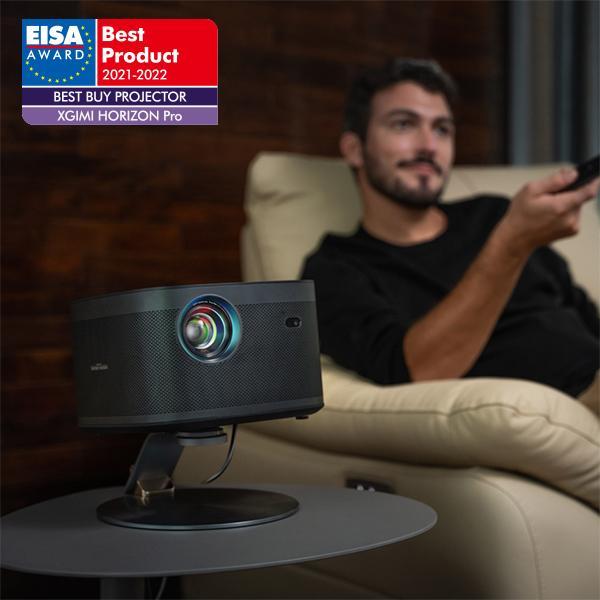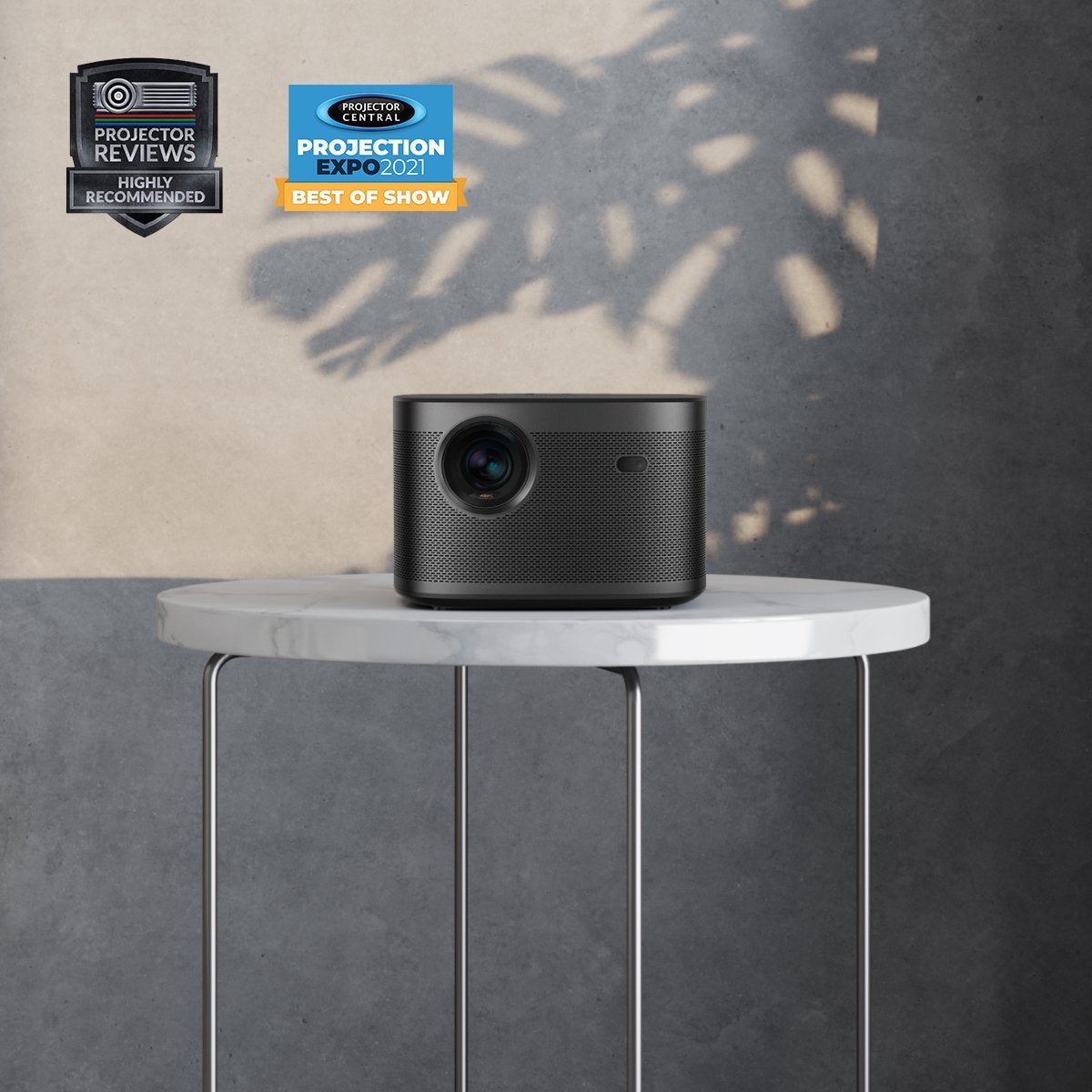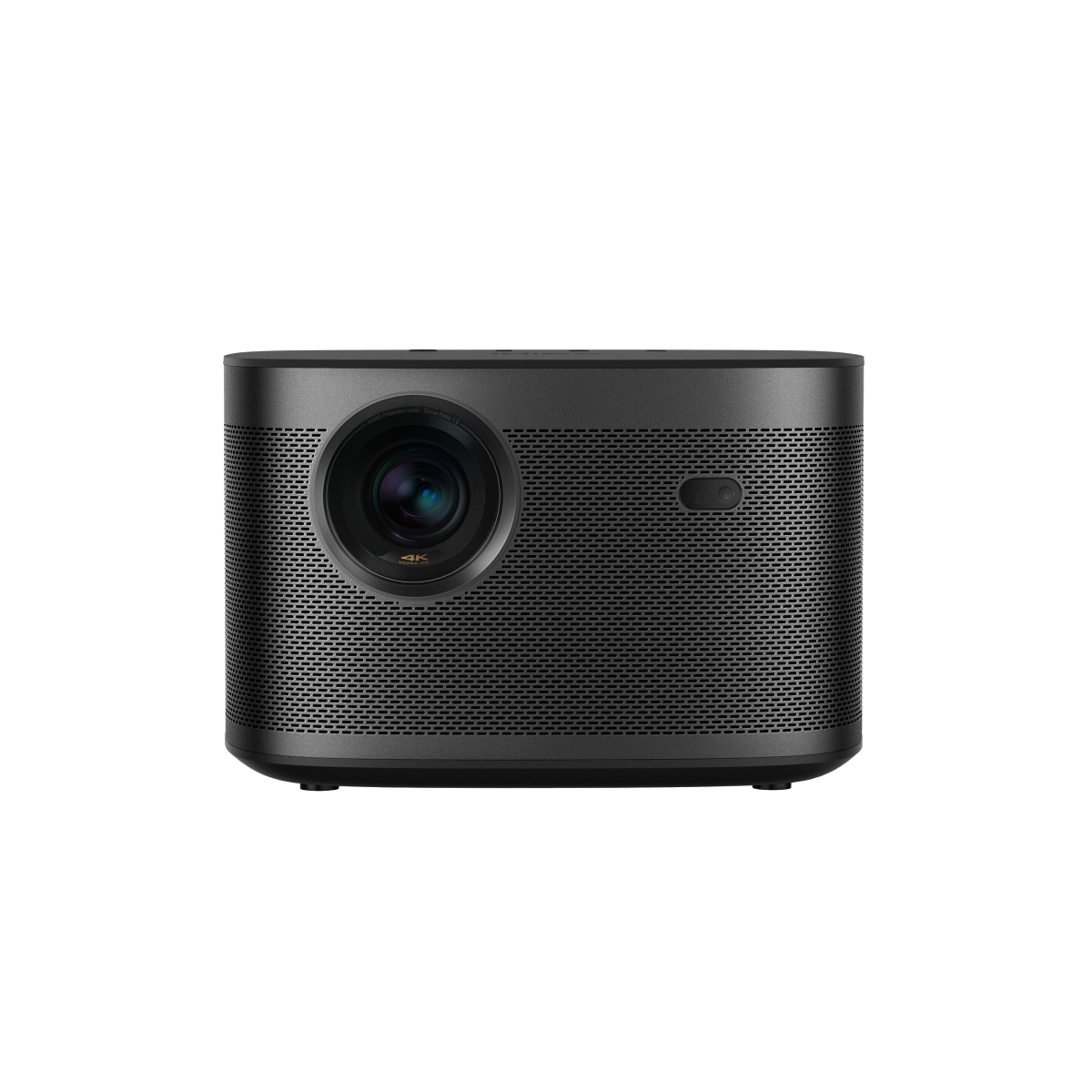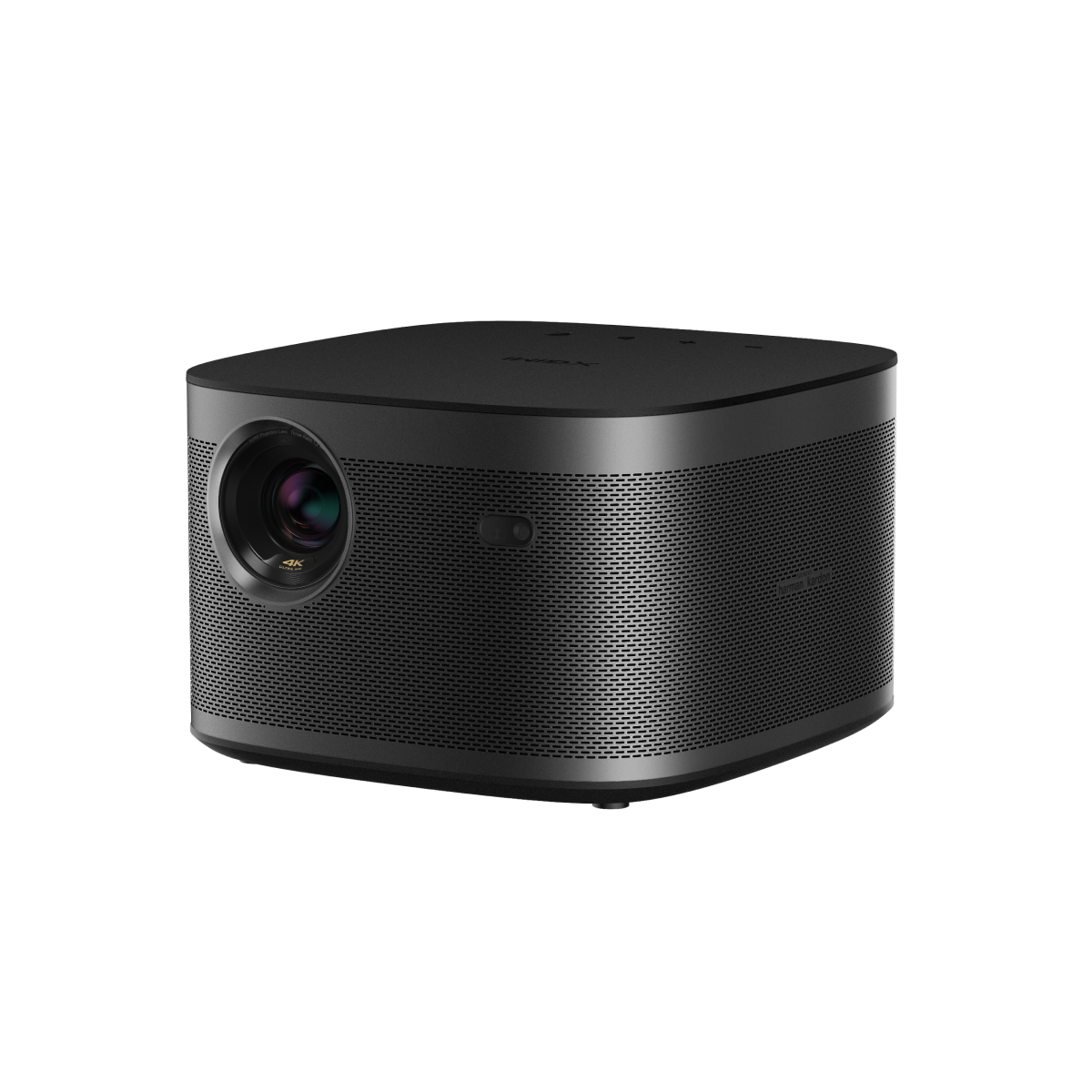 XGIMI Elfin

(1080p Home Projector)
● Thin and lightweight design: Elfin is sleek, shaped just like a small book, and weighs about two pounds, which makes it easy to move around in the home or to fit in backpacks for use in schools or offices.
● 1080p FHD resolution with 800 ANSI lumens: Elfin delivers images in 1080p FHD resolution, giving you a clear picture with a brightness of 800 ANSI lumens sufficient for indoor and outdoor movie nights.
● Large Display: XGIMI Elfin can produce an image as large as 200 inches for a great widescreen viewing experience.
● Harman Kardon speakers: Sound from dual Harman Kardon speakers is clear, rich, and has an immersive feel.
● Intelligent Screen Adaptation (ISA) technology: Users can get set for the movie night within minutes with auto focus, auto keystone correction, smart screen alignment, and obstacle avoidance. Auto focus ensures the display is crisp and sharp, while the obstacle avoidance feature realigns the projected display away from objects. Auto screen alignment fits the projection to the screen size automatically, and auto keystone correction produces a rectangular display by correcting the vertical and horizontal dimensions.
● X-VUE 2.0 Image Engine: The color revivification feature helps produce rich and lifelike colors for an enjoyable and immersive experience.
● HDR10/MEMC: MEMC delivers low latency rates, effectively eliminating image blur in fast-moving content. With HDR10, users can enjoy more detailed whites and blacks and a high contrast ratio.
● Android TV™: Elfin also runs on Android TV™, giving users access to their favorite movies, TV shows, or music from over 5000 apps, like YouTube, Disney+, and HULU.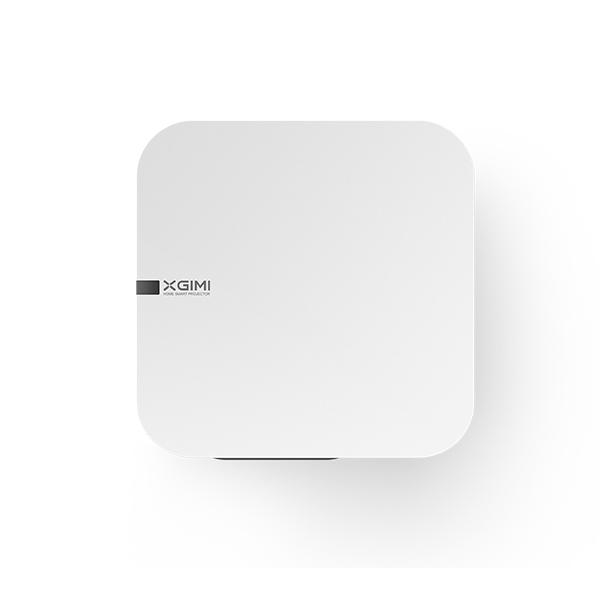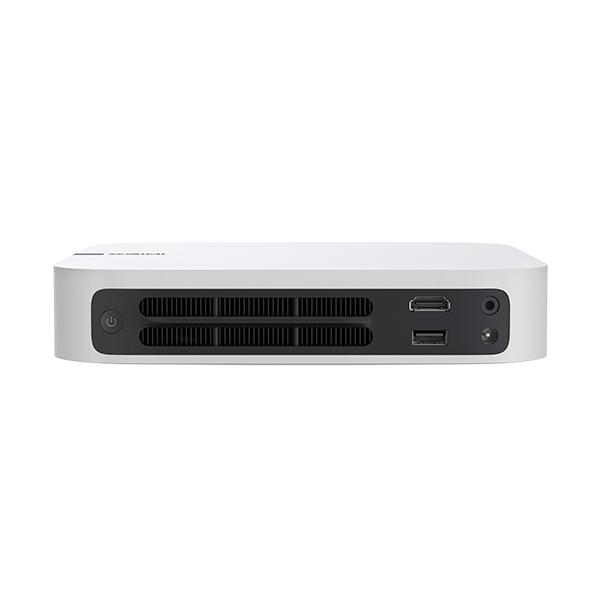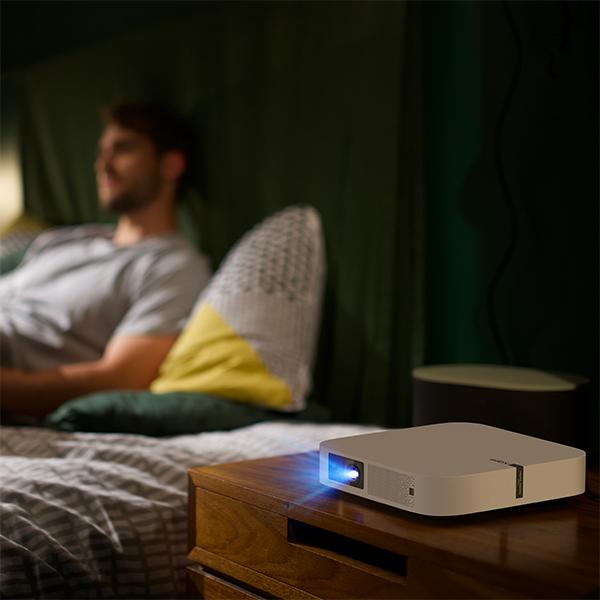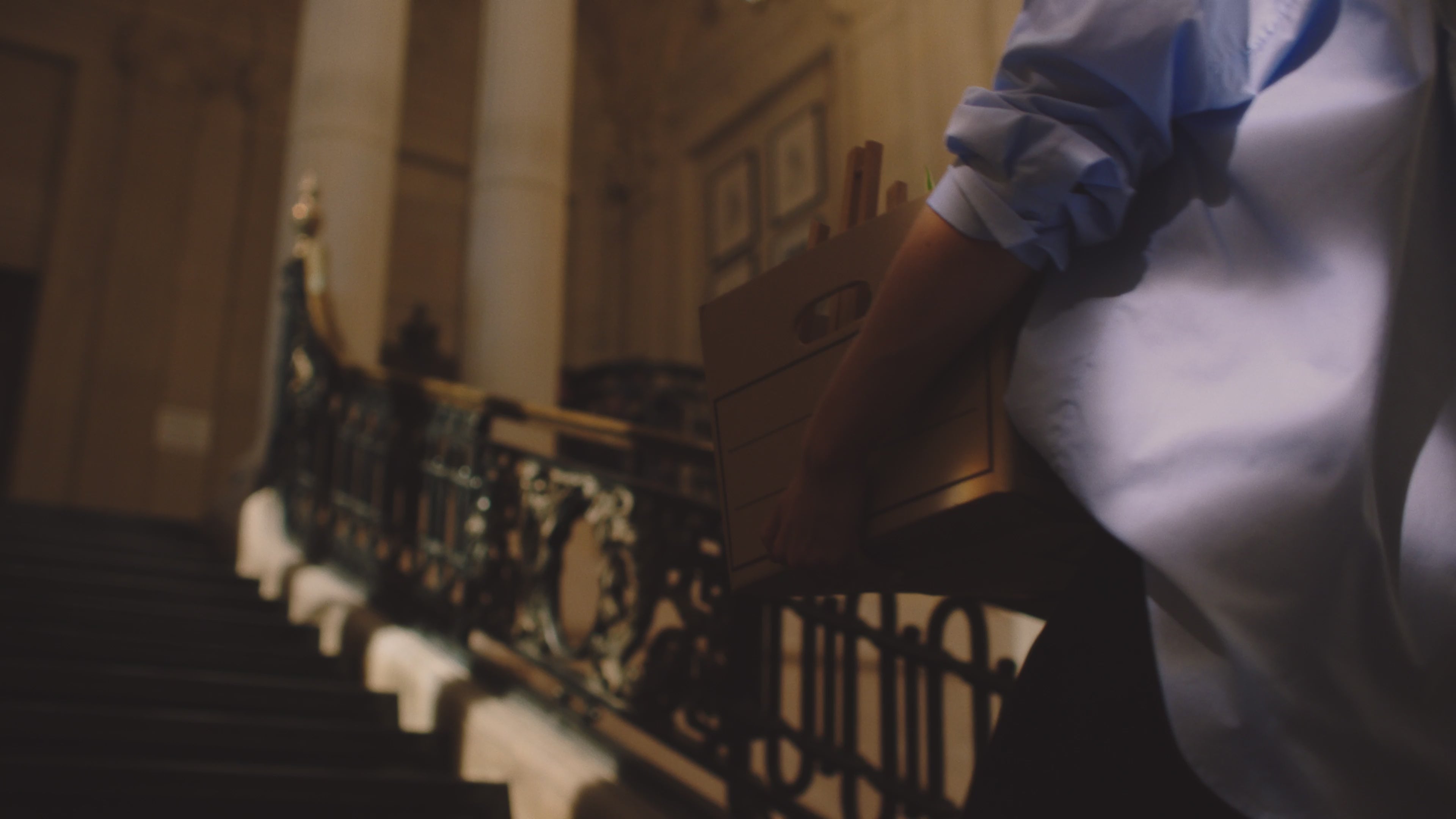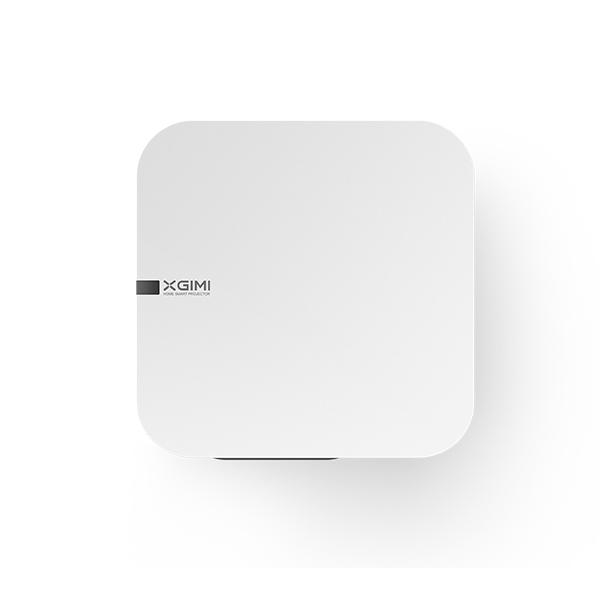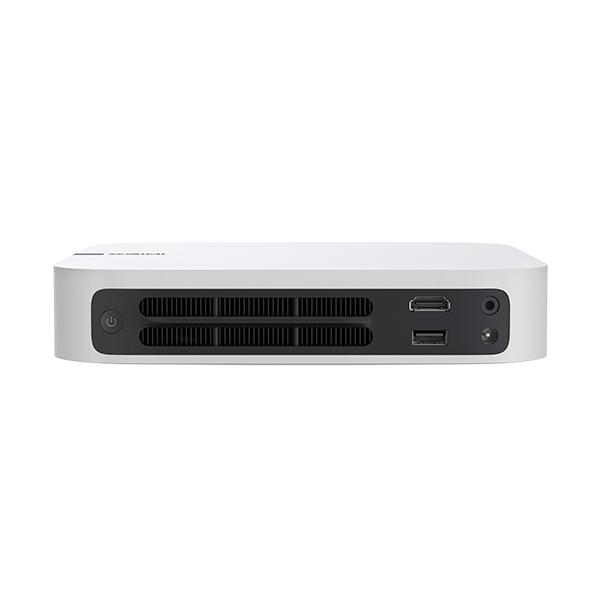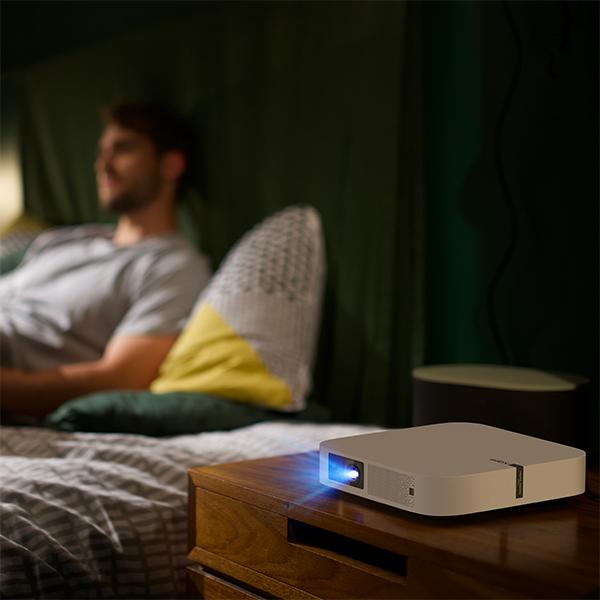 XGIMI Halo+

(1080p FHD portable projector)
● Built-in Battery: Halo+ has a 59W built-in battery that provides at least 2 hours of power, making it the perfect companion for party movie nights in the backyard.
●1080p resolution/900 ANSI lumens: Halo+ comes with a brightness of 900 ANSI lumens, sufficient for a bright display on movie nights, and a resolution of 1080p FHD for crystal-clear images.
● Harman Kardon sound: Users can save money on external sound systems as Halo+ packs dual 8W Harman Kardon speakers, which supply clean and clear immersive sound during movie nights.
● X-VUE 2.0 Image Engine: Halo+ can produce clear, rich, and lifelike colors due to the X-VUE 2.0 Image Engine, helping you appreciate retro movies better, and for a pleasant viewing experience overall.
● Intelligent Screen Adaption (ISA): This projector has the auto focus for a sharp display and auto keystone correction that gives up to ±40° vertical and horizontal correction for a rectangular image. The obstacle avoidance keeps the projection away from image-altering objects, and intelligent screen alignment ensures the display is fit to the projector screen size automatically, effectively simplifying usability.
● Android TV™: Halo+ is an entertainment hub with its Android TV™ system. Users can watch their favorite content from a wide range of choices (over 5,000 apps) over a WiFi connection.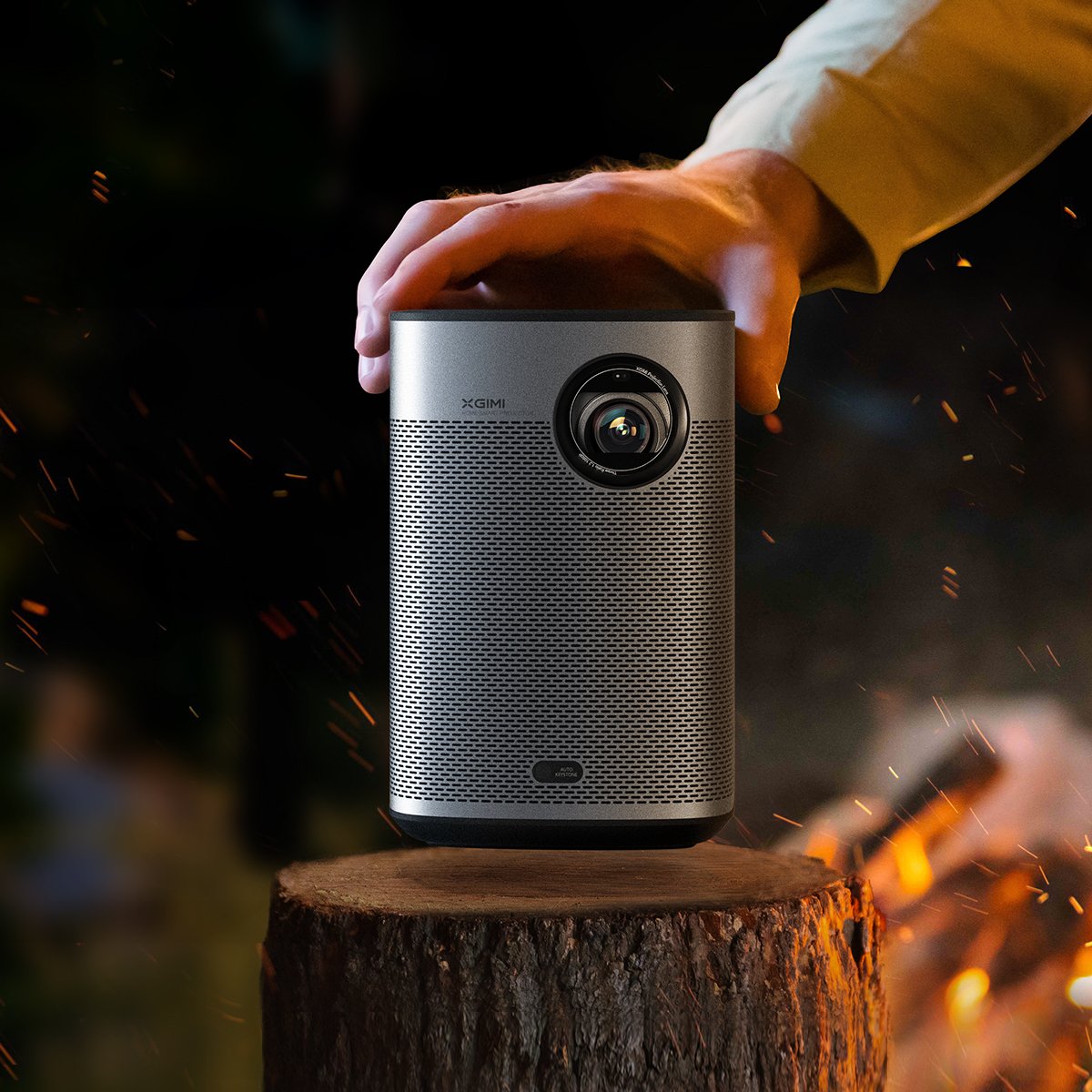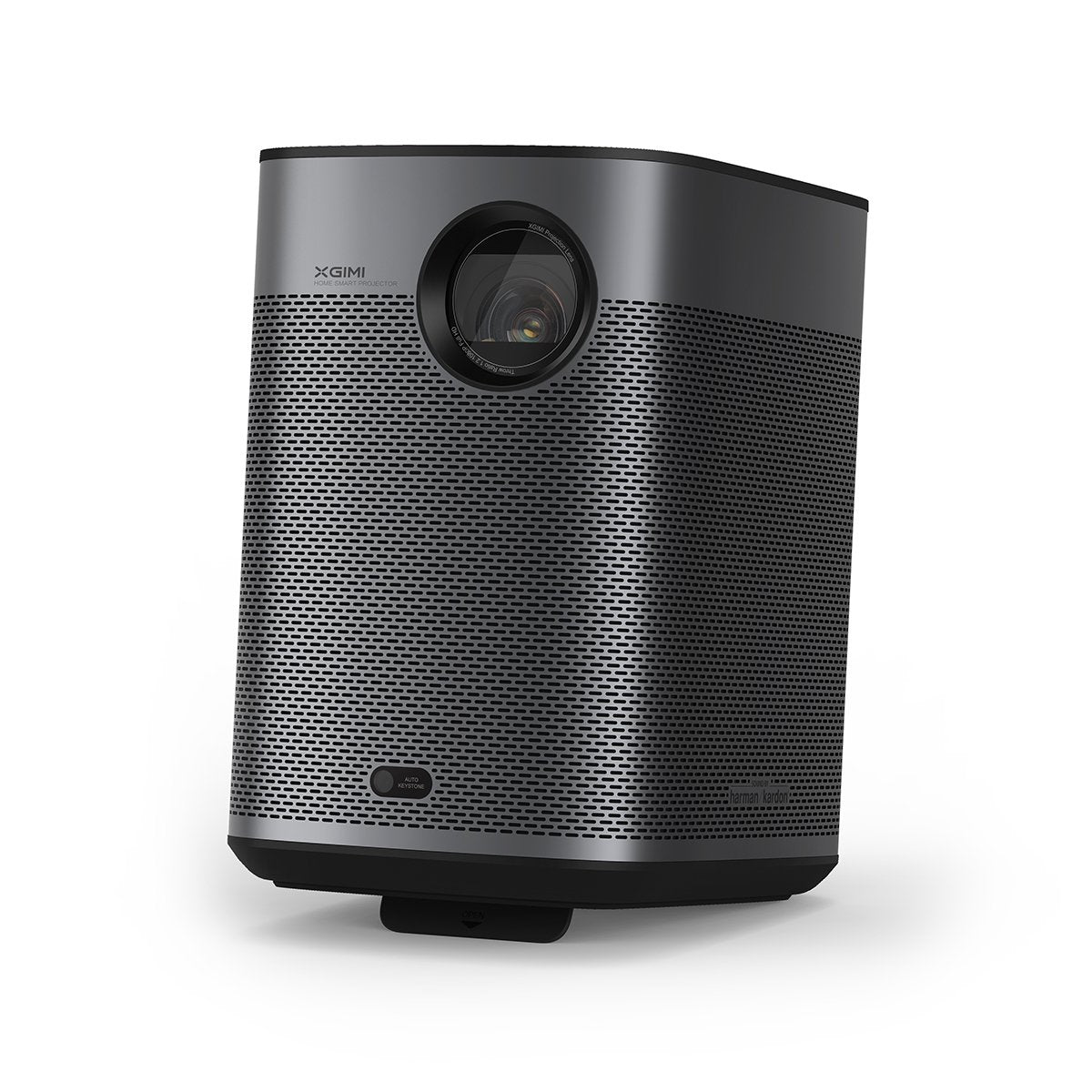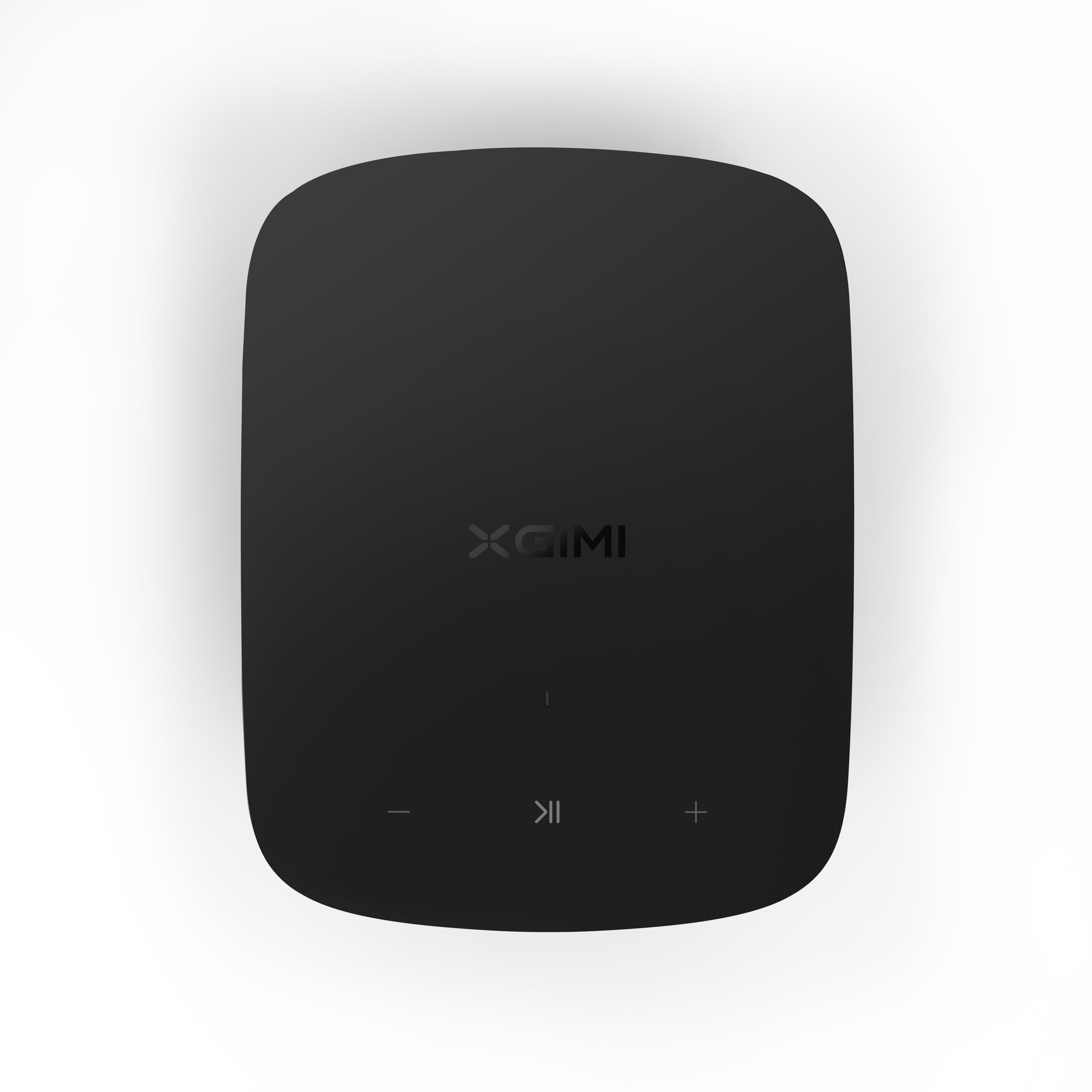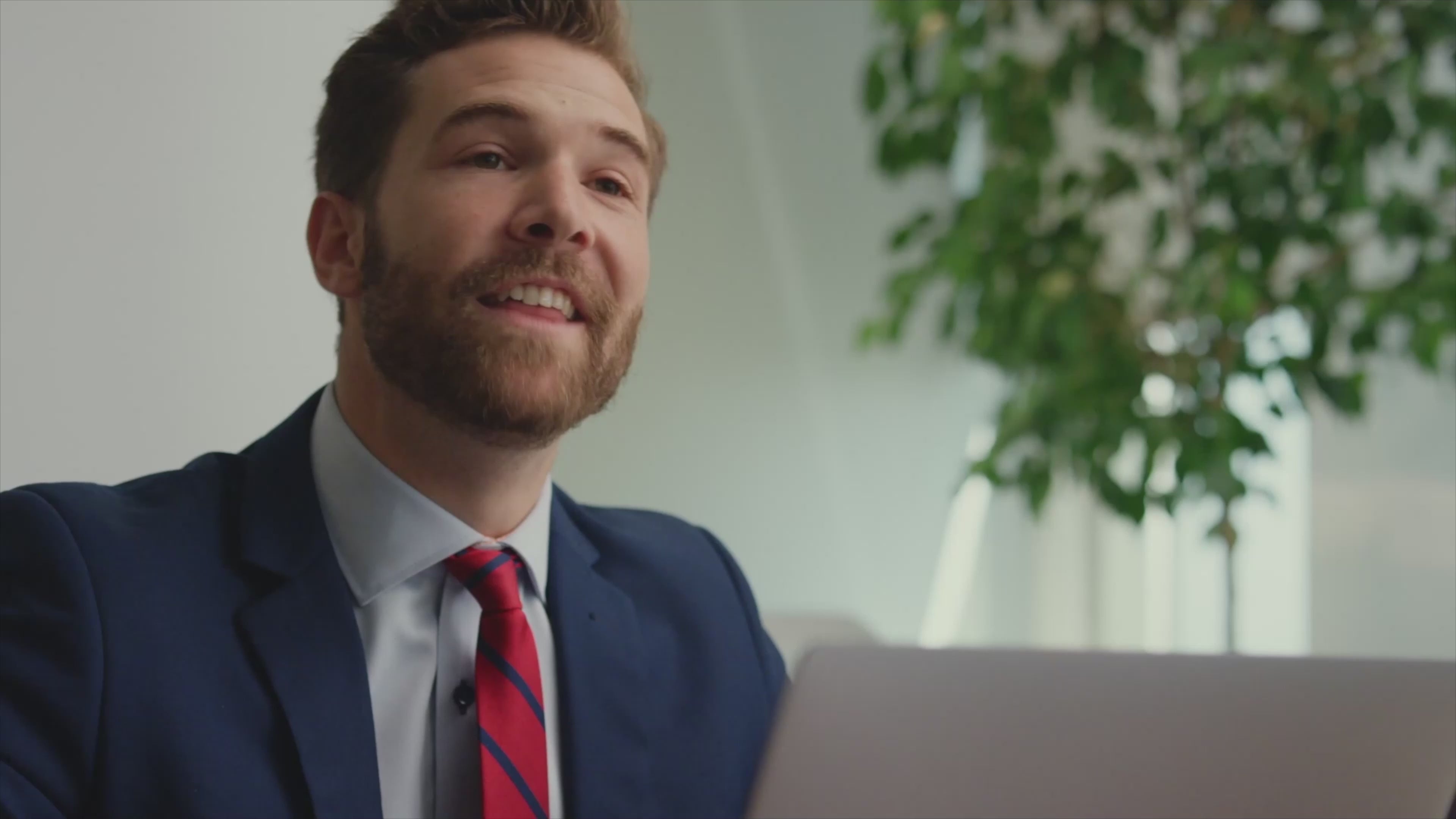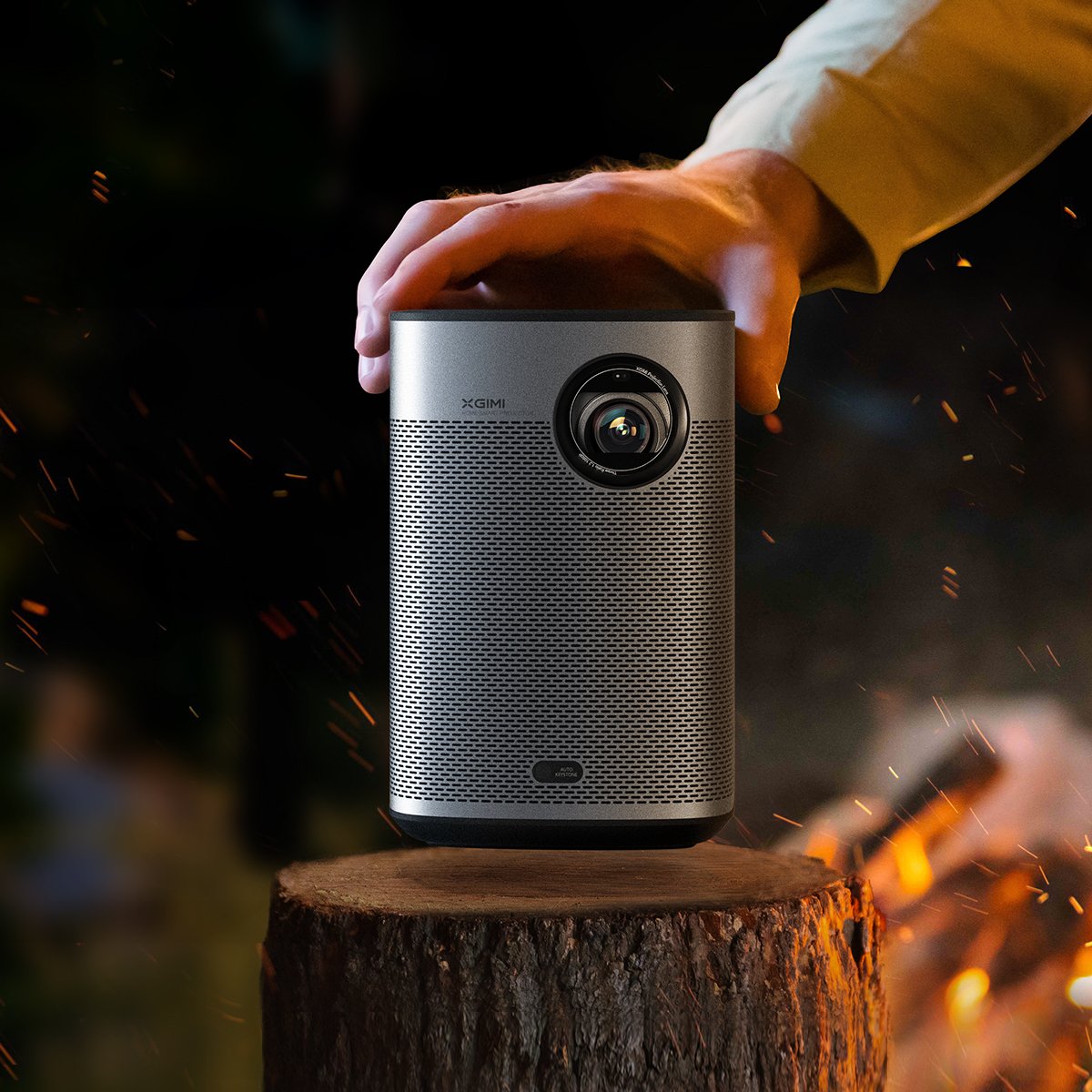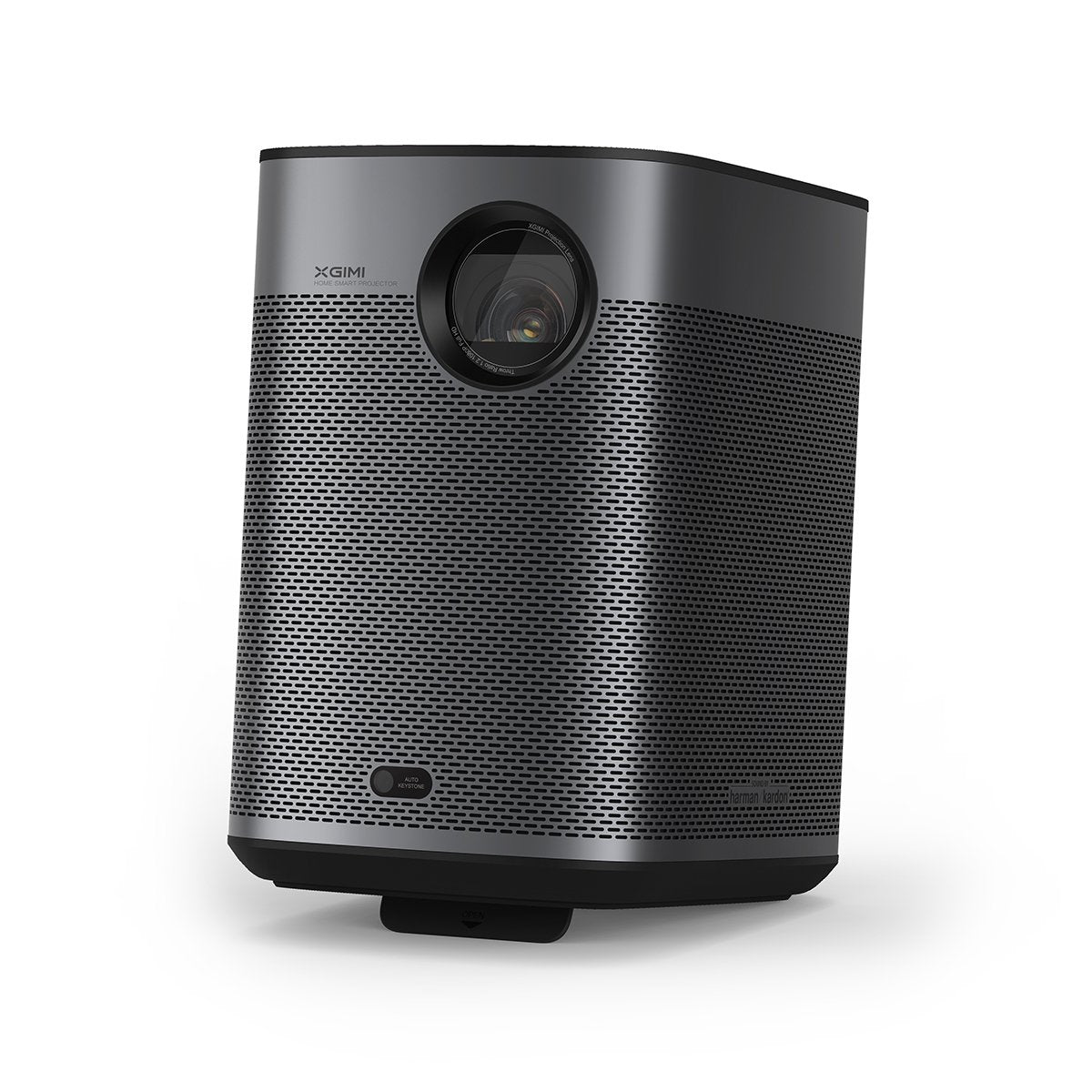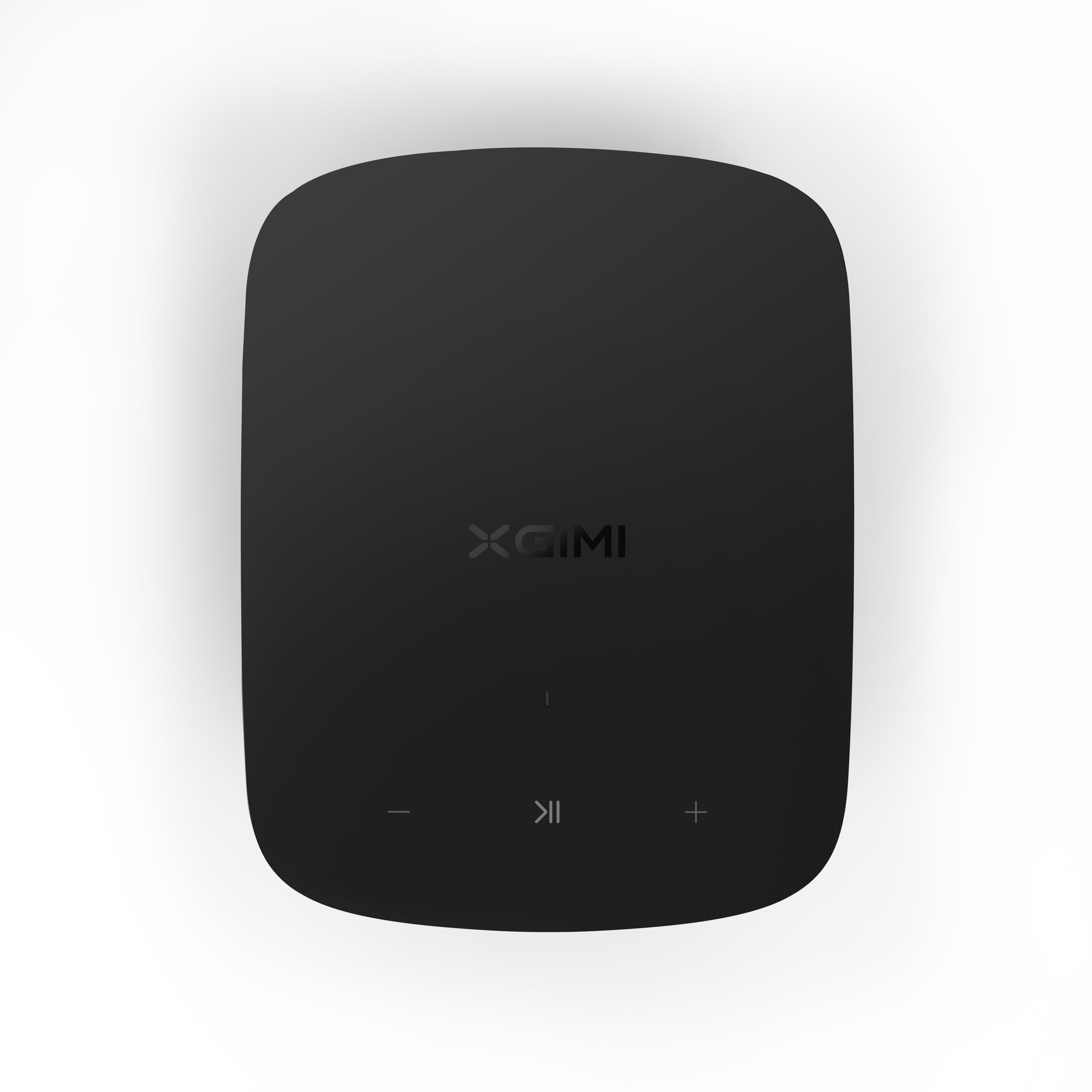 XGIMI MoGo Pro+

(1080p FHD Portable Projector)
● Built-in Battery: MoGo Pro+ has a built-in battery that provides at least 2 hours of power, enough for a movie night, and supports usage in places without power sources.
● Internal Storage: The projector comes with internal storage of 16GB, allowing users to download and save their favorite movies, videos, and music to be used in places without the internet or in offline mode.
● Easy Setup: With auto focus that produces a sharp image in seconds and auto keystone correction for adjusting the display angles vertically and horizontally to create a rectangular image.
● 1080p resolution: You can enjoy movies in 1080p Full HD resolution with MoGo Pro. A 1080p projection produces a crystal-clear image at all times.
● Harman Kardon sound: MoGo Pro comes with dual 8W built-in speakers from Harman Kardon, which deliver a rich and unfiltered immersive sound for a great viewing experience.
● Android TV™: MoGo Pro has built-in entertainment as it runs on Android TV™, giving users easy access to their favorite content from over 5000 apps, like HBO Max, Disney+, and HULU.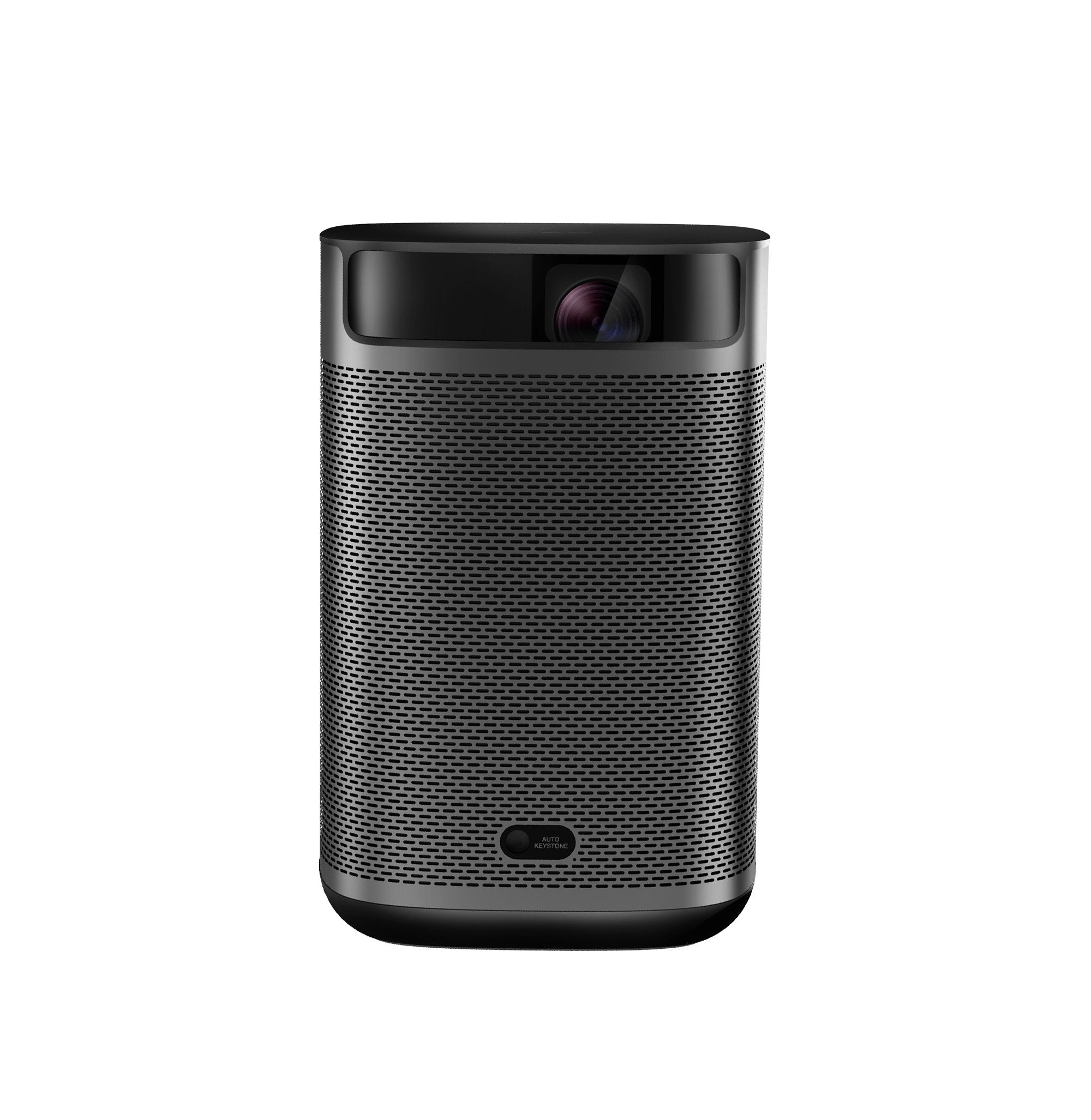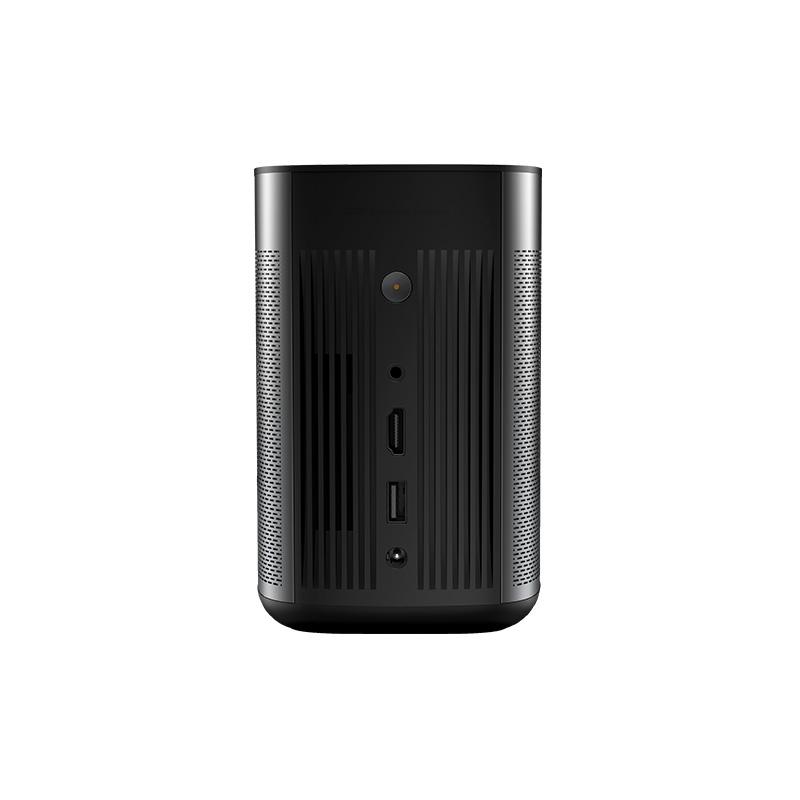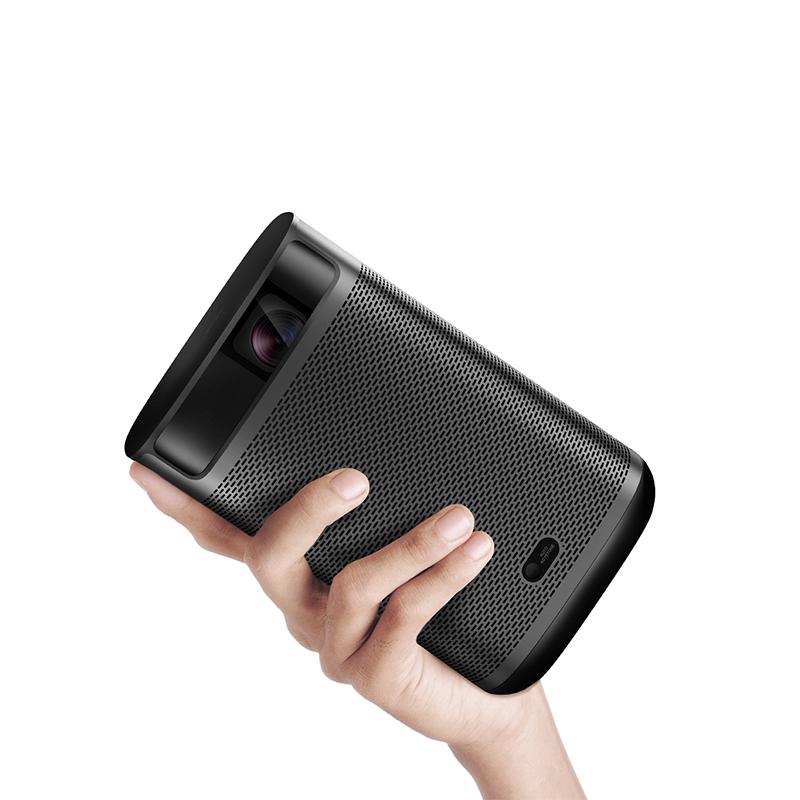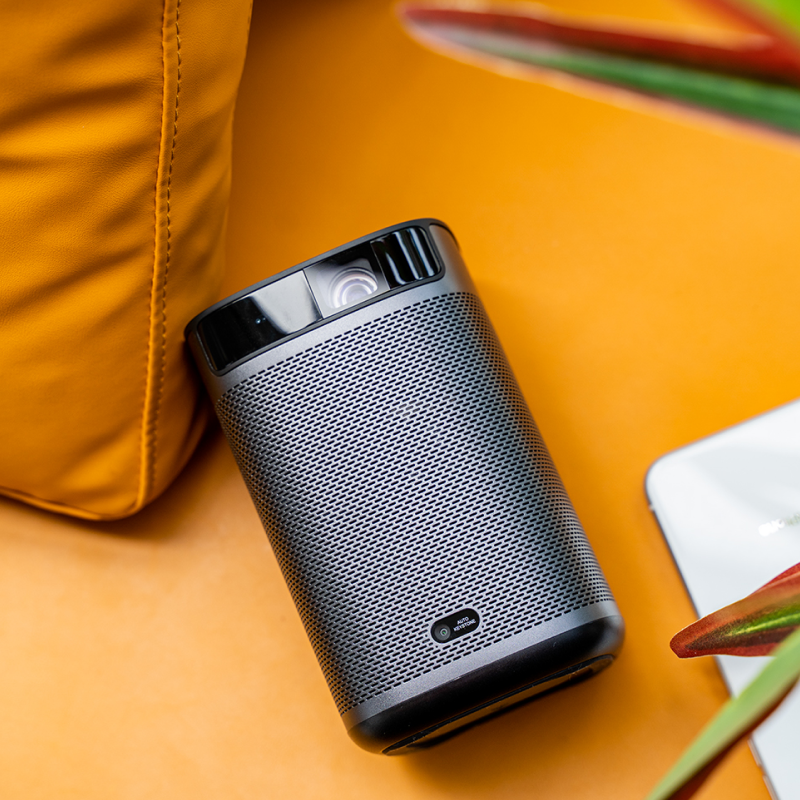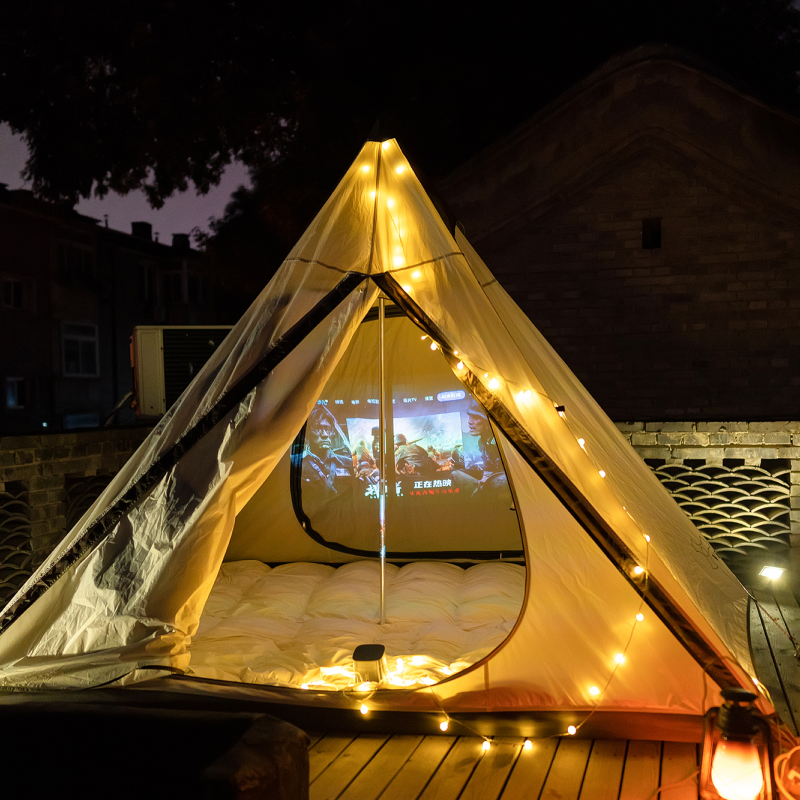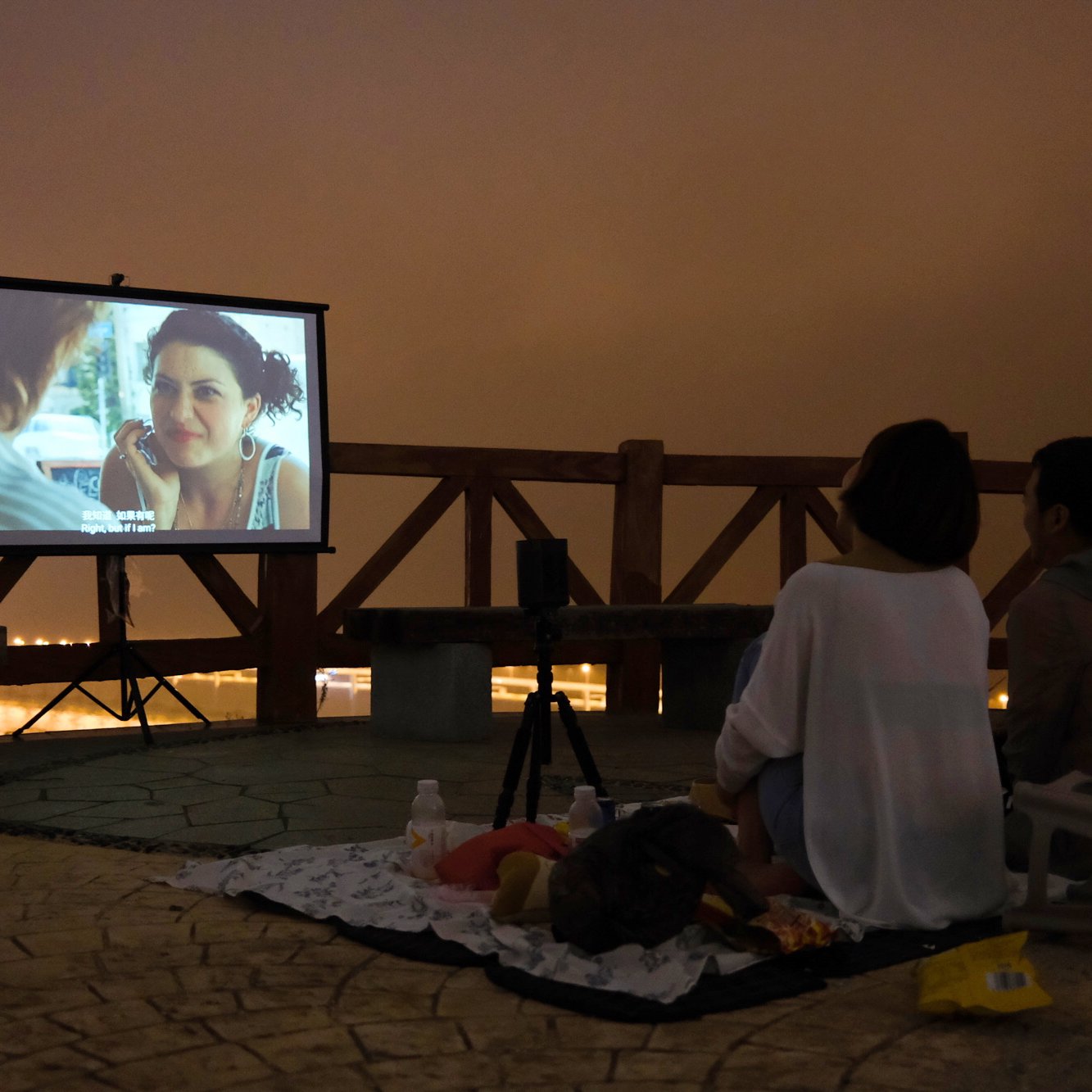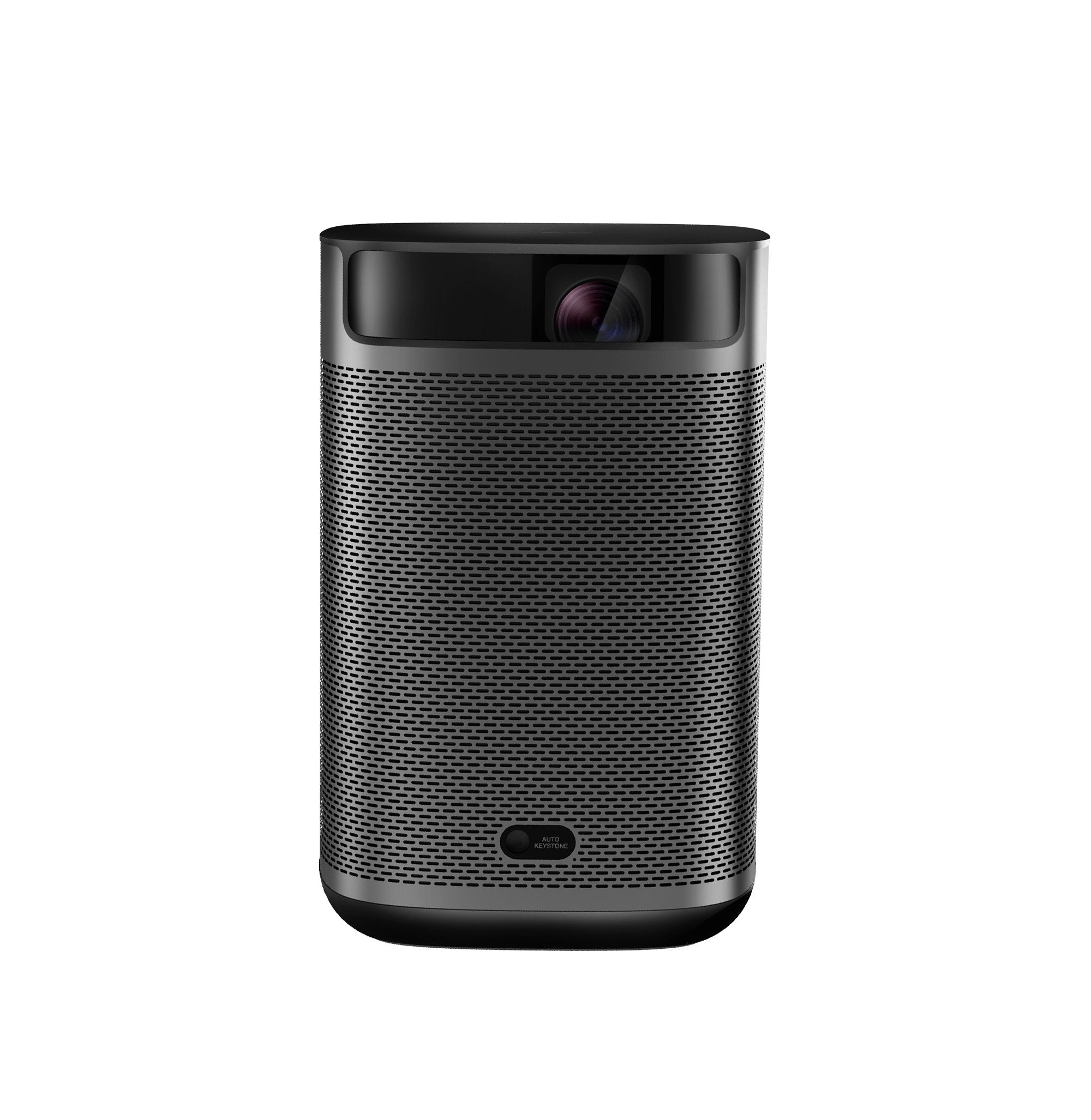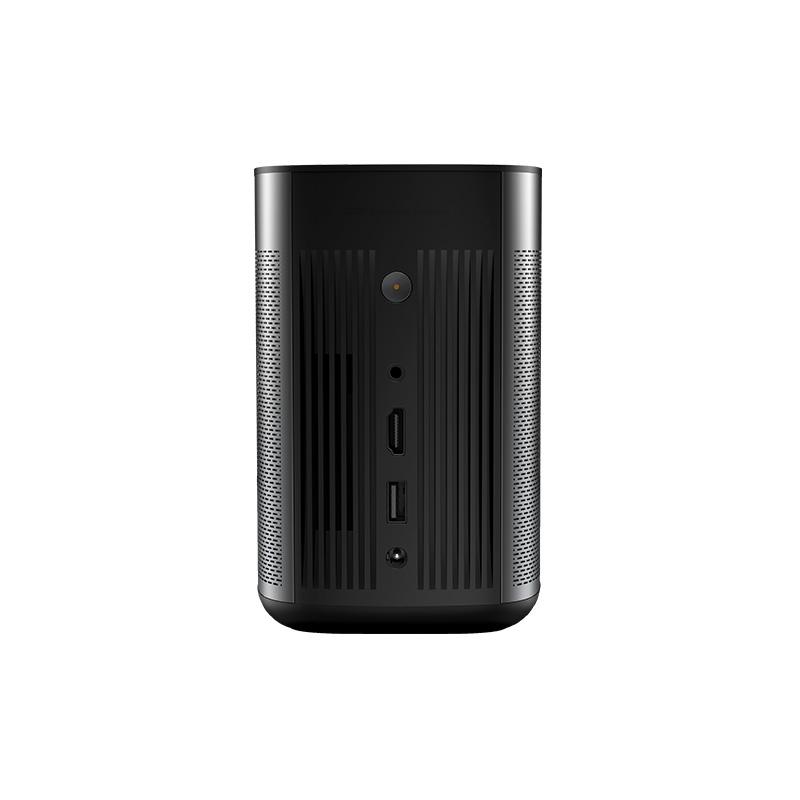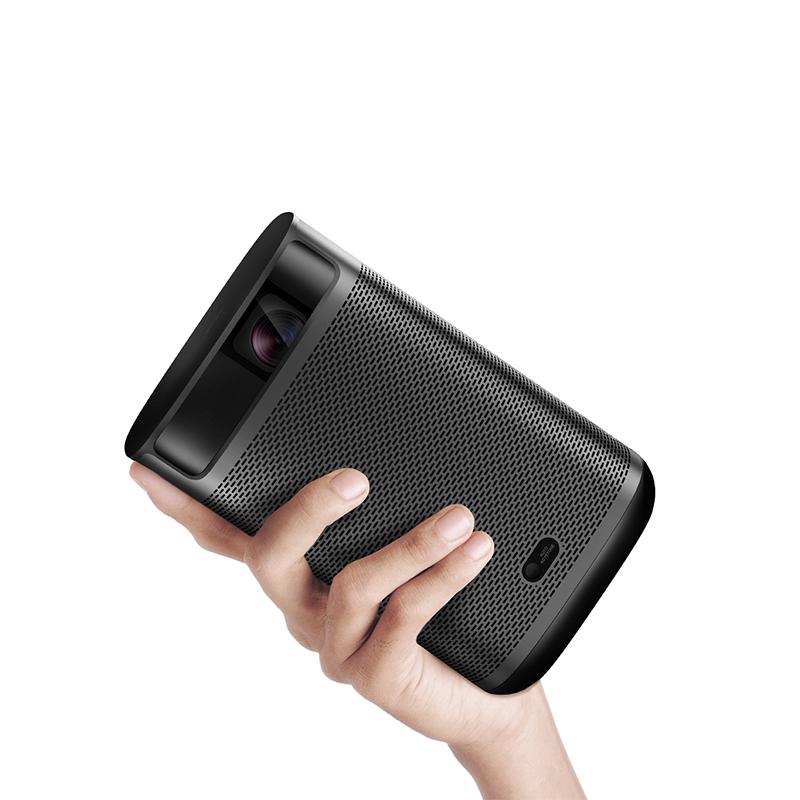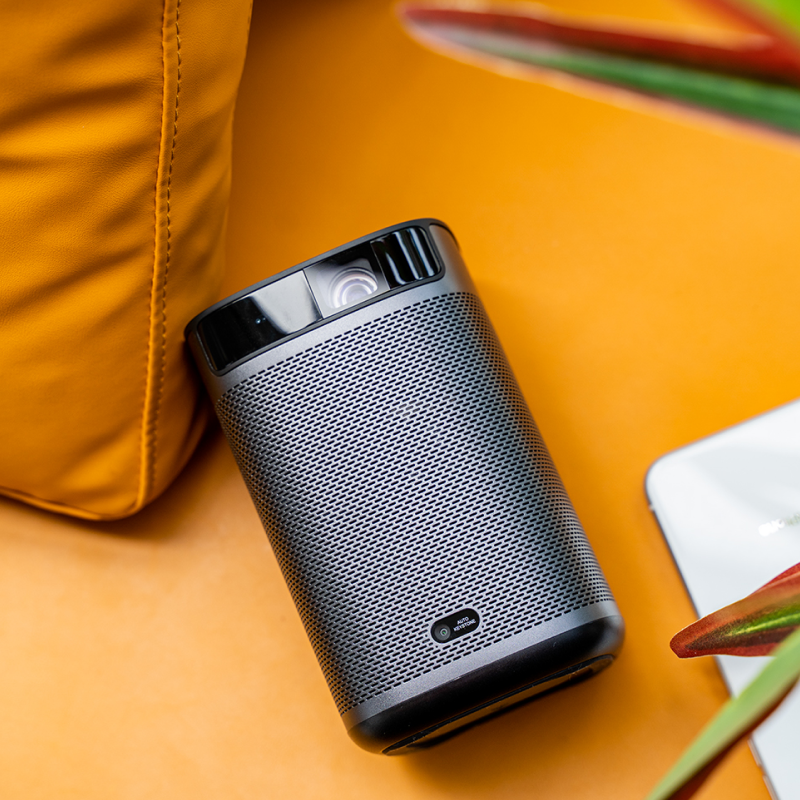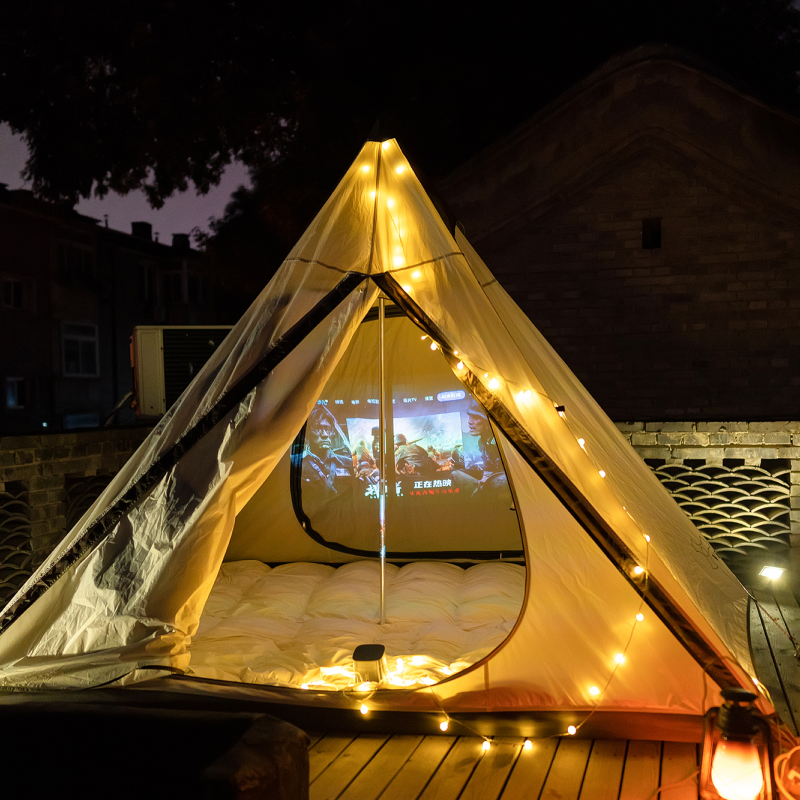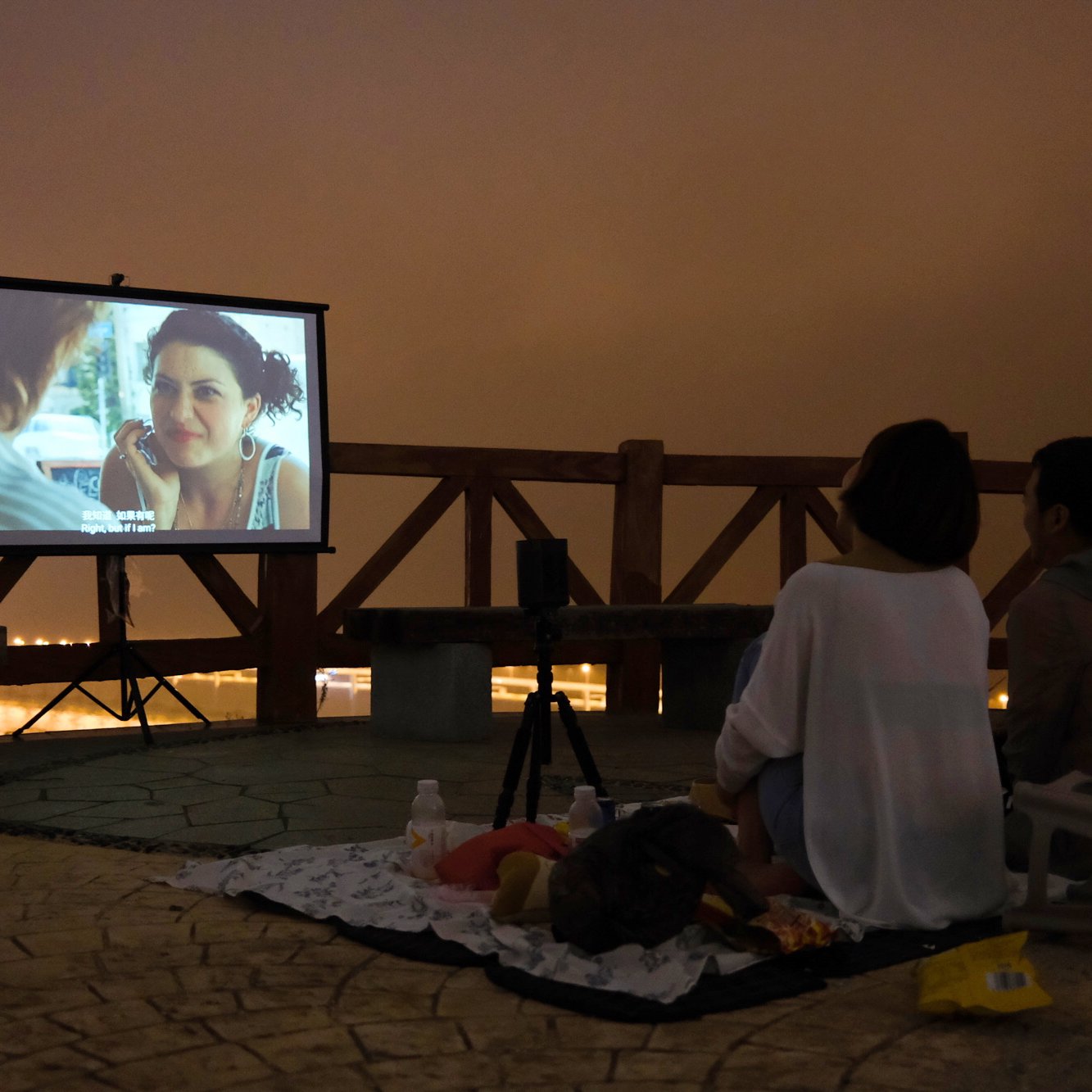 Conclusion
There are a lot of mesmerizing activities you can host at your next party ranging from an adult slumber party, TV/retro movie night, costumed themed party, wine and cheese pairing party, and lots more. It solely depends on your taste.
However, to add spice to your movie night, you should consider going for the following products as they will aid in making your retro movie night wonderful. Smart projectors like XGIMI Elfin, XGIMI HORIZON Pro, XGIMI Halo+, and XGIMI MoGo Pro+ can give you a perfect viewing experience indoors and outdoors.
Get £10 off Your Next Purchase
Join the XGIMI Community Today!